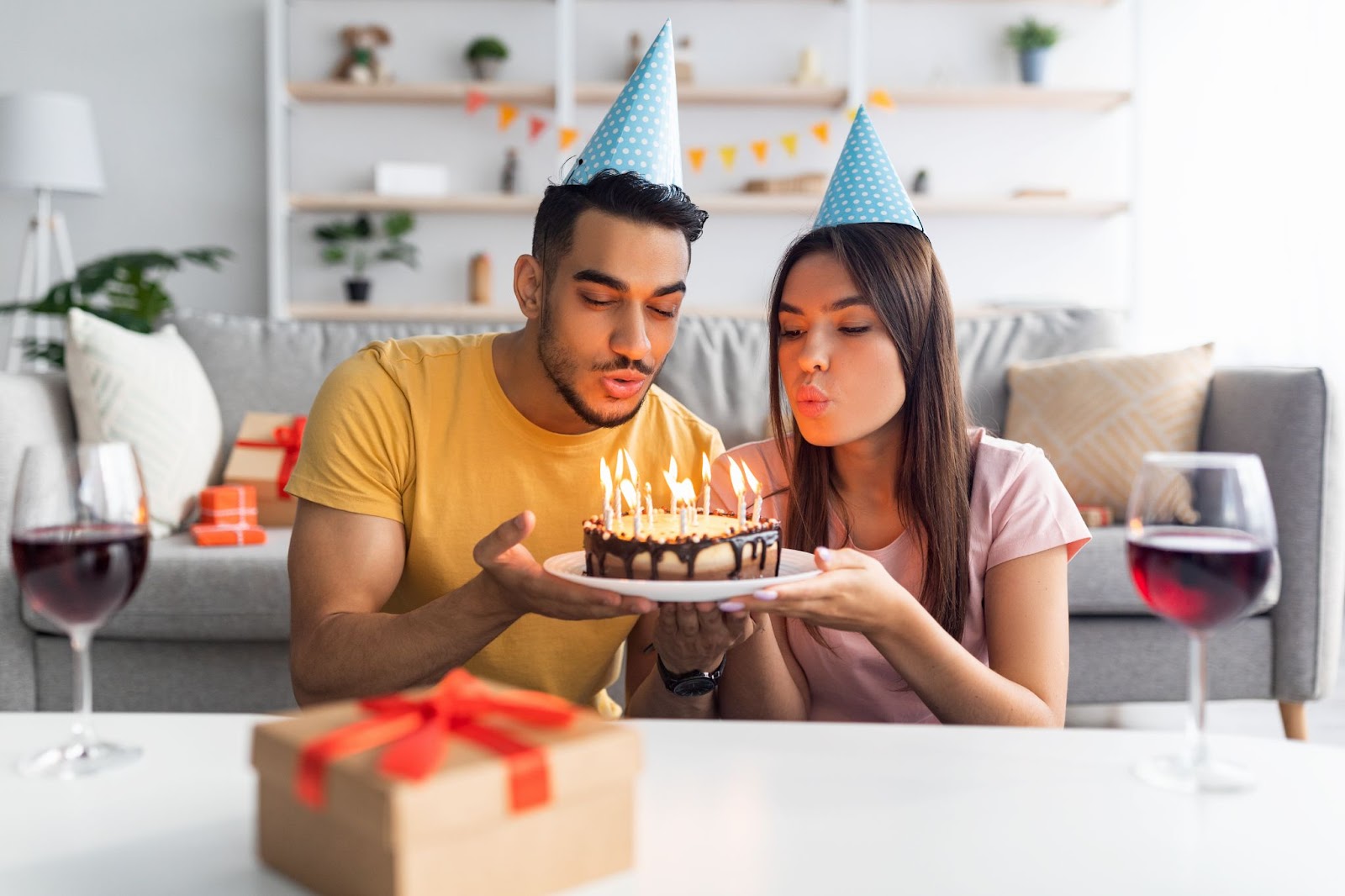 Are you planning to surprise your boyfriend with a cake on his birthday? A birthday cake is a classic way to show someone how much you appreciate them. And for someone as special as your boyfriend, you might want a cake that not only brings a smile to their face when they first see it. You want a birthday cake that makes their taste buds happy, too.
For birthday cakes that look good and taste good, you have Baker's Brew to have what you need. We have cakes with a variety of flavours, colours, designs, and sizes. If you need help finding the right one for your boyfriend, here are some suggestions:
1. Black

Cake
Though black birthday cakes aren't the typical colours for a birthday, buying one as a gift for your boyfriend makes it even more memorable. Our black cakes come with a chic and mature cake design that best represents your boyfriend's charming traits. To match the design, you get to choose any flavour from our selection that best suits your significant other's taste.
2. Liquor

Cake
Is your boyfriend a liquor connoisseur or enthusiast? Then, our Liquor Cakes will definitely be a birthday cake they'll never forget. Our cake specialists handcraft liquor cake designs that stand out in any birthday celebration. Moreover, you can also opt for customising the cake design to incorporate your boyfriend's favourite types of liquor.
3. Luxury

Cake
Spoil your man on his birthday with a stunning and delicious Luxury Cake. Whether you want to pair your magnificent gift with an equally grand cake or want the cake to speak for itself, we can have it made for you just in time to surprise your boyfriend on his birthday. Our cake specialists can create sophisticated designs and combine them with decadent flavours to give anyone who takes a bite out of our Luxury cakes a taste of opulence.
4. Simple

Birthday Cake
Even a simple birthday cake can be a meaningful gift for your boyfriend. Our ready-made cakes in Singapore are perfect for any celebration, especially birthdays. We have a wide selection of artisanal cake flavours for you to give your boyfriend to show how much you cherish him. Our recommendation to satisfy your boyfriend's sweet tooth is our best-selling Ondeh-Ondeh Cake. If he loves all things chocolate, then our Chocolate Rhapsody would be a great indulgent present, too.
5.

Custom-Made Birthday Cake
How about a one-of-a-kind cake for your one-of-a-kind boyfriend? A customised birthday cake for your boyfriend shows how much you pay attention to him and the things he loves with flavours that will delight his taste buds. Our cake shop in Singapore is an expert in creating customised cakes for clients, including couples celebrating birthdays. Let us know how we should design your significant other's birthday cake, and our professionals will give it an aesthetic touch that will make the gift the highlight of your boyfriend's special day.
Surprise

Your

Boyfriend

with a

Birthday Cake

from Baker's Brew
Make your boyfriend's birthday extra special with a delicious cake from Baker's Brew. Whether you want a simple surprise birthday cake or a customised cake with unique designs, our cake shop has what you need. If you order a custom-made birthday cake for your boyfriend, we provide free delivery anywhere around Singapore. Just make sure to check out our Order and Delivery FAQs.
If you want to do something different for your boyfriend's birthday, why not celebrate it productively by joining a baking class? Instead of finding the right birthday cake for your significant other, you can bake it together. Baker's Brew also offers baking classes that teach you how to make your own delectable desserts, like Mocha Meringue Cake and Mixed Berry Crepe Cake.
Contact us to learn more about our cakes and baking classes.
Posted in