Some of you may have already found out that…
Baker's Brew is expanding to Upper Thomson this March 2016!
We would like to use this opportunity to thank all of you who have supported us in one way or another the past year. Our students who have travelled all the way down to Sembawang to enjoy an afternoon of baking with us, customers who put their faith in us designing your cakes & to those that have been giving us feedbacks for an even better Baker's Brew Studio… Thank YOU very much!
This would not have been possible for our one-year-old if it wasn't for you guys.
In celebration of the opening of our new outlet… Baker's Brew Studio will also be giving away some amazing prizes including the grand prize of a Kitchen Aid KSM150 Artisan Stand Mixer (worth $1018)!
JOIN US FROM THE 1ST MARCH TO 23RD APRIL ON OUR SOCIAL MEDIA ACCOUNTS TO TAKE PART!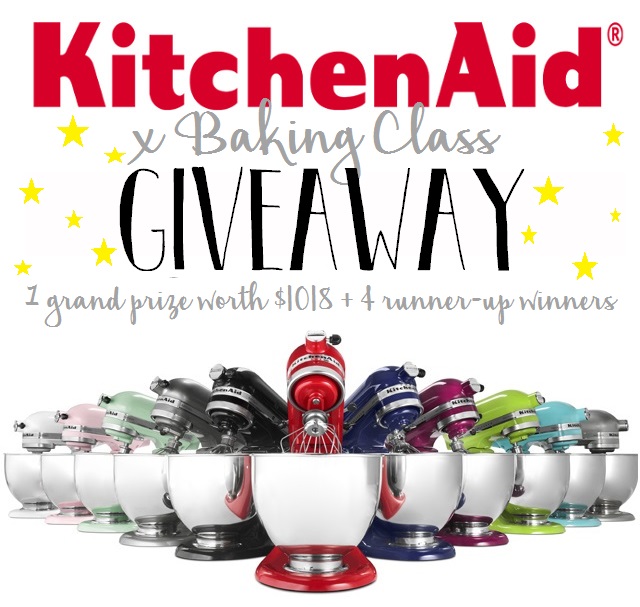 Keep a look out for our posts on Facebook and Instagram with the tag <GIVEAWAY> on every Tuesdays (starting tomorrow, 2nd March) & stand a chance to be one of our 5 lucky winners!!!
1st prize: Kitchen Aid KSM150 Artisan Stand Mixer (worth $1018) + free buddy class worth $172.80
2nd prize: Tovolo Tools Bundle (worth $198) + free buddy class worth $172.80
Leading up to the that, ONE lucky person will also be selected for fortnight to win a free buddy class worth $172.80 (that's 3 of you!)

Here's all you have to do:
FACEBOOK:
1) 'like' our FB page & 'share' the post 2) Tag a friend & hashtag #BakersBrewStudio
INSTAGRAM:
1) 'like' the post and repost 2) Tag a friend & hashtag #BakersBrewStudio
*Winners will be notified via your social media accounts.
*Giveaway ends on Friday, 22nd April 2016. Winners will be announced on Saturday, 23rd April 2016.
*This will be a joint giveaway for Instagram and Facebook. You double your chances of winning each time you spread the good news!
Time for some artist's impressions of our new studio for your viewing pleasure...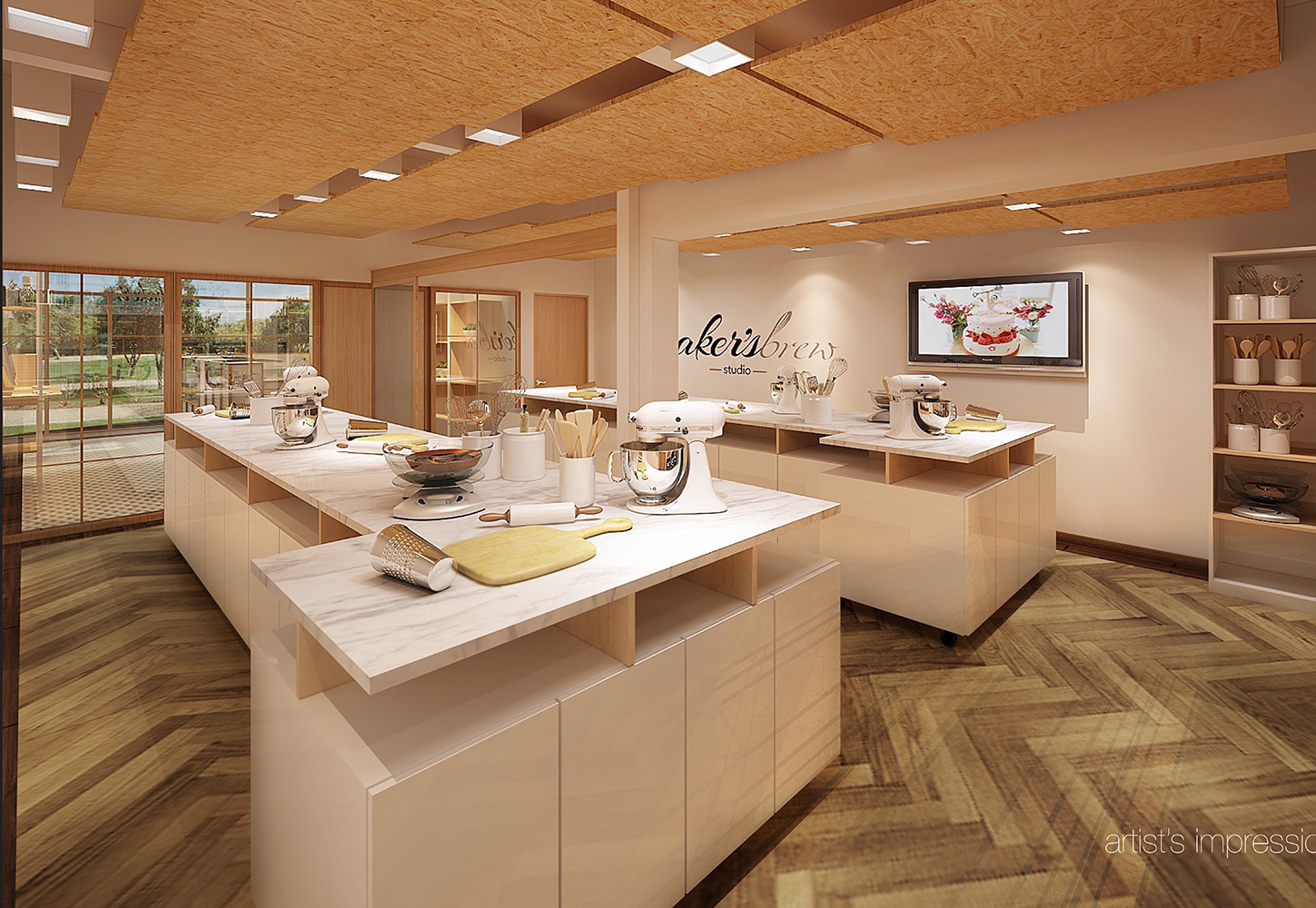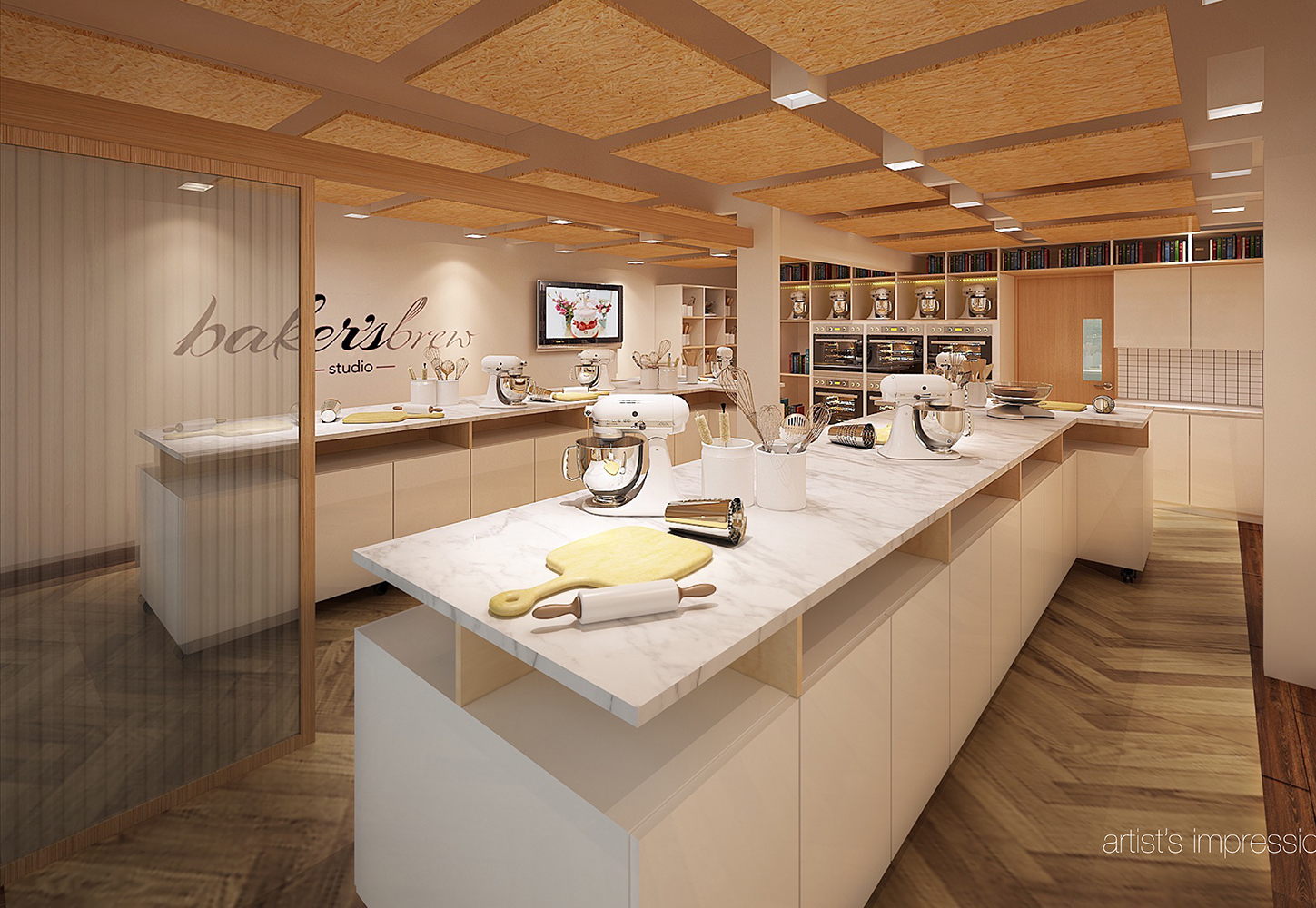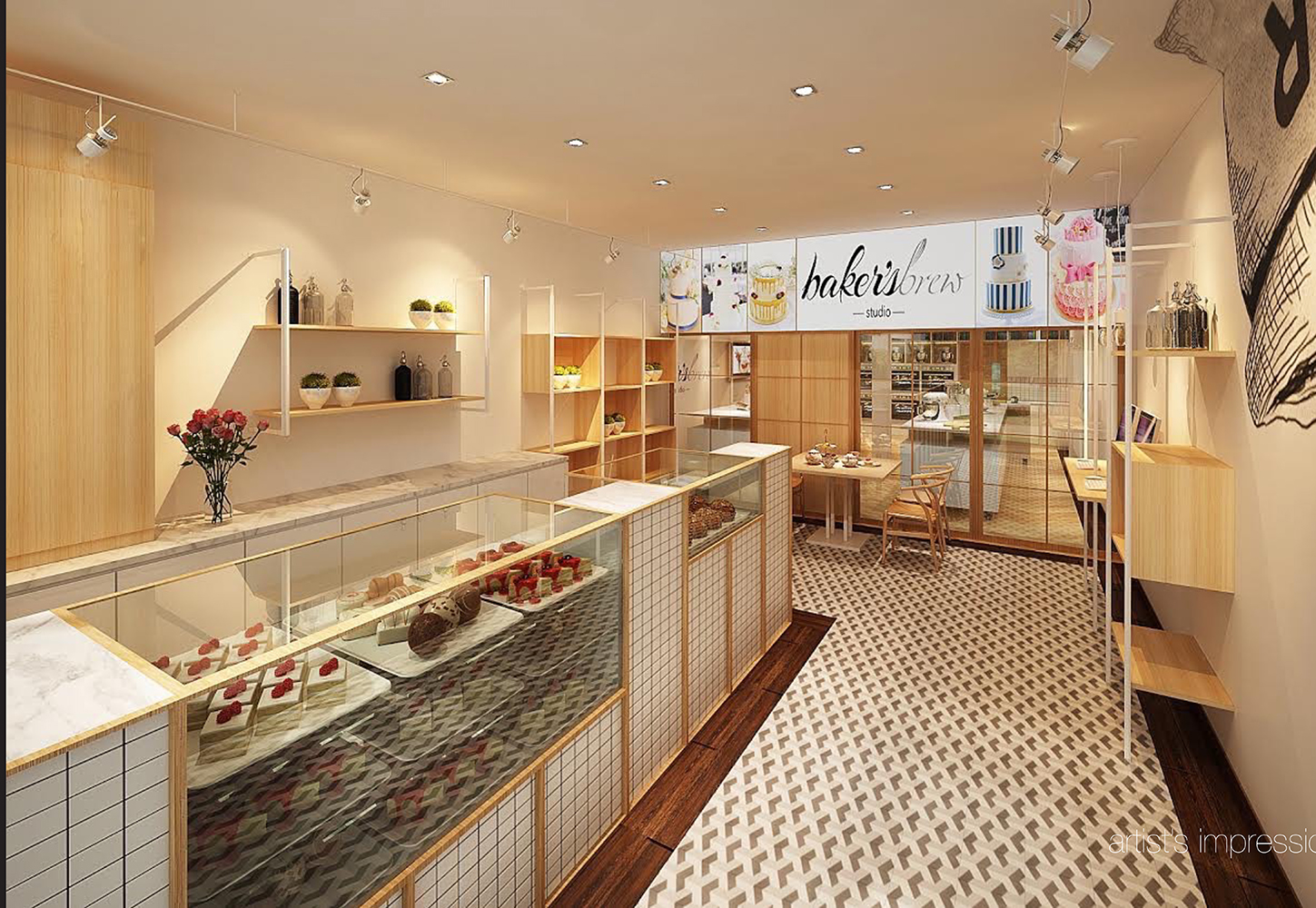 Like the first studio, our new outlet offers an open concept kitchen for baking enthusiasts to have fun, make great bakes, and share their experiences together alongside other like-minded individuals. If you're reading this, you probably already love the idea of baking at home for your loved ones to enjoy. Baker's Brew Studio would like to be your second home for you to unwind in!
Are you just as excited as me to find out where exactly our 2nd outlet will be at? It will be located at...
246H Upper Thomson Road, Singapore 574370
Directions
BY BUS: (Bus stop B53049)
Bus 52, 132, 162, 162M, 163, 165, 166, 167, 410, 855 and 980
BY TRAIN: Marymount Mrt Station
11 minutes walk from Exit A
BY CAR: (Parking options) Along Upper Thomson Road, basement parking in Thomson V Two
Do look out for our class schedules in the coming weeks and check out our new classes this month. We're in the joyous mood, celebrate with us and let us give back to you this season!
Posted in