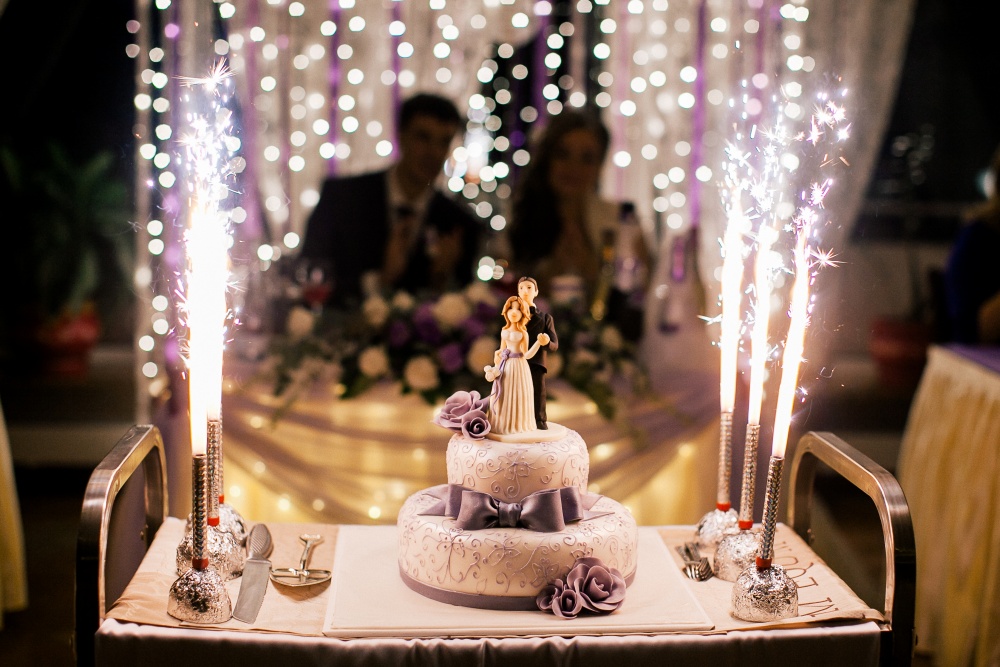 Weddings, oh, how they make our hearts sing! It's a day where every detail counts and every moment is cherished. The venue, the dress, and everything in between must be hand-picked to represent the couple's personalities and preferences. And when it comes to showcasing your unique style and taste, a customised wedding cake is the icing on top! Not only will it satisfy your sweet tooth, but it'll also serve as a mouth-watering centrepiece that ties your wedding theme together. So, let's talk custom-made cakes, shall we? Curiosity calls and Baker's Brew is here to answer it!
1. Showcase Your Unique Style
Forget about the age-old tradition of something old, borrowed, and blue! It's time to spice things up with a personalised touch. How about a customised cake for your big day? Trust us; it's the perfect way to flaunt your style and personality.
Going custom means you can choose from various designs, colours, and flavours to reflect your and your partner's tastes and styles. And guess what? The possibilities are endless! Whether you're all about the elegant and straightforward look or want to go all out with something bold and extravagant, a custom-made cake will leave everyone in awe.
And the best part? Your cake can even be tailored to match your stunning wedding dress or incorporate unique elements that make your special day even more unforgettable! Let your imagination run wild, and be prepared to have your cake and eat it as well!
2. Tailored to Your Wedding Theme
Let's face it; a wedding isn't just about two people saying "I do," it's about creating an entire atmosphere that reflects the couple's unique style and personality. And what better way to add some pzazz to your special day than with a customised wedding cake? With a personalised cake, you have the freedom to tailor your cake to match your wedding theme and colour scheme creatively. From bold and beautiful to understated and elegant, your cake can be designed to complement your overall wedding style and add that extra wow factor. Not only will it be a feast for the eyes, but it will also be a delicious dessert that your guests will be talking about long after the wedding is over.
3. Incorporate Your All-Time Favourite Flavours
Say goodbye to dull, run-of-the-mill wedding cakes! With a customised cake, you can let your taste buds run wild and create a truly unique cake that reflects your style. Why settle for a basic vanilla cake when you can have a scrumptious Strawberry Speculoos or Lychee Mango flavour? The choice is entirely yours. Plus, a customised cake is not just delicious but also visually stunning. Whether you want a tiered cake or a funky geometric shape, you have complete control over the design, size, and shape. So, let your creativity shine, and make your wedding cake a showstopper!
Sweet Customised Delights for Your Wedding with Baker's Brew
Make your special day even sweeter with Baker's Brew customised cakes. The cakes at our cake shop are designed to showcase your unique personality and taste while also providing a delicious treat for you and your guests to enjoy on your big day. With the ability to tailor your cake to your wedding theme and colour scheme, choose from various flavours, and experiment with shapes and sizes, our customised cakes offer complete freedom and creativity. Trust us to deliver your dream cake to your doorstep on your big day. But that's not all! We at Baker's Brew do not just customise cakes for milestone occasions like weddings! Whether it's a loved one's birthday or you need the best cake customised for a corporate client, you can customise your very own cake with us. And with a minimum order of $60, you can indulge in our sweet delights and create unforgettable memories!
Posted in