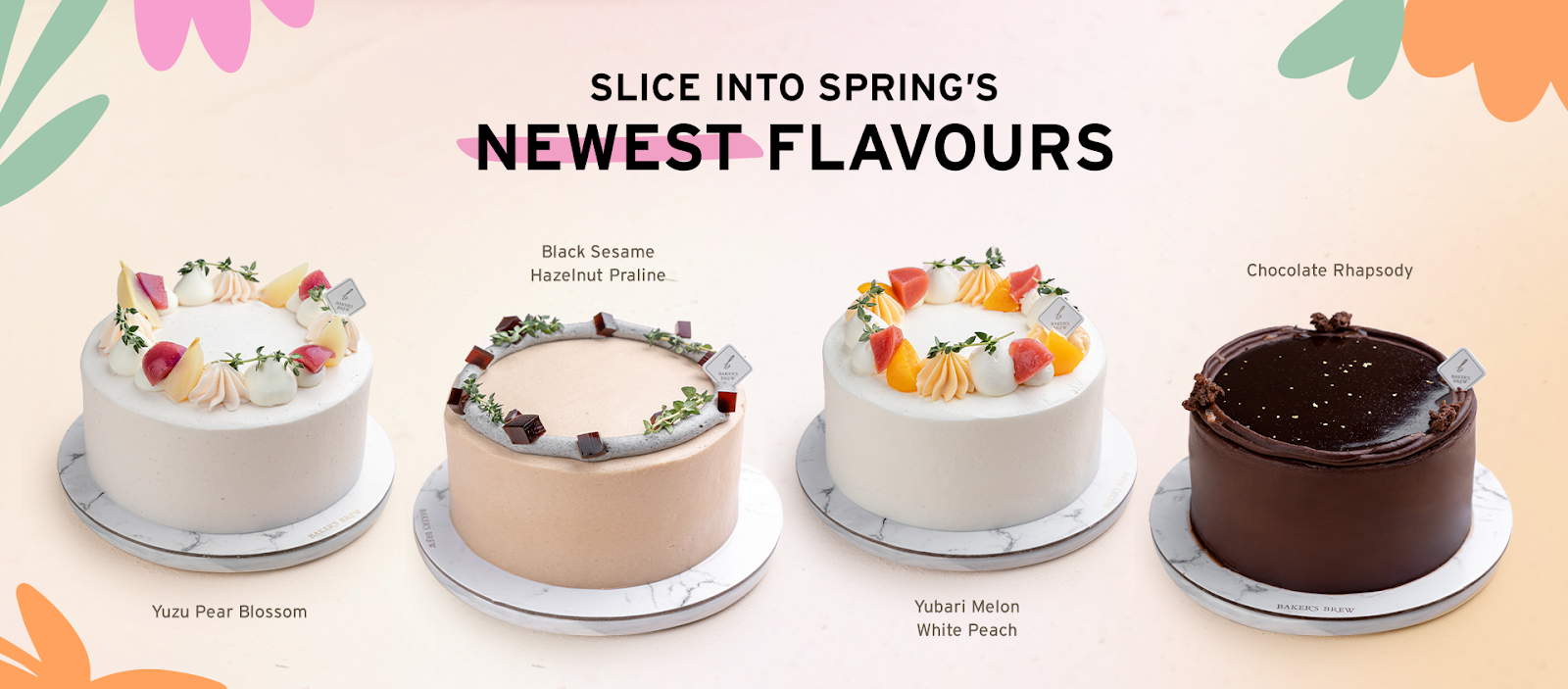 Spring is in full swing, and what could be a more perfect way to ring in the season than with a slice of the latest cakes by Baker's Brew? As a leading online cake shop in Singapore, Baker's Brew has always taken seasonal celebrations up a notch with delectable treats to indulge in, and our Spring Collection is no exception. With a range of new and exciting flavours to choose from, there's something for everyone in this latest collection. So, whether you're a cake enthusiast looking for new desserts to try or simply have a sweet tooth, read on to find out more about our latest creations.
1. Yuzu Pear Blossom
Experience a burst of flavours with the Yuzu Pear Blossom cake, a unique combination of the tangy citrus essence of yuzu and juicy strawberry pear. This delicate cake is handcrafted with tender vanilla sponge layers, coated with hibiscus cream, and finally decorated with lush strawberry pear slices for a multi-sensory treat. With a light and fluffy texture, the Yuzu Pear Blossom cake is sure to leave you feeling refreshed and satisfied.
2. Black Sesame Hazelnut Praline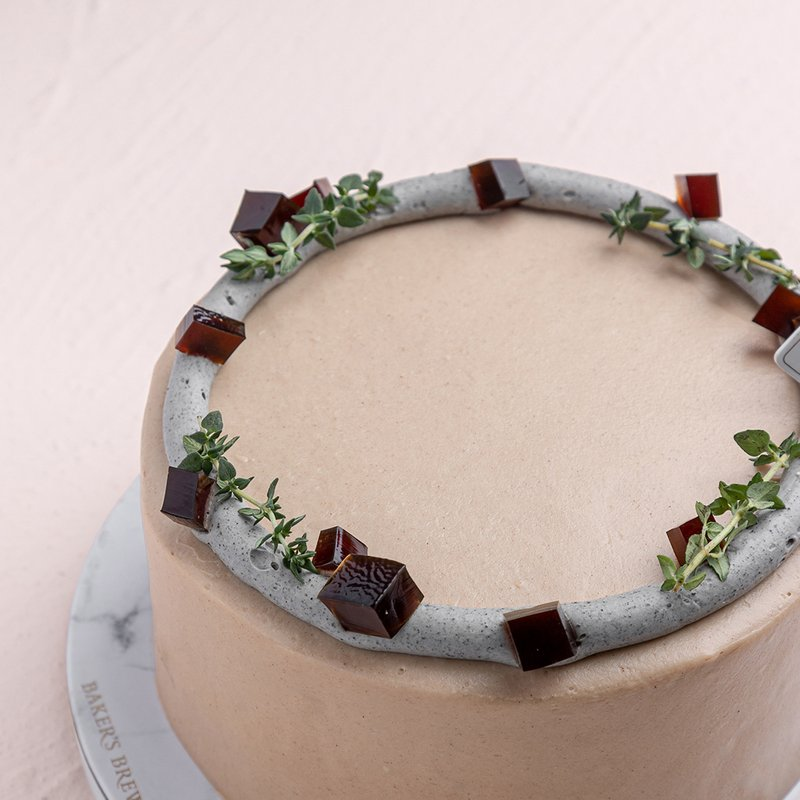 For a more sophisticated taste, try our Black Sesame Hazelnut Praline cake. This cake features a blend of nutty flavours, including rich black sesame and crunchy hazelnut praline. The smooth and fluffy texture of the black sesame sponge is balanced by a slightly crunchy layer of hazelnut almond praline, making it a perfect choice for those who crave a little texture in their desserts.
3. Yubari Melon White Peach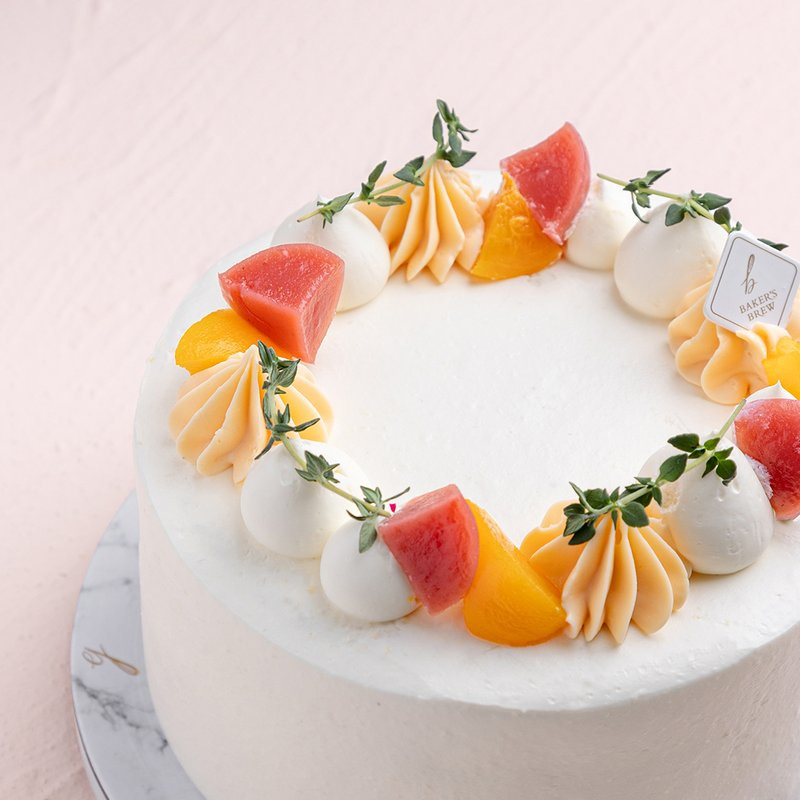 If you're looking for something fruity, the Yubari Melon White Peach cake is a must-try. This sweet bliss of a cake features a combination of juicy Yubari melon ganache curd and sweet white peach slices, resulting in a refreshing and light flavour profile. The cake is even decorated with fresh white peach slices and a delicate layer of white peach jelly, making it perfect for a springtime celebration.
4. Chocolate Rhapsody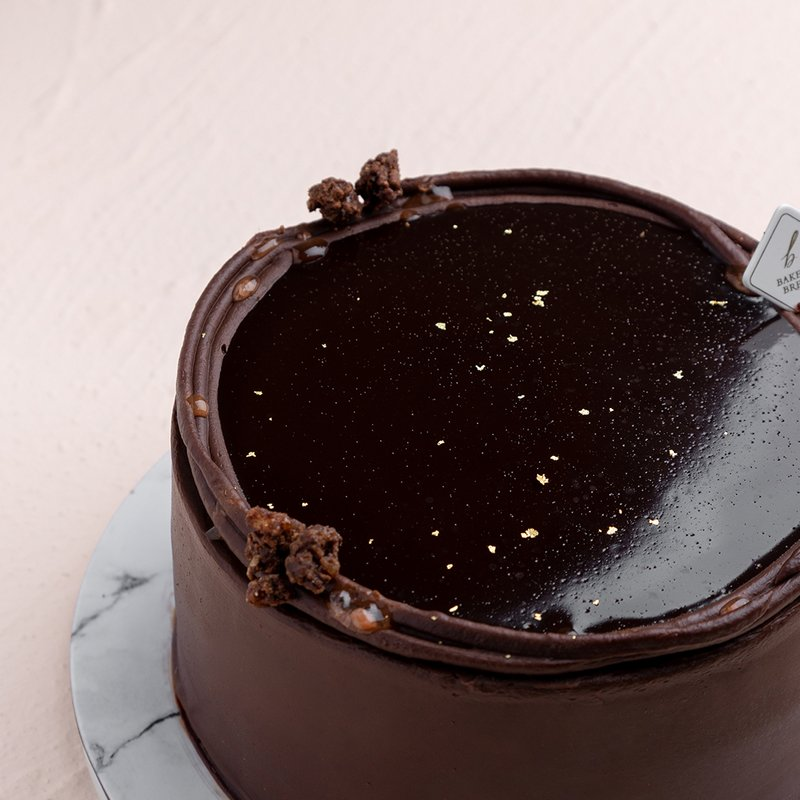 For all the chocolate lovers out there, the Chocolate Rhapsody cake is not to be missed. As one of Singapore's best chocolate cakes, this dessert is sure to satisfy even the most discerning sweet tooth. Featuring layers of rich and decadent chocolate, this cake is a true masterpiece.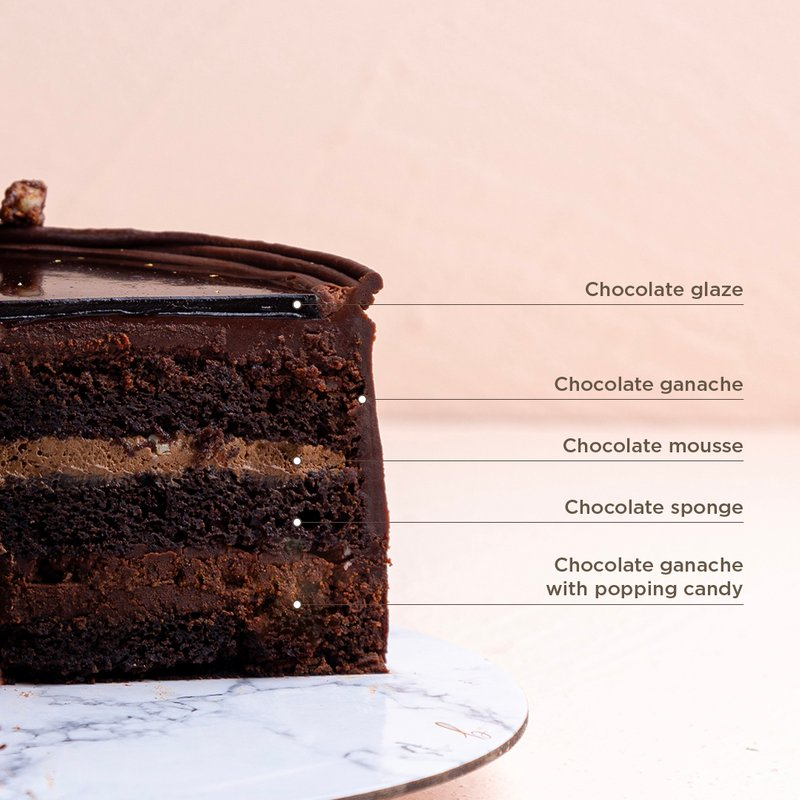 Our Chocolate Rhapsody cake is made with Ariaga 66%, a premium chocolate that is renowned for its smooth and velvety texture as well as for its distinct aroma. The chocolate is a unique blend of cocoa beans, creating a harmonious balance of bitter and fruity sweet notes and subtle acidity. The result is a chocolate cake that is intense and indulgent, with a rich and complex flavour profile that will leave you craving for more. Moreover, each layer of our Chocolate Rhapsody cake is generously coated with the luscious Ariaga 66% chocolate ganache, chocolate mousse, and chocolate ganache with popping candy, making each bite a heavenly experience.
Whether you're celebrating a special occasion or just looking to treat yourself to something indulgent, the Chocolate Rhapsody cake is a perfect choice when it comes to tantalising all with its deep cocoa aroma. It's a must-try for anyone who loves chocolate and appreciates the finer things in life. So, go ahead and indulge in the rich and decadent flavours of the Chocolate Rhapsody cake and experience a true taste of luxury.
Celebrate Spring with Baker's Brew
At Baker's Brew, we are dedicated to providing our customers with the finest desserts made with only the highest quality ingredients. Every dessert in our Spring Collection is a work of art, from our unique flavour combinations to our creative play on textures.
So, what are you waiting for? If you're looking to order cakes online in Singapore, look no further than Baker's Brew. With our convenient online cake shop, you order your favourite cakes and have them delivered straight to your door. Slice into spring's newest flavours with Baker's Brew today!
Posted in