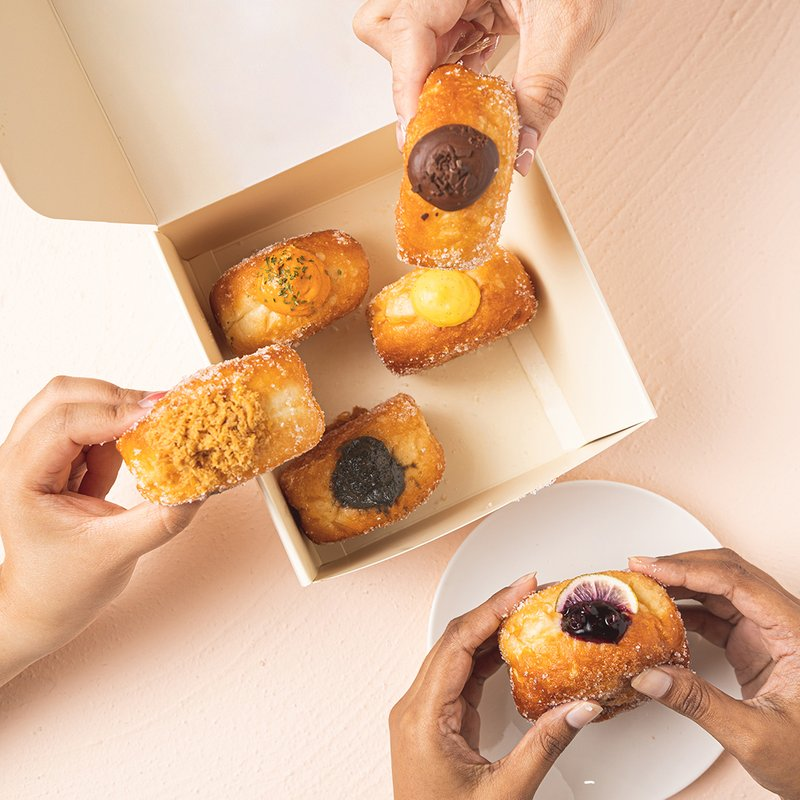 Have you heard about the latest dessert craze taking the world by storm? That's right, we're talking about stuffed doughnuts! First came the cronut, then the stuffed bagel, and now it's time for the doughnut to take centre stage. With the perfect balance of crispy dough and sweet, gooey filling, it's no wonder that everyone is going crazy for these delectable treats.
And at Baker's Brew, you can only imagine what we have to offer as we jump on the stuffed doughnut bandwagon trend! Made with only the finest ingredients, our stuffed doughnuts, also known as bombolinis, are whipped to perfection and stuffed with various delicious fillings to give you the ultimate sugar rush. So, without further ado, let's dive into our range of stuffed doughnuts and discover your new favourite treat!
1. Chocolate Lava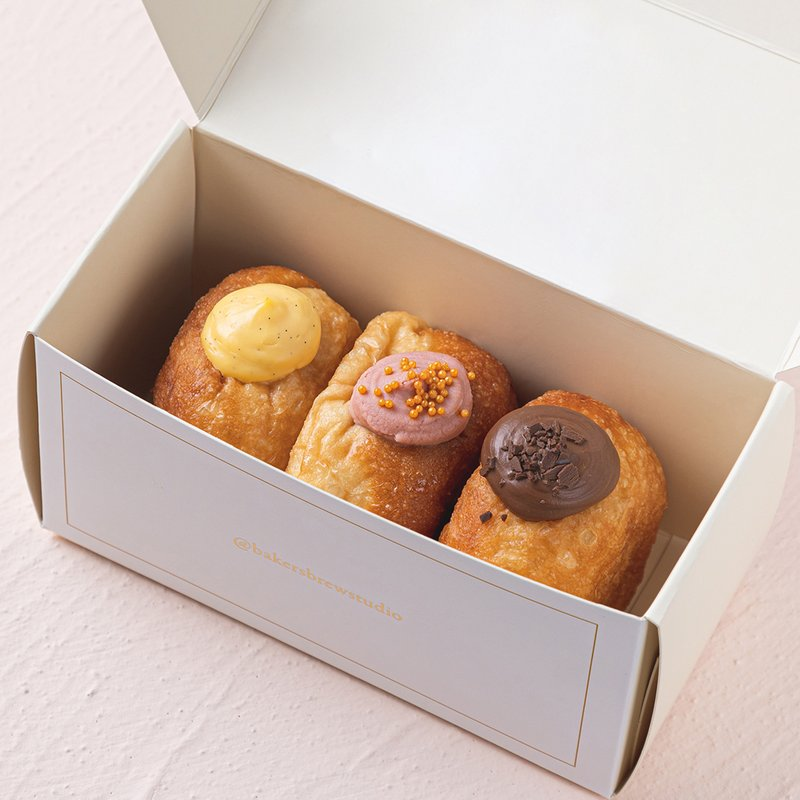 If you're a chocoholic, our Chocolate Lava stuffed doughnut is the perfect choice for you. Imagine biting into a fluffy doughnut that's oozing with rich, molten chocolate filling. This indulgent treat is the ultimate comfort food and is sure to satisfy your sweet tooth and chocolate cravings.
2. Black Sesame Peanut
The Black Sesame Peanut stuffed doughnut is a must-try for those who love a nutty flavour. The unique combination of black sesame and crunchy peanuts creates a nutty and rich flavour that's sure to delight your taste buds and keep you coming back for more.
3. Mala Chicken Floss
If you're feeling adventurous, the Mala Chicken Floss stuffed doughnut is definitely worth a try. This savoury doughnut features a spicy mala custard that brings the heat with its spicy and numbing flavours. It's the perfect balance of flavours and textures, making it a one-of-a-kind treat.
4. Singapore Chilli Crab
For a taste of local cuisine, the Singapore Chilli Crab stuffed doughnut is a must-have. This doughnut is filled with a flavourful mixture of bold chilli crab sauce and fresh parsley, creating a unique blend of sweet and savoury flavours. It's a truly Singaporean experience in a doughnut form — an unforgettable taste experience for sure!
5. Blueberry Lime
If you're looking for something fruity, the Blueberry Lime stuffed doughnut is a refreshing choice. Filled with real blueberries and complemented by the tart lime filling, the tangy and sweet flavour profile of this bombolini creates a harmonious and delicious bite with each mouthful.
6. French Vanilla Custard
For those who love classic flavours, the French Vanilla Custard bombolini is a timeless choice. The sweet, smooth, creamy custard filling is infused with a hint of fragrant French vanilla, creating a decadent treat that's perfect for any occasion.
Get Stuffed with Baker's Brew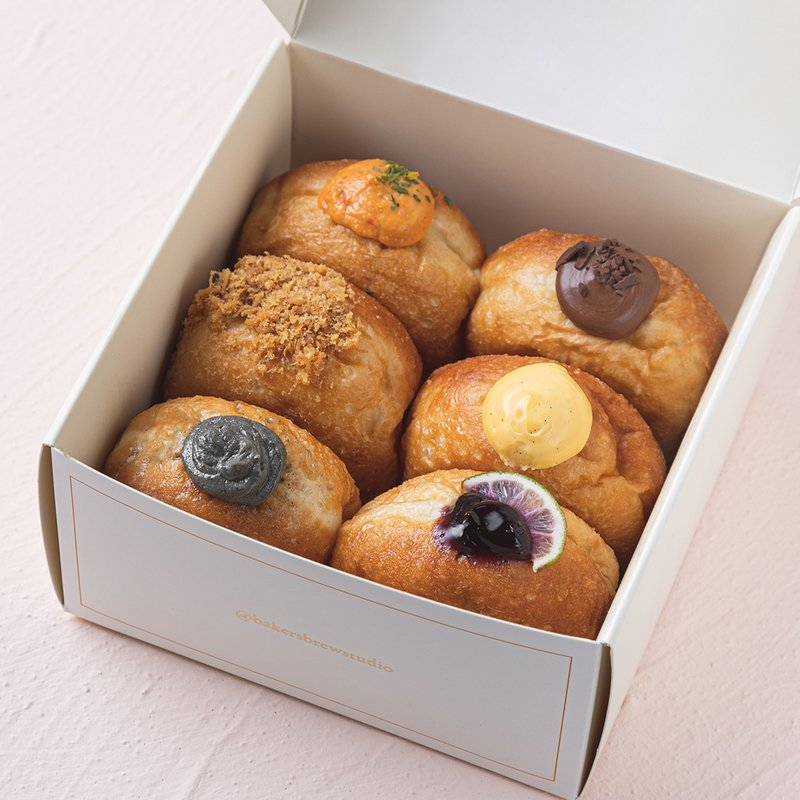 At Baker's Brew, we believe that every dessert should be a work of art. That's why we've created a range of stuffed doughnuts that are not only delicious but also beautiful to look at. From the crispy dough to the luscious fillings and the colourful toppings, our stuffed doughnuts are a feast for the eyes and the taste buds. Mix and match and create your own dessert box or get a box of six fan favourites to gift yourself or a loved one — the choice is yours!
Prefer cakes over doughnuts? If you're looking to order cakes online in Singapore or treat yourself to a delicious dessert, look no further than our online cake shop. Our online bakery in Singapore offers a range of desserts, including our famous bombolinis and stuffed doughnuts, all made with the finest ingredients and baked fresh every day. Plus, we provide cake delivery services across Singapore for all orders placed online, so you can enjoy our desserts in the comfort of your own home.
So, what are you waiting for? Get stuffed with Baker's Brew today and indulge in our irresistible stuffed doughnuts!
Posted in