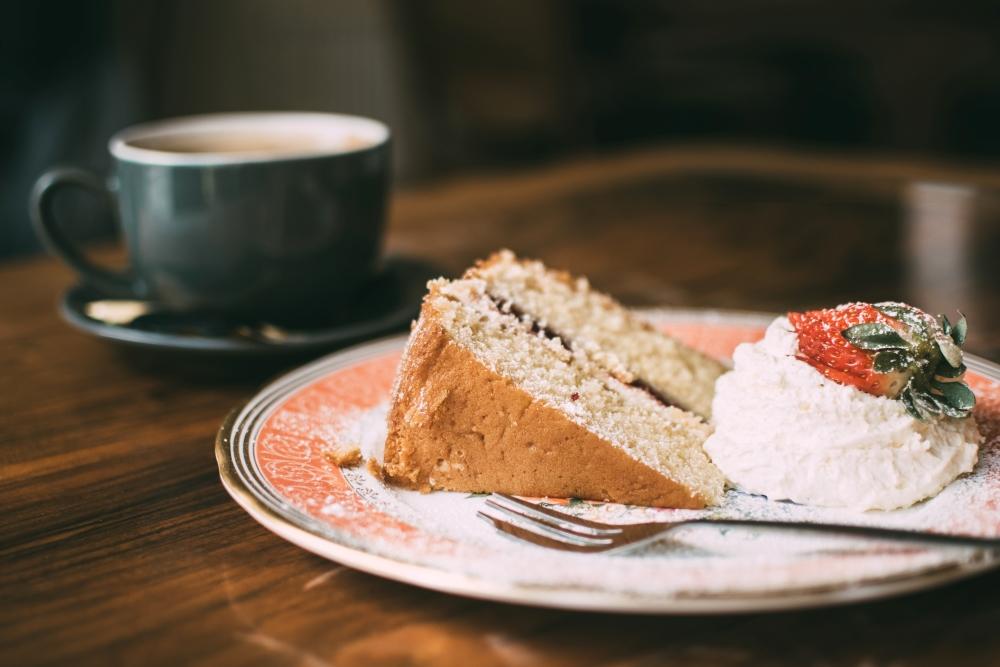 There's nothing quite like indulging in a slice of your very own custom made cake in Singapore with a hot cup of tea or coffee. Whether you're looking for a sweet treat to enjoy after dinner or a midday pick-me-up, pairing the right customised cake with your beverage of choice can elevate the entire experience. In this blog, we'll explore some of the best customised cakes to pair with your tea or coffee, including Baker's Brew's latest offering: the Best Six V2.0.
1. Earl Grey Lavender Cake
An aromatic and refreshing option, an Earl Grey Lavender Cake is a great choice for those who enjoy a light and floral flavour. The bold, citrusy flavour of Earl Grey tea pairs perfectly with the subtle sweetness of lavender, making for a balanced and enjoyable dessert. Our Earl Grey Lavender Cake is best served with a cup of black tea, as the boldness of the tea complements the delicate flavours of this customised cake.
2. Full Chocolate Cake
For those who can't get enough of their cocoa fix, our Full Chocolate Cake is the perfect customised cake. Brimming with chocolatey goodness from rich chocolate sponge to dark chocolate ganache filling to two-tone chocolate Swiss meringue buttercream, the flavours in this cake meld to create a blissful symphony in your mouth. This cake is perfect for those who enjoy strong, full-bodied coffee, as the intensity of the espresso complements the bitter-sweet richness of the chocolate.
3. Red Velvet Cheese Loaf Cake
A delicious twist on the classic Red Velvet cake, our Red Velvet Cheese Loaf Cake combines the moist, tender texture of Red Velvet cake with the creamy richness of cheesecake. This customised cake pairs well with a cup of Earl Grey tea, as the bergamot flavour in the tea helps to balance out the sweetness of the cake.
4. Roasted Pistachio and Rose Cake
A unique and flavorful option, our Roasted Pistachio and Rose Cake is a great choice for those who enjoy a hint of exotic flavour. The nutty flavour of pistachios pairs perfectly with the delicate floral notes of rose, creating a complex and satisfying dessert. This customised cake pairs well with a cup of chai, as its fragrant spices complement the flowery flavours of the cake.
5. Strawberry Speculoos Cake
A light and creamy option, our Strawberry Speculoos Cake is a perfect customised cake for those who enjoy both fruity and nutty flavours. The creamy Speculoos filling pairs perfectly with the fresh, sweet strawberries, creating a delectable and refreshing dessert. This cake pairs well with a cup of white tea, as the delicate flavours of the tea help to highlight the sweetness of the strawberries.
6. Baker's Brew Best Six V2.0
If all of these flavours sound great to you, we've got good news! Introducing one of our latest offerings, the Best Six V2.0, a must-try for those who can't decide on just one flavour of cake. This six-slice customised cake includes a variety of six different flavours, allowing you to taste a little bit of everything for the price of one. Whether you're in the mood for something sweet and fruity or rich and creamy, the Best Six has a flavour to satisfy your cravings. The best part is that since there are six flavours to choose from, you can pair it with any type of tea or beverage!
Experience the Magic of Baking with Baker's Brew
Are you craving something sweet and delicious? Look no further than our desserts here at Baker's Brew! Our selection of cakes is sure to satisfy your sweet tooth. From islandwide cake delivery across Singapore to customised cake designs, we have something for everyone. Plus, our bakers are true experts in the art of cake-making, and we even offer baking courses for those who want to learn from the best.
Don't miss out on the chance to indulge in some mouthwatering cakes or hone your baking skills. Contact us today and treat yourself by ordering a cake online.