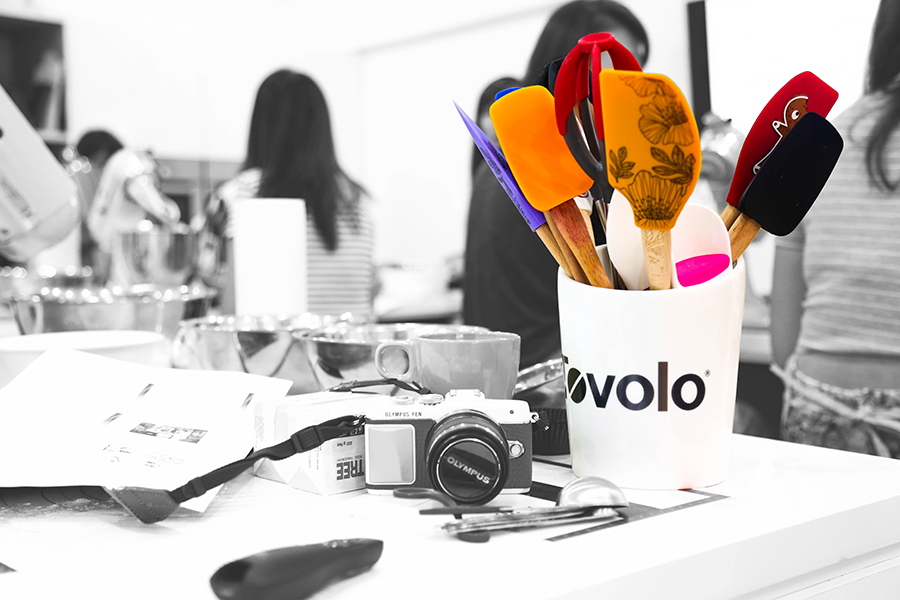 To our awesome bakers who've been to our classes the past week, did you guys notice something different about our baking tools?
Tovolo Singapore has kindly sponsered us with their colourful baking equipments! :)
Born in the US, Tovolo's presence has expanded globally in the world of baking and cooking throughout the past decade. Now, you can find them in our little baking studio! Just like us, Tovolo believes that baking should be a fun and exciting process. Its colourful and outstanding design of tools has definitely made the studio a little more vibrant than it already is. We have had great feedback about them from both the instructors and students here. Apart from its great aesthetics, we have been enjoying its functionality - the ease and durability of use. Say goodbye to boring monochromatic utensils that have happened to take a dive into our kitchen aid mixers and lost its life :P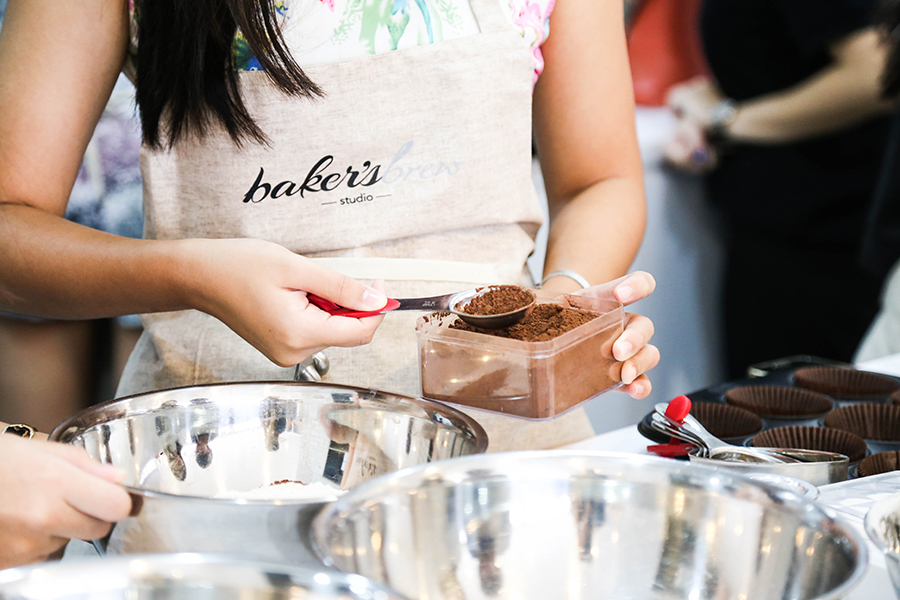 Tovolo's measuring spoons
Left: Better batter tool (our favourite!), Right: Silicon Spatula
One thing we love about the better batter tool is especially its long handle! We all know... baking can sometimes get really messy. For those like me who dislike it when our oily cake batter gets all over our hands even before we bake them, this design will save you. Apart from that, washing them's a breeze. It certainly is a BETTER batter tool!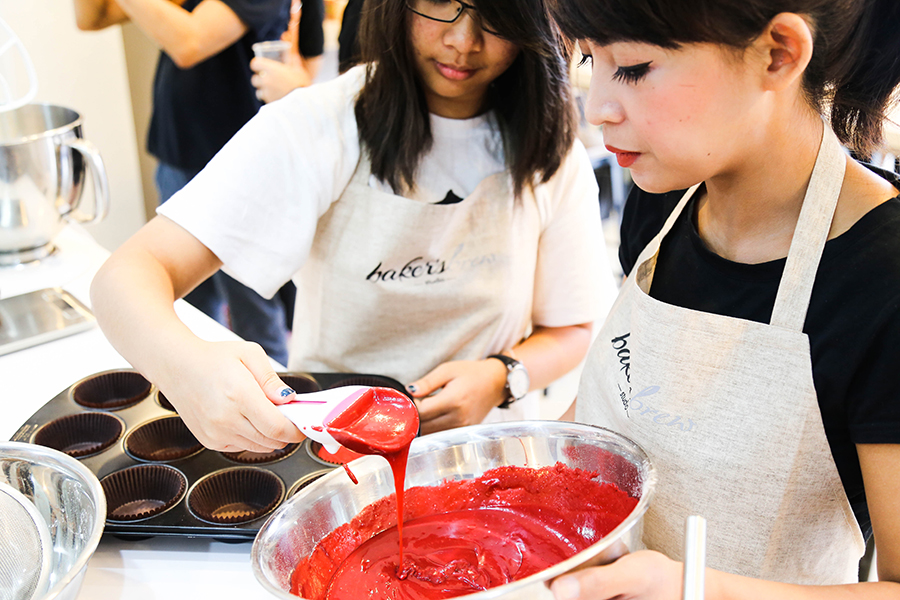 Cupcake Scoop
This tool had been very useful for our kids and corporate classes when we make cupcakes! With just one scoop for the perfect amount of batter, it allows for a much neater experience because you know... filling cupcake liners can get very irritating for fidgety fingers and people with OCD :P
These tools shown above also come in various colours and designs. I'm really hoping my daisy better batter tool comes soon, I would hide it somewhere in the studio so no one can use it. *Hint hint Tovolo*
We are really happy to be working with Tovolo during our magic making journey, even happier that our students are getting a whole new level of (and a better) baking experience over here. More of Tovolo's products can be found at our studio for purchase right now. If you want to test out the functionality of their products, sign up for our classes. Whether its bread, cake or macaron making; you will have a first-hand experience with these high quality kitchen tools.
Have you noticed that we have got our own set of Baker's Brew aprons? Some of our students even wanted to bring them home!
Alright, that's it for now. See you really soon for some baking adventure!
Signing off... *the team that makes magic in the kitchen*
Posted in