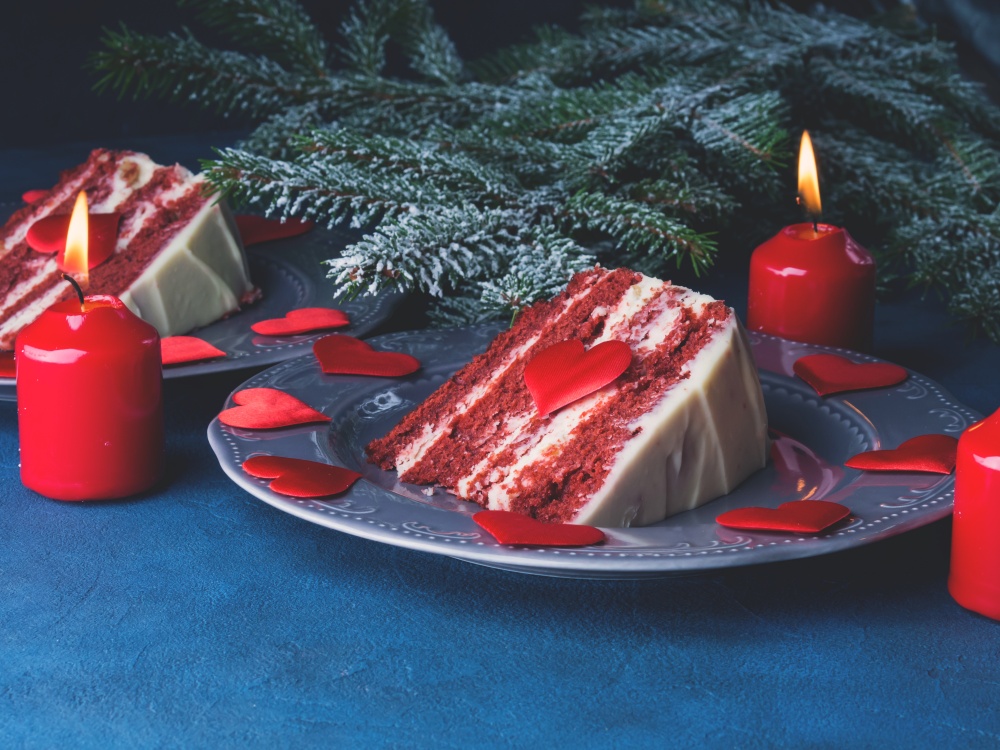 Valentine's Day is a special occasion to show love and affection to your loved ones. What better way to do that than with a box of delicious and decadent desserts as gifts? Whether you're planning a romantic candlelit dinner or a cosy night in, these six delectable treats will add a sweet touch to the occasion.
From a bouquet of roses to heart-shaped chocolate cupcakes, find the perfect dessert from Baker's Brew's assortment of dessert box designs to share with your loved one. Get ready to indulge in some sugary goodness this Valentine's Day!
1. Rose Bouquet-Shaped Cupcakes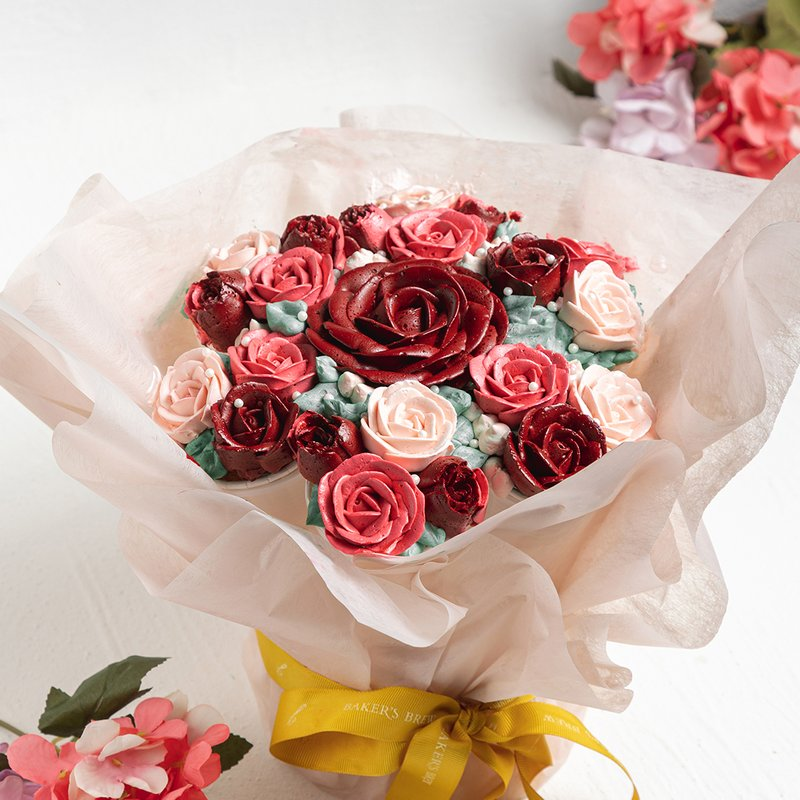 A beautiful dessert, the Bouquet of Roses is the perfect gift for your significant other on Valentine's Day. The freshly baked cupcakes are expertly arranged into a bouquet and topped with delicately piped roses, adding a sophisticated touch to the indulgent treat. Each cupcake bouquet includes seven freshly baked cupcakes, ready to make your special someone's day even sweeter.
2. XOXO Roses Cupcakes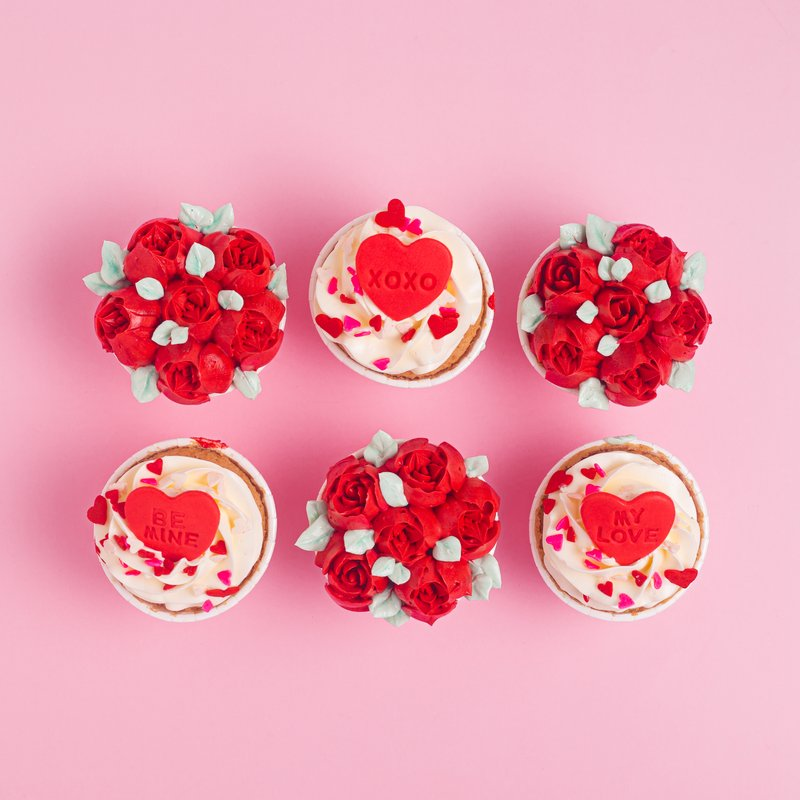 Adorned with intricate hand-piped XOXO and rose designs, and topped with delicate vanilla buttercream, the XOXO Roses Cupcakes make the perfect dessert gift box to enjoy on Valentine's Day with your loved one. Baked with love and care, this decadent blend of classic and modern elements is sure to make for a memorable celebration. Indulge in this sweet treat that's a perfect symbol of your affection for your sweetheart.
3. Pretty in Pink Bouquet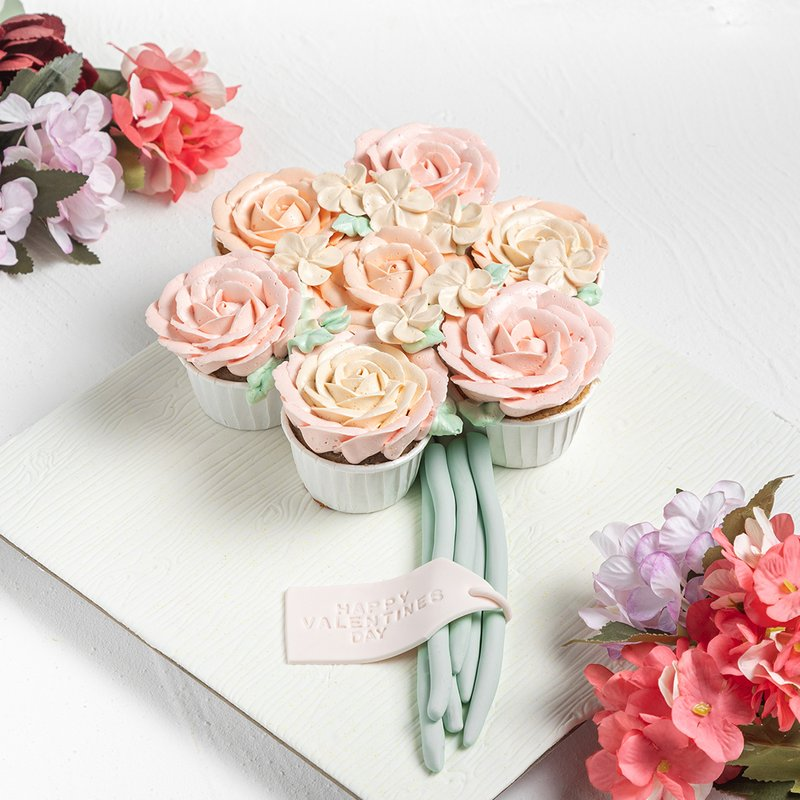 This elegant Pretty in Pink Bouquet, with its rose designs and soft pink frosting, is not just a dessert but also a beautiful and memorable gift to express your love and affection. Packaged in a special gift box, it makes a suitable surprise for your loved one on Valentine's Day or any special occasion.
4. Valentine's Day Chocolate Heart Cupcakes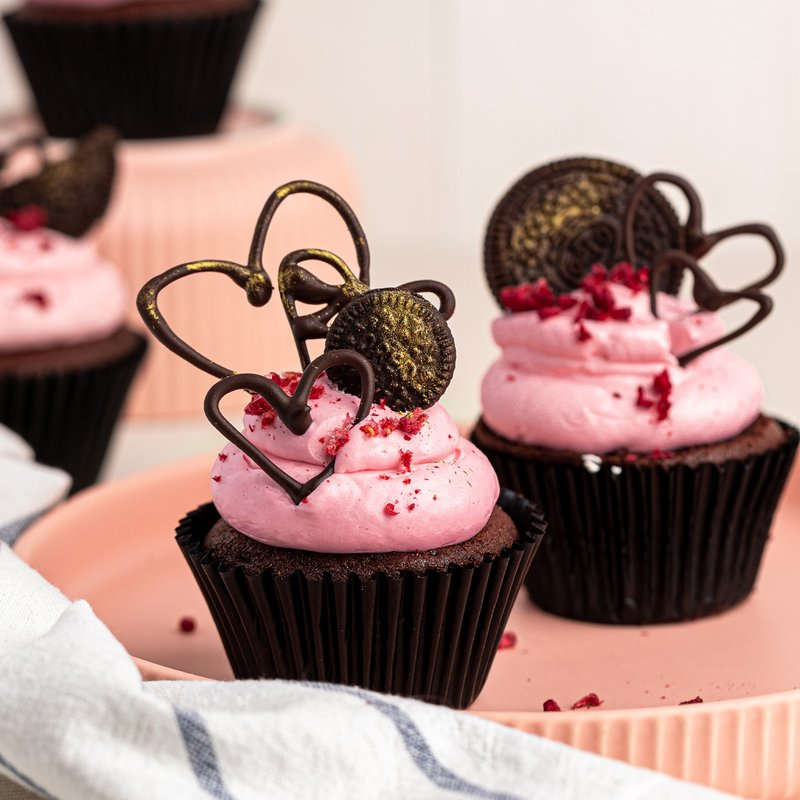 Take your Valentine's Day celebration to the next level by enrolling in a baking class and making some handmade goodies for your sweetheart! Not only will you learn new skills, but you'll also be able to surprise your loved one with a delicious and thoughtful treat such as these Valentine's Day Chocolate Heart Cupcakes.
Featuring three freshly baked, chocolate-y treats topped with creamy chocolate frosting and playful heart designs, these Valentine's Day Chocolate Heart Cupcakes are the unrivalled addition to any romantic celebration or special occasion. Each cupcake is a tantalising blend of rich and indulgent chocolate flavours that is sure to satisfy any sweet tooth. Whether you're sharing with your significant other, friends, or family, our Chocolate Heart Cupcakes are a delectable and memorable way to spread love and joy this Valentine's Day. Plus you can make them again and again once you've mastered the recipe.
5. Beary Cute Duo (Valentine's Special)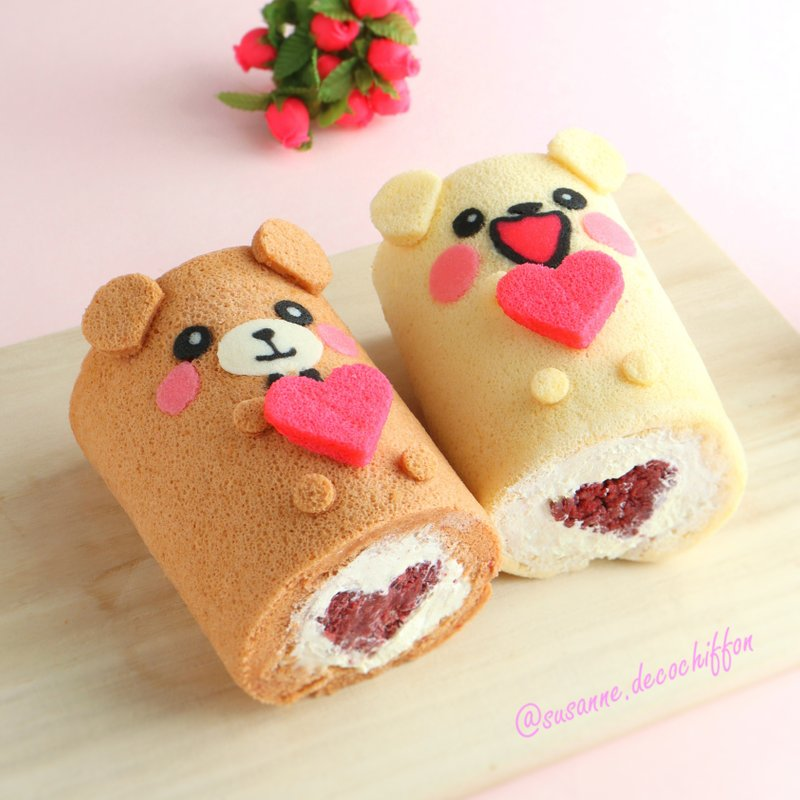 You can also enrol in our Beary Cute Duo (Valentine's Special) 2 baking class, a collaboration with Chef Susanne @Susanne.decochiffon. to add an extra special touch to your Valentine's Day gift this year. With a little guidance from Chef Susanne, you'll be able to whip up a batch of delicious Swiss rolls for your special someone and impress them with your newfound culinary abilities.
These soft, fluffy rolls are a light and satisfying dessert that make a fitting gift for your loved one. Filled with a harmonious balance of red velvet oreos and white chocolate whipped cream, one bite of these rolls will let your loved one know just how sweet you think they are. Bring these adorable little bears home in a box, and surprise your sweetheart with a gift like no other.
6. Red Velvet Ruby Gateau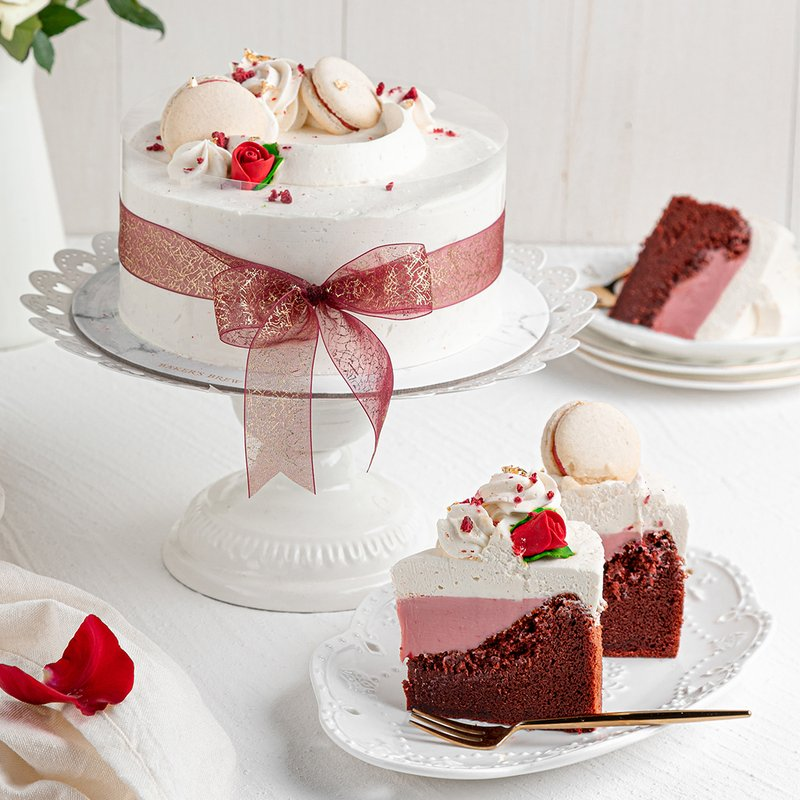 The Red Velvet Ruby Gateau 4 is a decadent dessert that's sure to leave a lasting impression. With its rich and moist red velvet sponge layers, filled with a creamy white chocolate ganache, and a classic white frosting on top, this cake is a harmonious blend of luxurious flavours and textures. Whether you're looking for a romantic gift for your significant other, or simply wanting to make a special treat for yourself this Valentine's Day, the Red Velvet Ruby Gateau is the ultimate dessert experience. To make the experience even more special, it comes packaged in a beautiful gift box, perfect for gifting or enjoying at home.
Our baking class will teach you how to bake a Red Velvet Ruby Gateau to make your Valentine's Day surprise even more heartfelt. Not only will you impress your significant other with your newfound baking skills, but you'll also have a fun and memorable experience learning how to make this luxurious dessert.
Unleash Your Inner Baker with Baker's Brew
With Valentine's Day just around the corner, surprise your loved one with a special and unique cake that they'll never forget. Baker's Brew offers a wide range of cakes that are sure to delight your sweet tooth. From customised cakes to classic flavours, our selection of cakes has something for everyone. Our expert bakers create delicious and customised cakes, including bubble tea cakes, for all tastes. You can order online for islandwide delivery across Singapore or even attend our baking classes to learn from the best.
Don't miss out on the chance to indulge or improve your skills; contact us and treat yourself to a customised cake today!