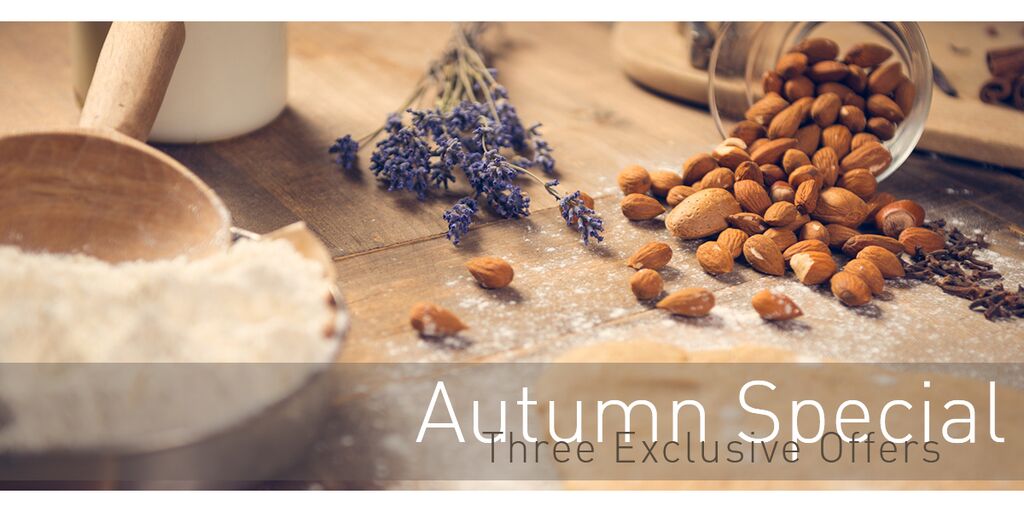 Hello readers!
We're finally approaching the end of the year, Christmas and New Year is around the corner!! That also means it is time for more exclusive offers for you, bakerholics! For the month of November, we will be introducing new package deals as well as classes, especially for those who have finished majority of our classes and are looking for more to come to.
Due to the overwhelming response, a few of our offers will still be ongoing, namely: Buddy Specials & Bakerholics Specials. For those who don't know of these in store deals, here are the details.
Buddy Specials
Perhaps you are new to baking and would prefer an extra help… or you've chosen to bake alongside someone special for an occasion, this deal would be just right for you. Instead of signing up for the classes individually (which means you will be working on your individual items), our buddy specials allows the both of you to work on just an item together, entitling 40% off class fees from your buddy!
*Code: BBSBUDDY40%
Bakerholics Specials
Last month, this deal was a hit! If you're on a baking spree (we all know our love for baking sometimes never ceases), consider signing up for our bakerholics specials. This package would require pre-payment and a Baker's Brew Studio account.
With $500 prepaid credits, you will get to enjoy extra 15% credits. (which is amounted to 75 dollars, equivalent to a free cupcake class!)
With $800 prepaid credits, you will get to enjoy extra 20% credits;
With $1500 prepaid credits, will get to enjoy extra 25% credits
But be careful though, we have customers who cannot stop renewing their packages! :P
A new package coming up in our Autumn Specials:
Weekday Specials
Our classes are usually scheduled during the weekends, with occasional slots during the weekdays (usually upon request). As these weekend classes are usually fully booked, we will be opening more weekday classes so as to allow more of you to join us for an afternoon of fun! As such, the following promotion will be for those who prefer to come down during the non-peak period!
*Code: BWD10%
*Do key in these codes upon checkout for online registrations.
New Classes scheduled for the month of November!
Thai Milk Tea Cake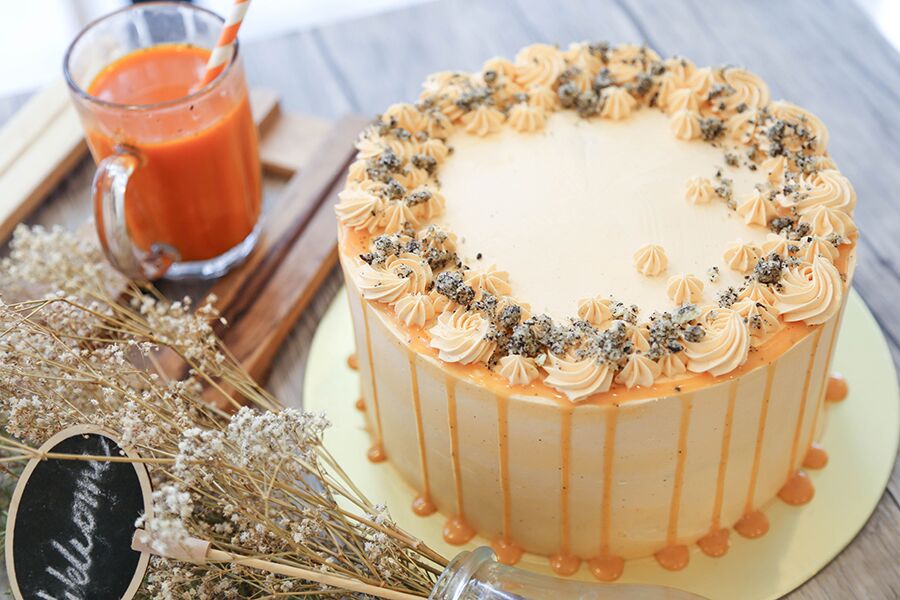 While I may not be a thai, thai desserts have always been on top of my list. The very famous thai iced milk tea has arrived in BBS cake form! We've sold a couple of these in store and have gotten raving reviews. A little background about thai milk tea… it is a sweet beverage made with authentic thai tea leaves and condensed milk! The cake would include a thai milk tea sponge cake layer, with thai milk tea crumble and thai milk tea swiss meringue buttercream. I KNOW, A TRIPLE COMBO. If you're a thai milk tea lover, you are going to love this cake!
Apple Pie Crumble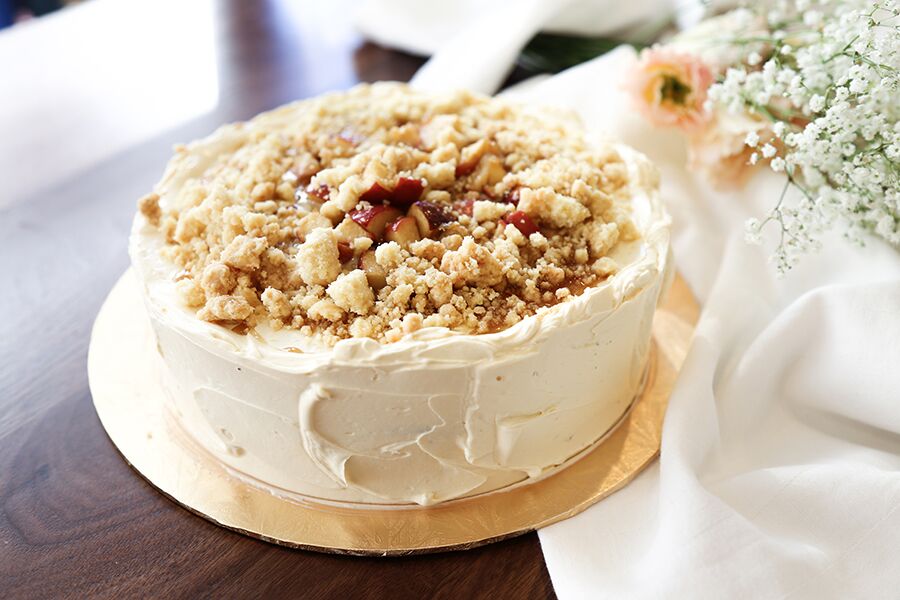 November's the season of falling leaves and autumn vibes. Our apple pie crumble has made its debut in our previous months with full sign ups so we have decided to bring it back again this fall! Apple pie is a popular american dish, a pie shell baked with apples tossed in cinnamon and sugar. At Baker's Brew Studio, we have turned the dish into a cake!
These cakes are a little different from our usual cake recipes as we really love incorporating local/ popular desserts and turning them into cakes. Nothing's really impossible in our kitchen :P. If you have an interesting flavour for us to work our magic on, let us know!
Email: enquiries@bakersbrewstudio.com
Call/ Text: 9069 5096
It will be good to stick around and check back this space often as we have exciting plans for the upcoming festive season! See you in class, bakerholics!
Posted in