Childhood is a special moment for kids. It's the time when they get to have fun and let loose with all of their friends and enjoy the outdoors in a way only children can. It's also the time when they can start to build endearing and happy memories for when they are older. Given the significance of childhood, it typically falls on us adults to make sure that kids get the most of it by making it as enjoyable and memorable as possible. And what better way to do that than getting a custom made cake for special moments!
For this blog, we'll be taking a look at some of the best customised cake designs for children that you can get at our bakery in Singapore.
1. Rainbow Cakes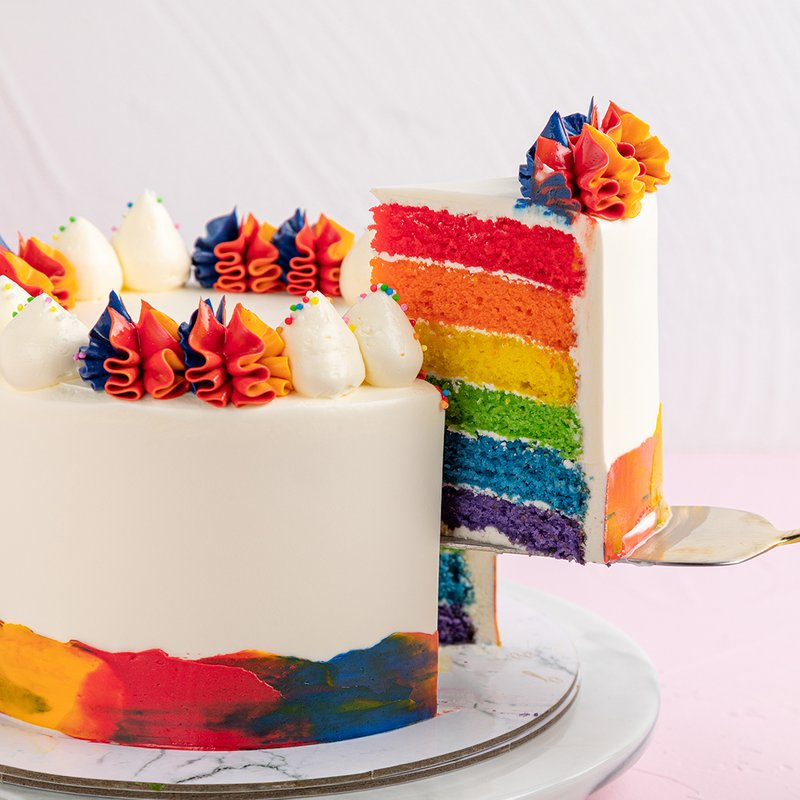 A rainbow cake is a must if you want to create a colourful and unforgettable celebration! This particular type of custom made cakes have become very popular in Singapore, and typically consist of sponge cakes coloured in the different shades of the rainbow, with cream cheese frosting sandwiched in between each layer. Our take in the form of the Rainbow Tower Cake comes with vanilla Swiss meringue buttercream for a rich and creamy flavour, and rainbow rosettes and sprinkles on the top for an extra touch of rainbow sparkle!
2. Character Cakes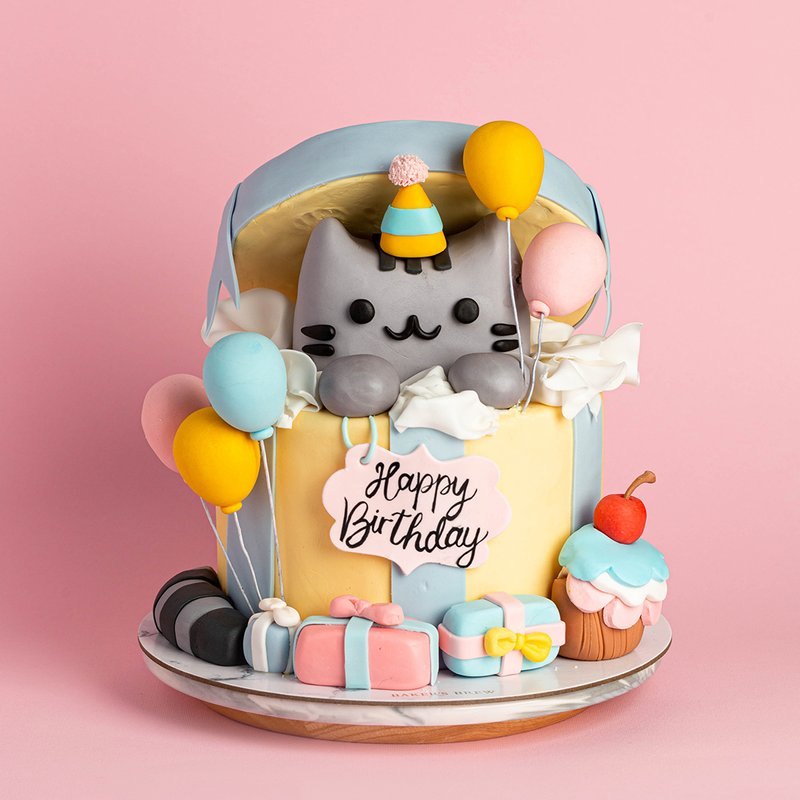 If your child has a favourite character, it's the natural choice to choose a personalised cake featuring them! It's an easy way to keep your child happy, and make their birthday or celebration extra fun.
Some of the character cakes we offer include this adorable Pusheen Giftbox Cake, featuring the widely loved adorable grey cat surrounded by mini gift boxes, balloons, and sweets.
3. Animal Cakes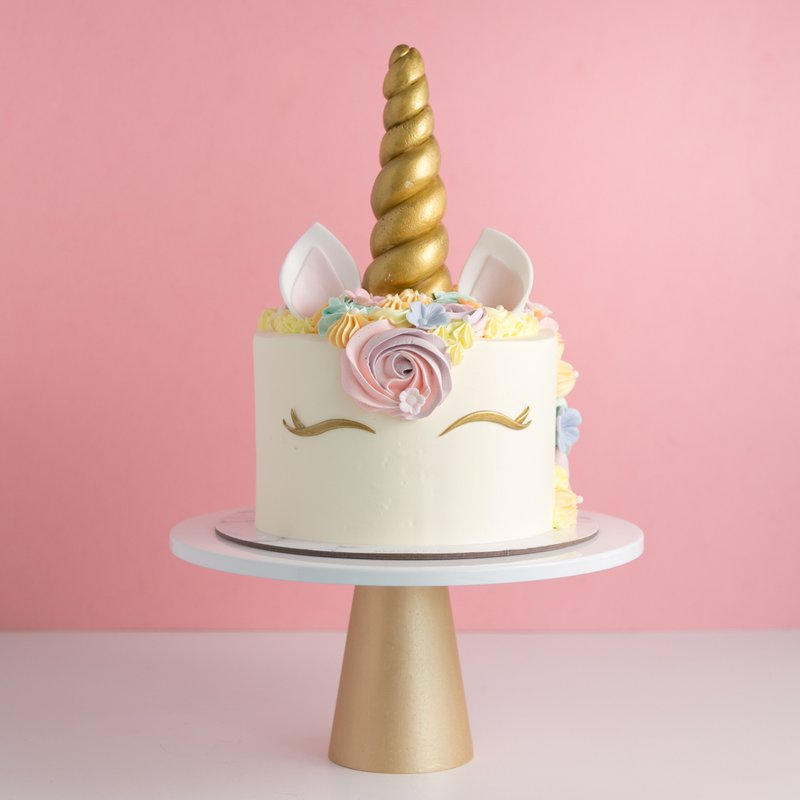 Animals are another popular cake theme for children in Singapore. Any adorable or awesome looking creature can make a wonderful addition to your child's custom made cake. Our customised cake designs can have as many or as few creatures as you choose, and they can be decorated to suit your party theme. Or if the child has a favourite animal, we can certainly craft the cake centred around it, just like this Unicorn Cake.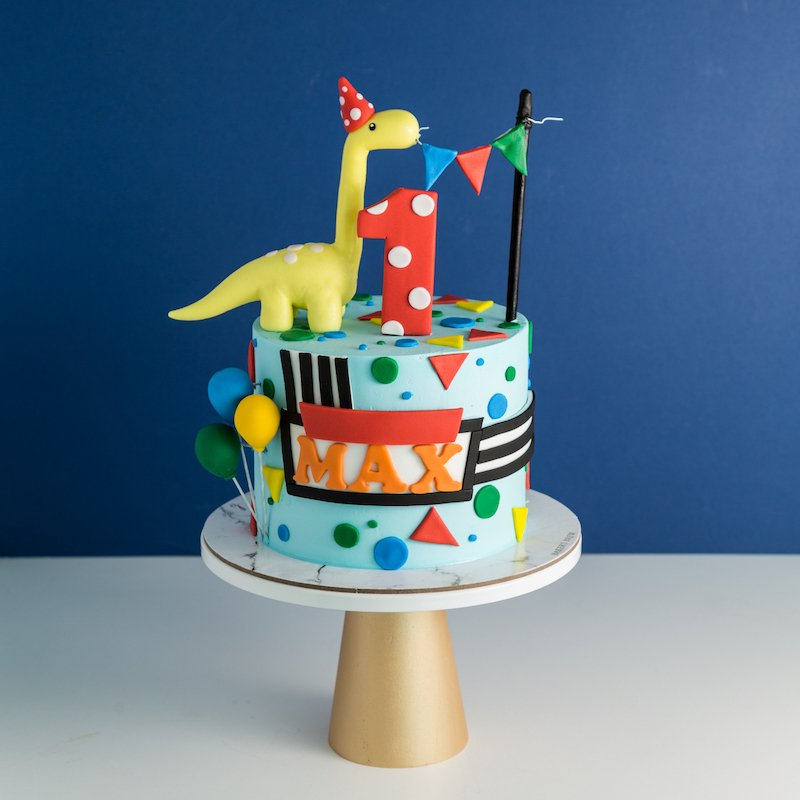 Or if your child is a fan of prehistoric dinos, they'll definitely love this Dinosaur Cake!
4. Cupcakes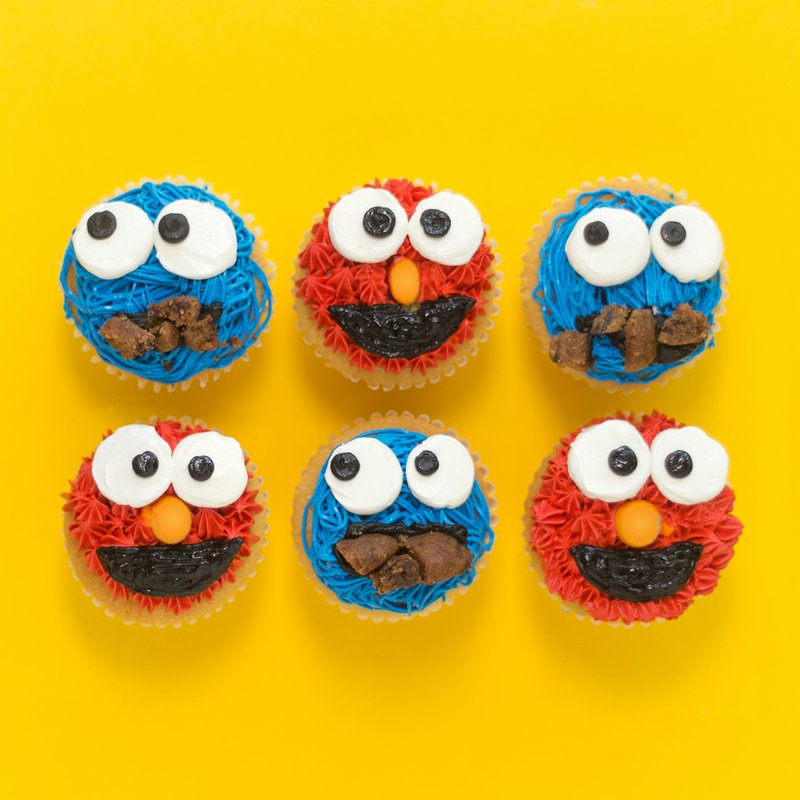 Huge and eye-catching celebration cakes have always been the centrepiece for any children's party. However, cupcakes are also gaining popularity in Singapore as an alternative dessert for parties. They are adorably bite-sized, just as fun, and just as tasty! Their small size also makes them easier for kids to enjoy on their own.
The best part of it is that you can order exactly how many cupcakes you want to reduce the chances of having too few or too many cupcakes for everyone.
Baker's Brew offers a wide variety of celebratory and personalised cupcake designs to fit perfectly with your party theme, while still being a hit with the kids. For instance, we have the Sesame Street Buddies featuring beloved characters like Elmo and Cookie Monster!
Treat your child to Fun and Delicious Cakes with Baker's Brew
Childhood comes and goes before you know it. Make it fun and enjoyable with custom made cakes from Baker's Brew. We have a selection of pre-made designs for cakes and cupcakes as well as the option to customise your own personalised cakes.
Visit our website and browse through our customised cake designs today. We guarantee you'll find eye-catching cakes around every corner! We also offer cake delivery within Singapore. Get in touch to find out more or look at our FAQ page to see if we've answered any of your questions.