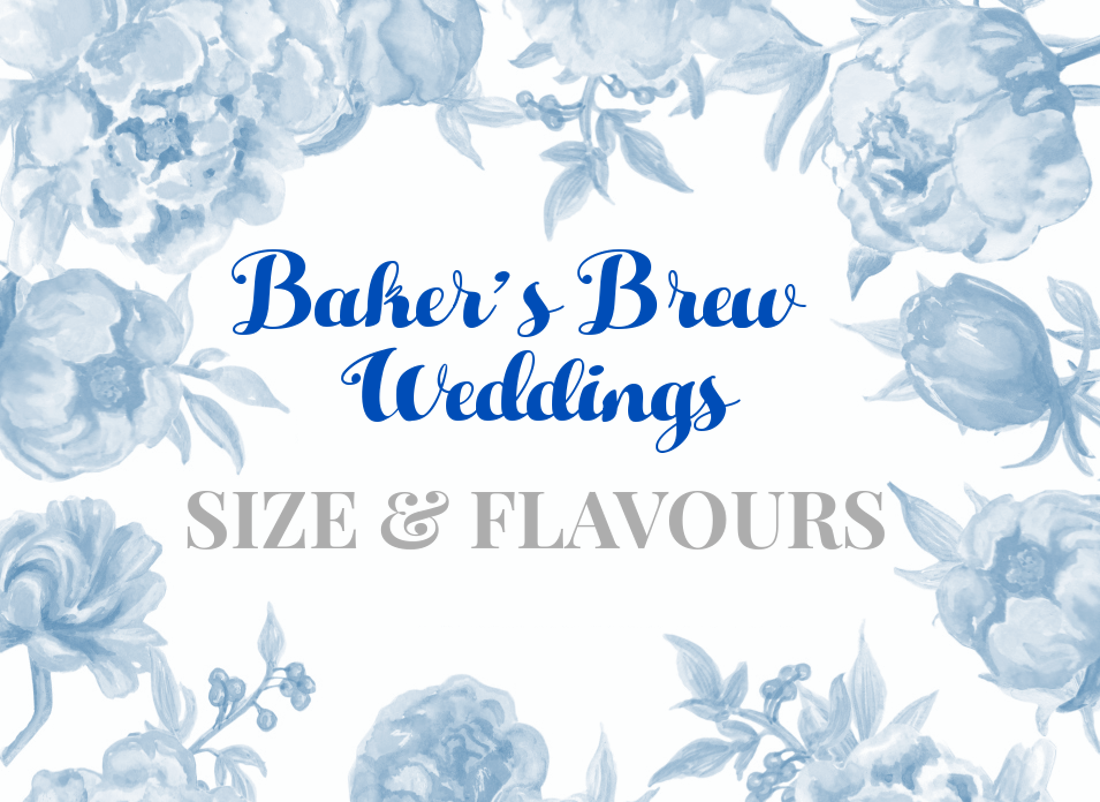 Hello again,

Now it's time to answer some of the popular queries we've gotten regarding our wedding cakes, or cakes in general.

How big of a cake should we go for? What flavours are your bests? What do WE recommend?

This post will be just some of my suggestions and recommendations, it may not be the best for everyone... but these are our professional opinions! Of course, everyone of us has different preferences when it comes to tastes especially :) Well, try our cakes for yourself and you'd know!

For those who've ordered from us before, you will know we decide on the cake size depending on the number of people planning to be served at a wedding (or party). Usually, if you order from traditional bakeries, many would go by weight. However, as our cakes all have various mass, it would only be fair for us to go by headcount (which also is more direct to gauge).

Here's a little chart of our cake sizes and the number of people it'll feed respectively. (*Each of these slices measure ~ 2" x 1" wedding serving)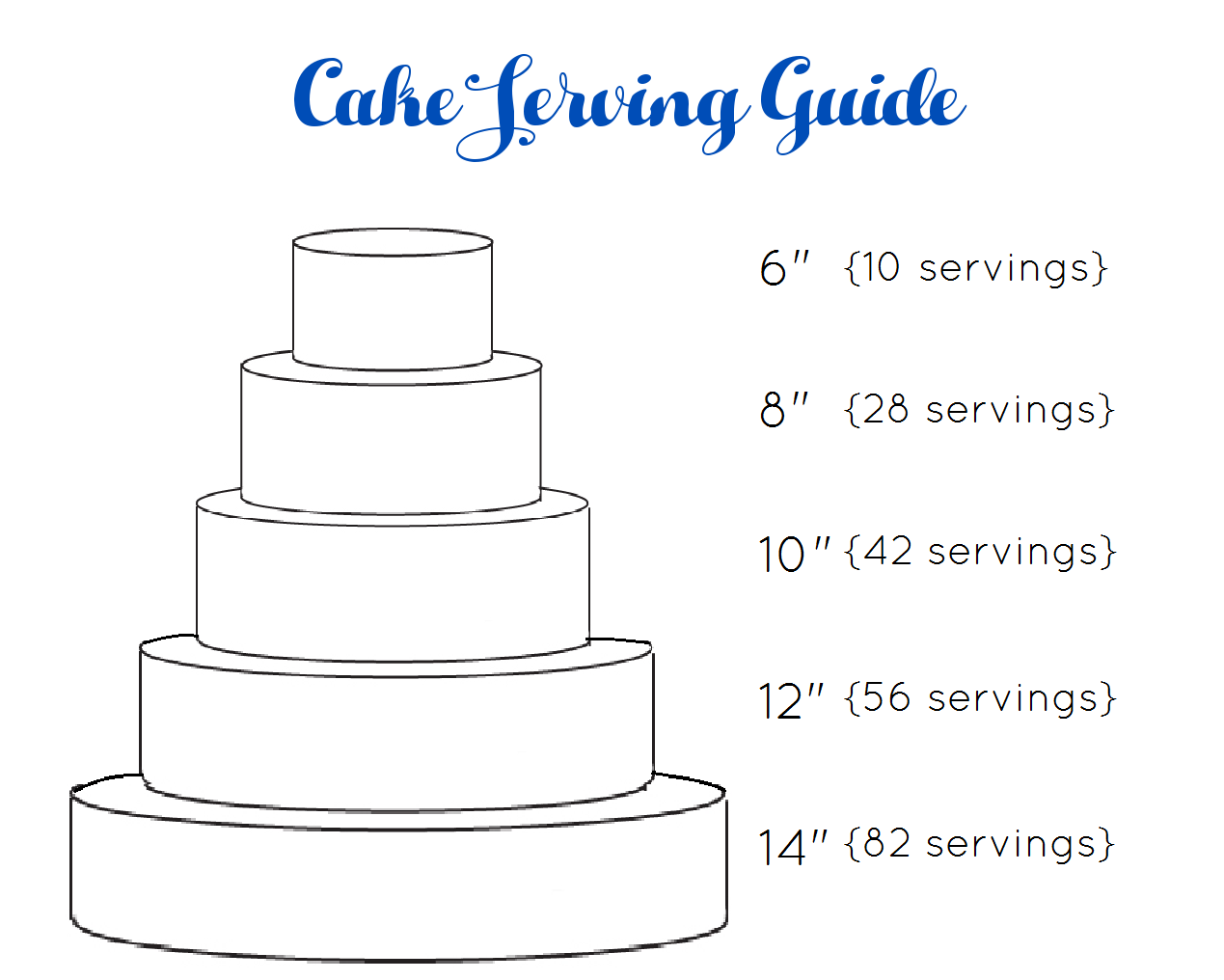 Very Simply, if you'd like a two tier cake and have about 30 guests to feed... the best choice would be a 6" and 8" two-tier cake. Pretty straight-forward right?
HOWEVER, if its an in-between e.g you want to serve 50 people at your wedding, decide if
1) whether everyone's going to have a slice (only for your close friends/ family?)
2) do you want to serve a small/ big slice
3) if you mind leftovers
Usually, I'll size down for my own parties/ events because I know not everyone would have a cake (especially if there's already buffet provided). Another suggestion is also to ask the bakery for in between sizes like a 7" + 9" which would fit 50 people perfectly!!

Generally, we design majority of our cakes with a 1" difference in circumference all round (6" + 8"). Sometimes, you can also ask for 7" + 10" cake which makes a difference of 1.5" all round... which no one can really tell. This will leave for space for design elements like buttercream flowers etc.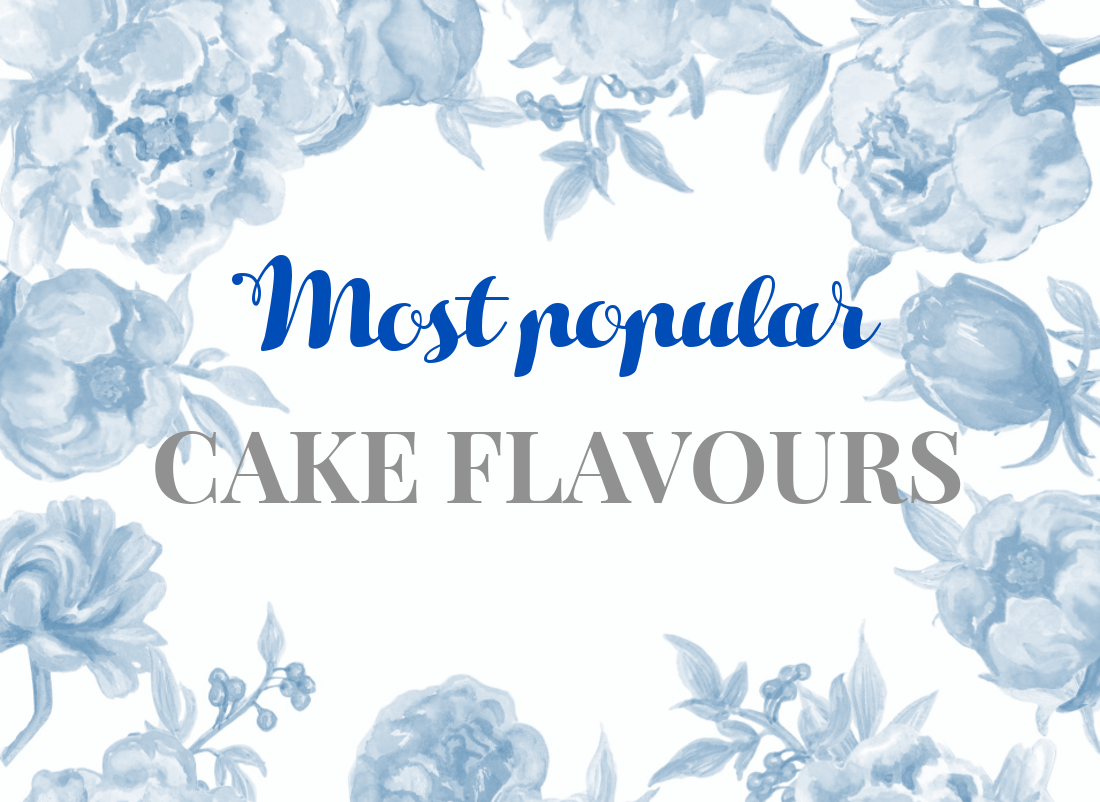 If you guys don't already know, we have some of the most popular flavours in town!!

Our ondeh ondeh cake has won Top 10 Hall of Fame Cakes in Singapore as judged by Simply Her Magazine Singapore in 2015. It has since lived up to its name being our BESTSELLER (both in classes and customised cakes for Weddings/ Birthdays/ Corporates)!! But we have not forgotten about quite a number of our customers who don't like coconut :P or prefer a less sweet cake. So, I've done up a chart based on our cake sales so far and give you a sneakpeak on the ratings of our cakes!

These cakes are judged based on the top three questions our customers ask while deciding... Is it sweet? Will the majority like it?

"Sweetness" is its sweetness level (keeping in mind all of our cakes have had its sugar level reduced to its maximum), "Uniqueness" is the availability of this particular cake flavour in the market and its level of acquired taste, "Overall" rounds up our Top Three most popular flavours from our records.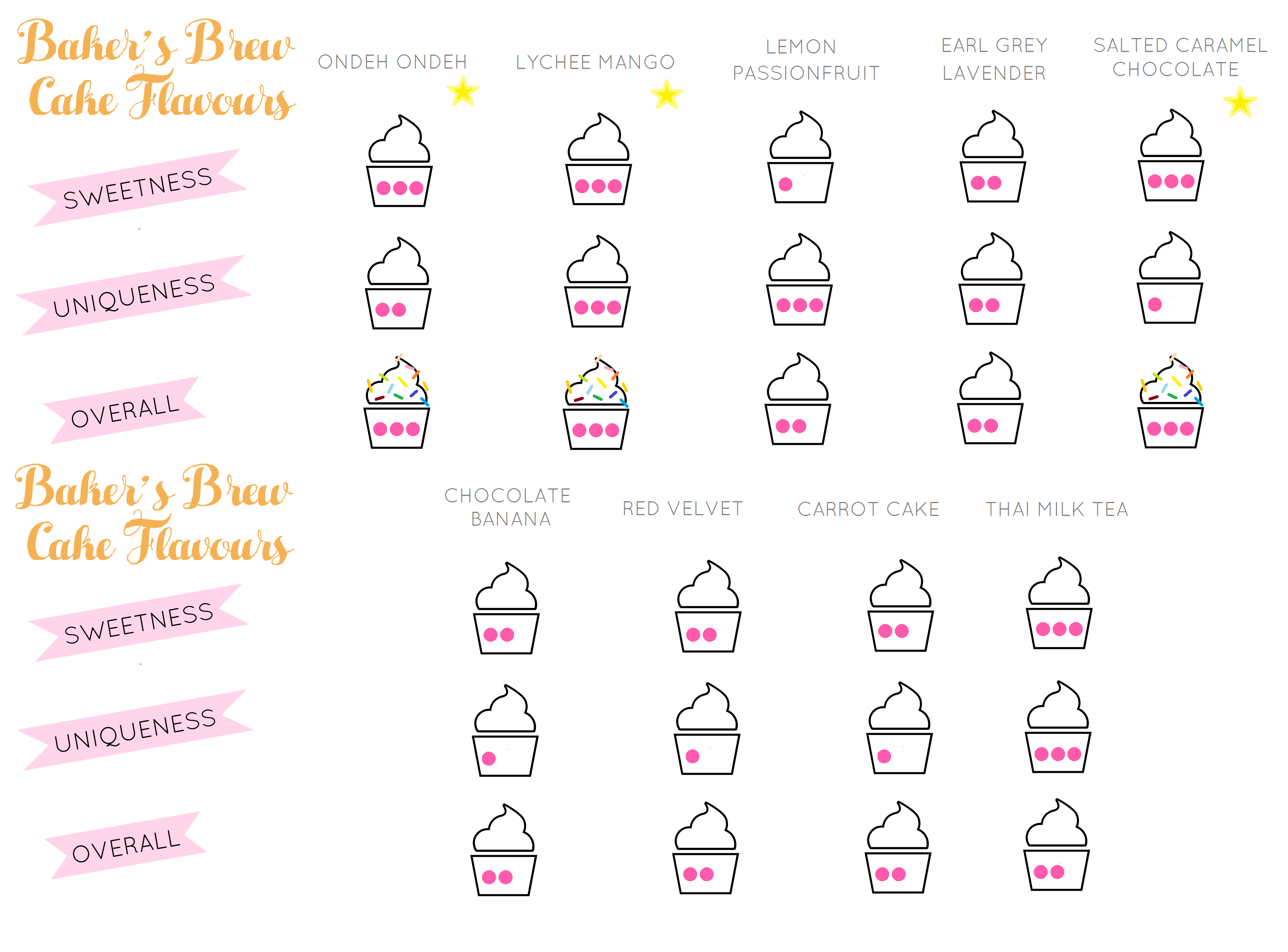 Now, how do you pick these flavours?

Do you want to be adventurous... going for a flavour not all may like but some may love (!!!), or would you want everyone to just 'like' your cake?

Well, my personal favourite has got to be lemon passionfruit because it's the only tangy cake of all our flavours. I LOVE LOVE LOVE passionfruit. I do know some that think it tastes weird :P So... do I go for it or not?

90% of the time our customers go for the safe choice. And our top three picks (LM, OO, SCC) are S A F E and super good!!!

Another choice that you have if you're going for a two-tier cake is go for BOTH the safe + not-so-safe choice. The best thing about getting a two-tier cake is that you get to choose two entirely different flavours... they don't have to compliment each other or whatsoever because it's ultimately two different cakes!!

SO MY SOLUTION TO MY SITUATION IS: 6" lemon passionfruit (so I get to have my favourite cake?!) + 8" salted caramel chocolate (so everyone will love their cake slice too!)
-
Hope this enlightens you a little. You have got to try our cakes though, to be the judge yourself!

Till the next time :)
Posted in