Hello Baker's Brewonkers,

Time for some new classes in the month of June. It's mid-year and I believe many of you have came for quite a number of classes and you're ready to try something different from our usuals! These are some of the NEW classes we're bringing to you this month... quickly book before slots are all taken up again :)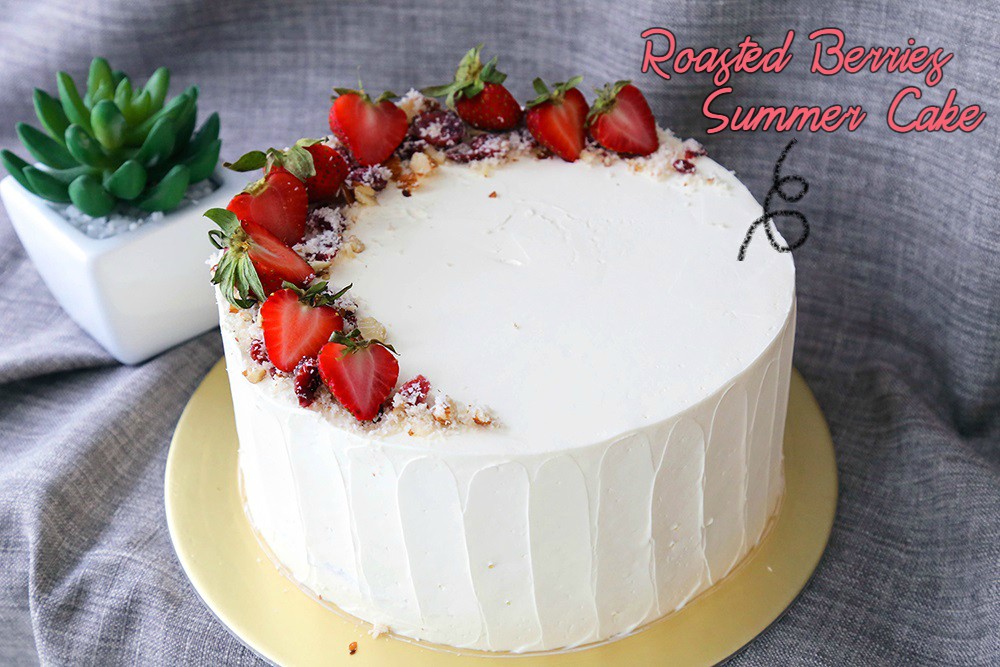 Roasted Berries Summer Cake was one of our chosen flavours for our exclusive Mother's Day cake. It's so good that we've decided to bring it in for a class. Summer's all year round in Singapore anyway... and being a fruit fanatic, I'm all for this cake. Think maple... strawberries... blueberries, this light and fluffy sponge cake will be soaked in maple syrup once they're just out of the oven!! This allows the layers to be completely infused in sweetness with chunks of fresh fruit pieces all around the cake.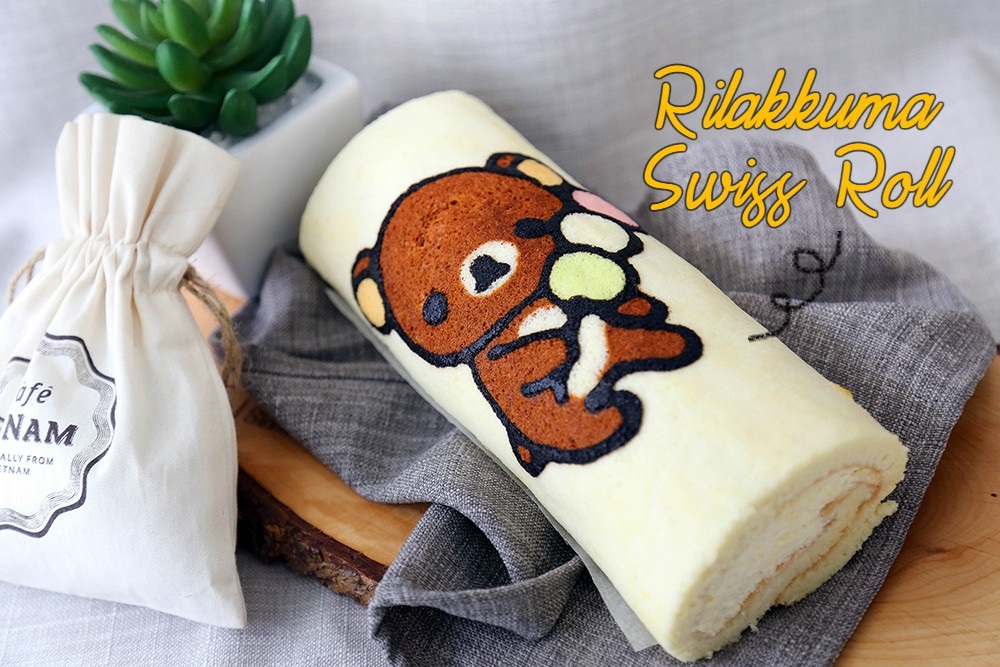 Swiss Roll classes has always been one of the popular choices amongst those who aren't into buttercream covered cakes! Why go for an Ol' plain swiss roll when you can get all creative with cute patterns on top of this cylindrical goodness?! Especially for Rilakkuma fans, but if you're not one... it's okay. Our instructor Sherry will guide you on the tips and tricks of transferring your patterns perfectly.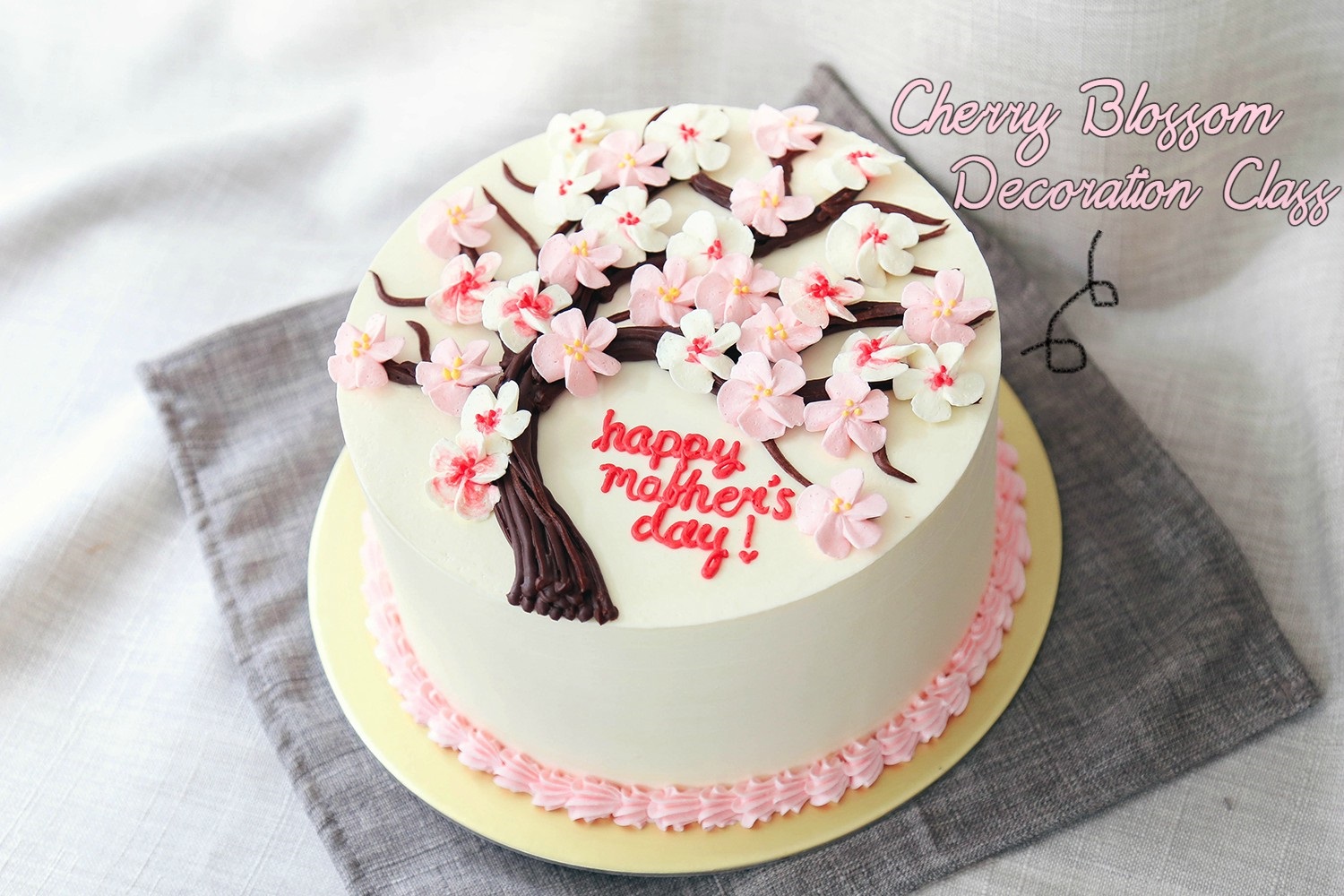 And of course, how can we forget those who are a little more ambitious and confident of learning decoration techniques! This is highly recommended for those who have already learnt basic frosting techniques as this cake will largely focus on decoration. Join Heidi for an afternoon of fun making your own buttercream cherry blossoms!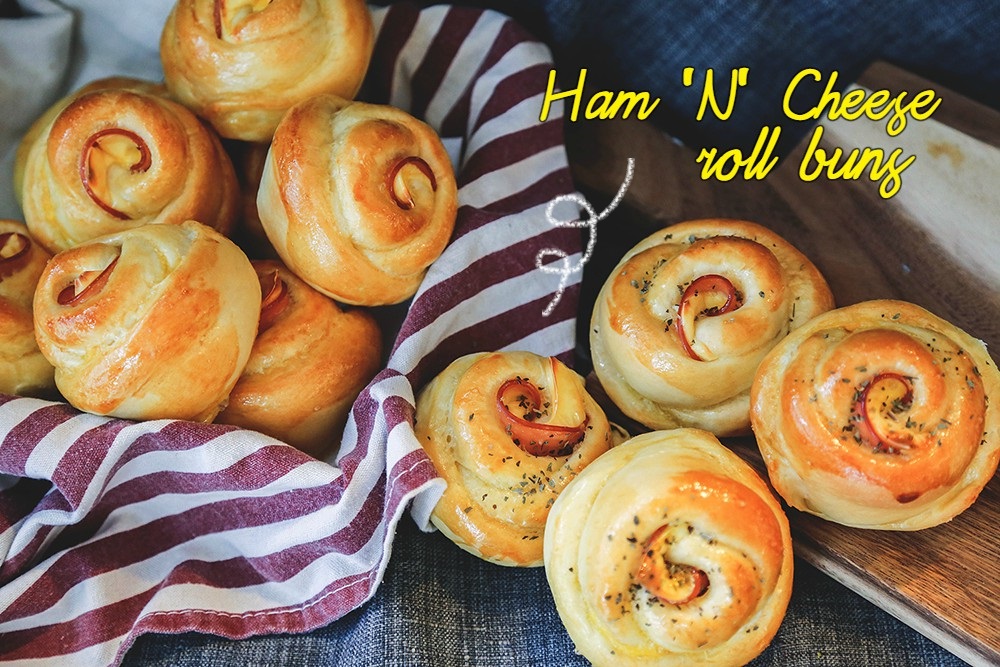 Our matcha totoro buns have been fully booked the past months, we think you guys love bread classes so we're bringing in our next favourite! I don't know of anyone that doesn't love ham and cheese, it's the classic sandwich combination for both the young and old. These buns are especially soft, I'm not kidding!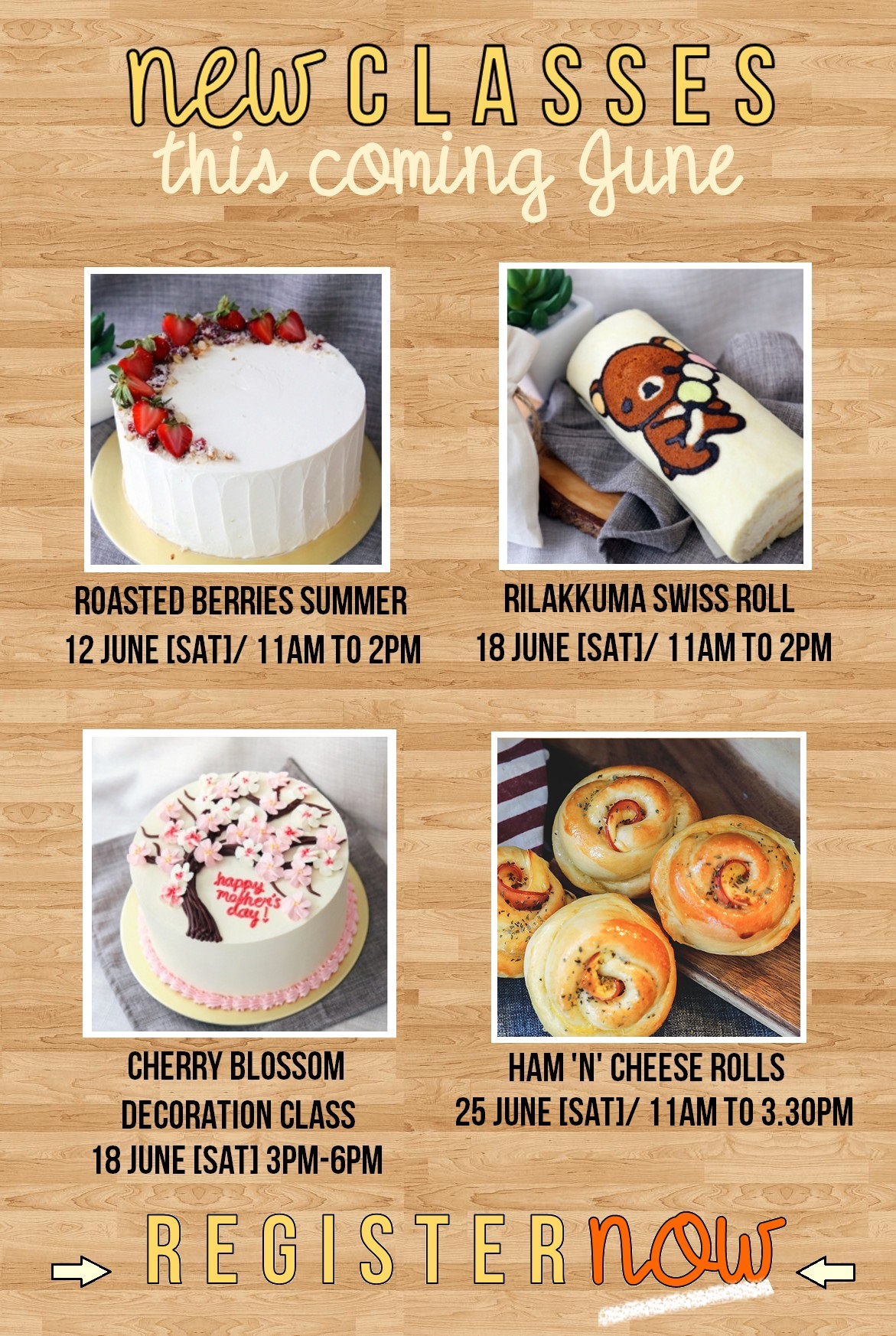 Click HERE to register before all slots are taken up! See you in class!
Posted in