Besides being bakers and instructors at the studio, our team also became a bunch of florists over the weekends!
We have been receiving quite a number of cake orders requesting for fresh flowers. Before we embarked on designing and making the cakes, we had a little lesson on the types of flowers and some flower-arranging secrets by our talented baking artists who knows quite a handful about these beauties. Always being in awe with the unrestraining beauty of flowers, we could not wait to handpick them uniquely tailored to each order. From roses, to eustomas, to babybreaths... it was truly an eye-opening experience to watch how different flowers could give off a different overall feel to the cakes.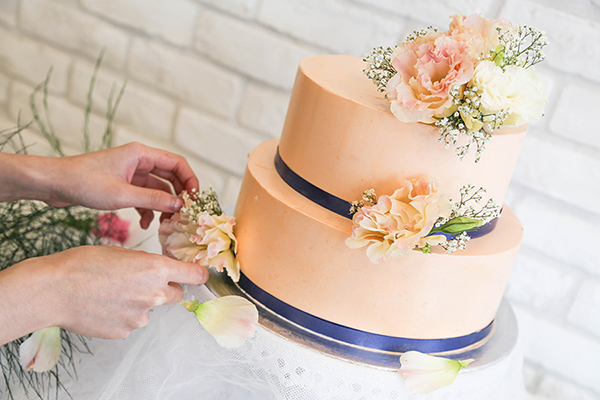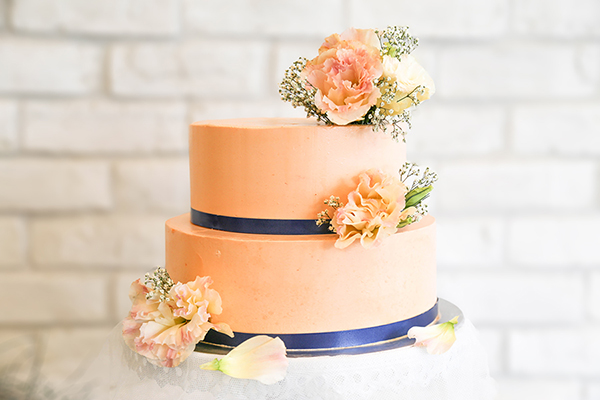 (Top Tier: Chocolate Salted Caramel; Bottom Tier: Earl Grey Honey Lemon)
Thank you Gwen for choosing BBS to design and make your friend's 21st birthday cake.
Gwen wanted a blush and navy blue palette cake with fresh flowers, specifically requesting for baby breaths. Considering how baby breaths and the colour 'blush' (which is a mixture of pink and peach) gave a soft, feminine feel, we wanted to keep the simplicity of the cake. By finishing it off with a navy blue ribbon, the stark contrast instantly adds onto its beauty. As for the choice of flowers, the team decided to go with Eustomas, coincidentally, in a colour called 'Blush'. Each frilly petal of the Eustomas had a colour gradient from white to baby pink, there was no other flower more suitable for this cake! We love adventurous colour combinations... blush and navy blue is definitely a winner.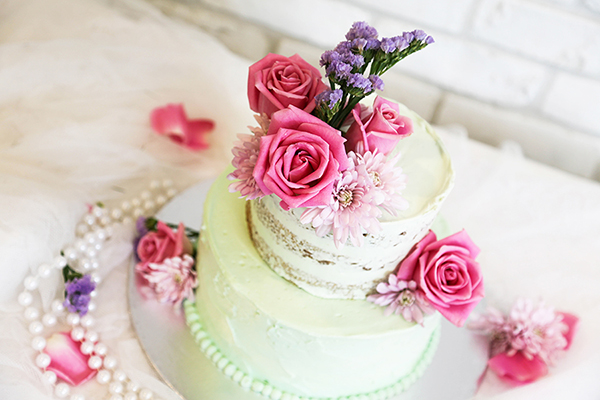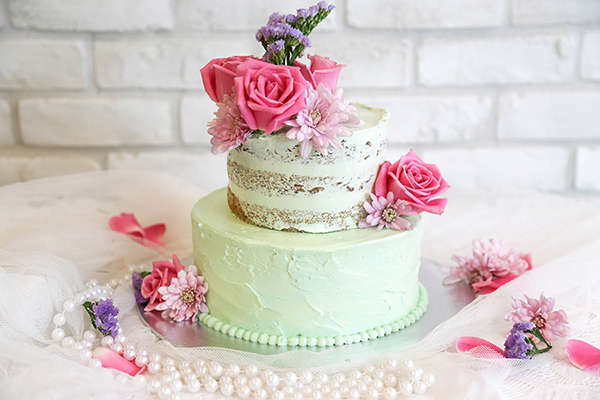 (Top tier: Earl Grey Lavender; Bottom Tier: Red Velvet Cream Cheese)
Thank You Sarah for choosing BBS to design your 21st cake too!
Sarah requested for a vintage, rustic mint two-tier cake decorated with fresh flowers. We especially love how many colours there are on this cake yet they are extremely complimentary. One look at the cake and you know that the birthday girl's one fun and adventurous lady. The flowers chosen for this cake are Roses, Chrysanthemums and Statice. We always love how this cake looks so effortlessly yet meticulously designed. It was definitely a challenge arranging the flowers in a way that could invite a closer look and reward the viewer with varied textures, patterns and colours. Every unique colour combination request we receive definitely opens our eyes to see the wonders of colour combination.
We were so glad to hear that both of these beauties' owners and their guests loved the cake, in and out! Here at BBS, we promise to give you nothing but the best and it is definitely rewarding to know that our effort has paid off ;)!
Till our next customised cake adventure... *the team that makes magic in the kitchen*
Posted in