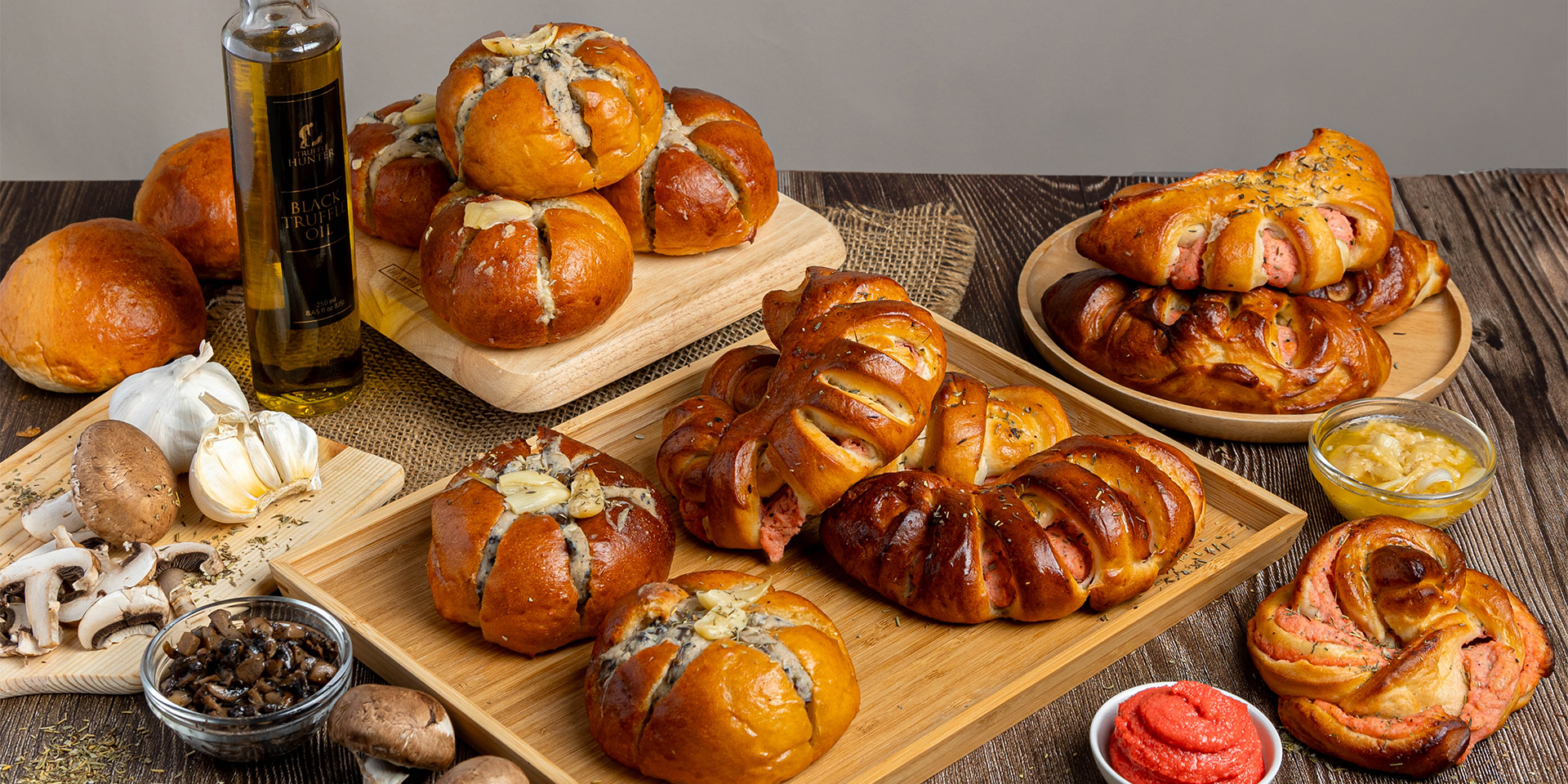 Umami Bliss Breads
Discover the art of breadmaking with 'Umami Bliss Bread.' In this workshop, students will learn to create irresistibly soft bread filled with two delicious options: Mushroom Béchamel with garlic dip, with a hint of truffle oil and Mentaiko Béchamel with garlic.
On top of that, we will also be exploring the basics of crafting these flavorful béchamel sauces and introduce various bread-shaping techniques. Join us for a fun and educational culinary journey!
About the Class
In this class, you will learn:
How to make a tangzhong base for your bread dough.
How to make your own Béchamel sauce (white sauce) & incorporate different flavour to a savoury base.
How to shape the bread dough into a classic round form that is filled with mushroom filling and wool yarn design with mentaiko filling.
Assembly and tips on proofing and baking.
Details:
Duration: 3.5 Hours.
Type: Full Hands-on.
Recommended age: 16 Years Old and Above.
Equipment, ingredients and packaging will all be provided.
Each student will go home with 4 pieces of mentaiko and 4 pieces of mushroom.
*Students will work INDIVIDUALLY to prepare and make their bread, and to cook their Béchamel sauce.