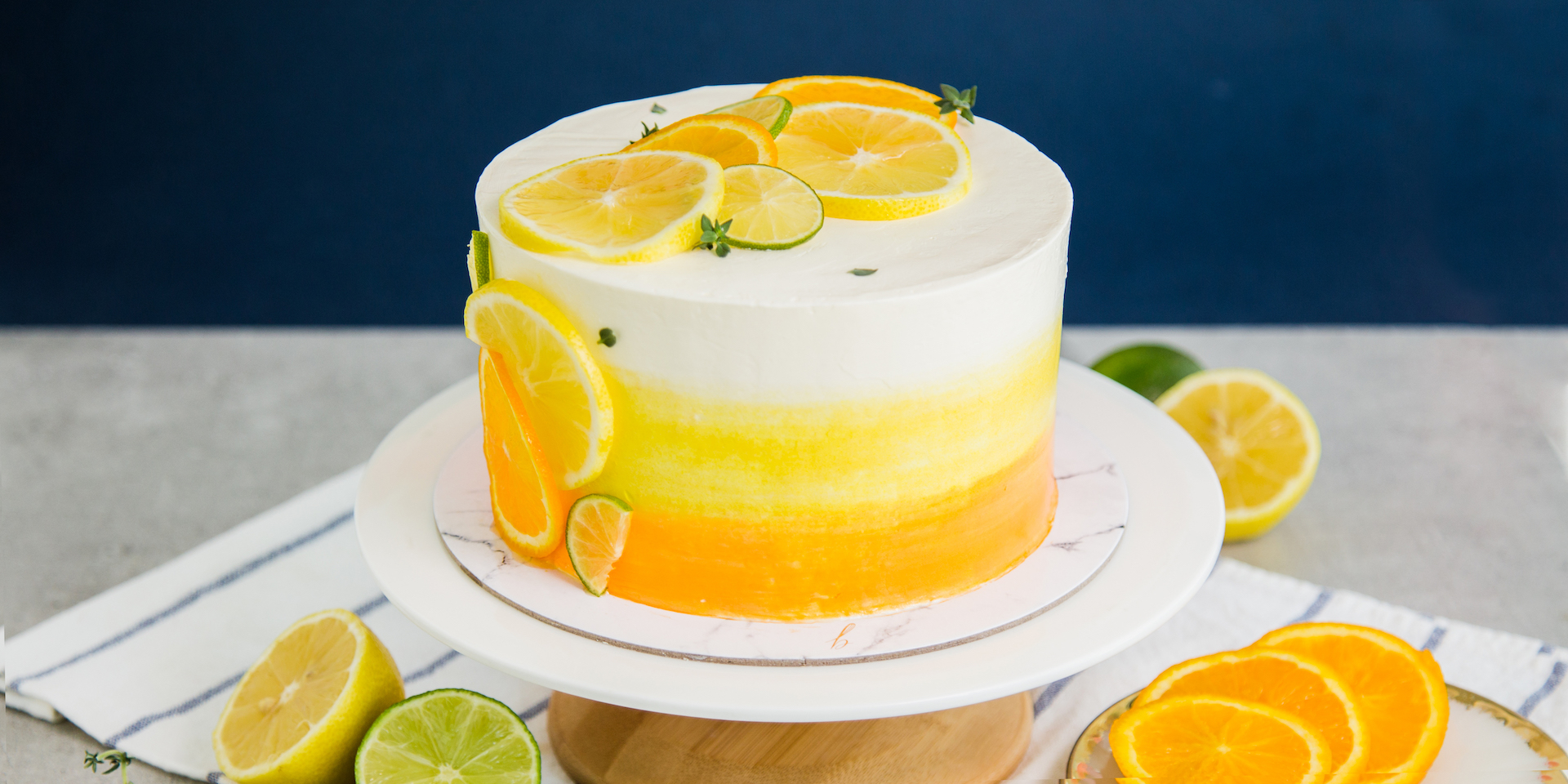 Triple Citrus Cake
Whet your appetite with this piquant, sweet and refreshing citrus cake made with three citrus fruits; lemon, orange and lime! In this class, you will learn to make a moist citrusy cake with orange blossom water, tangy lemon pastry cream, aromatic thyme and almond streusel, and finish off with a refreshing and tart lime buttercream frosting.
About the Course
In this course, you will learn:
How to prepare a soft moist orange cake
How to prepare lemon pastry cream (Demo Only)
How to prepare lime and thyme almond streusel (Demo Only)
How to prepare lime buttercream
How to frost and decorate your cake with buttercream and fruit slices
Details:
Duration: 3.5 Hours
Type: Full Hands-on
Recommended age: 16 Years Old and Above
Equipment, ingredients and packaging will all be provided
*Students will work in PAIRS for every component, but will frost and decorate their own 6" cake INDIVIDUALLY.