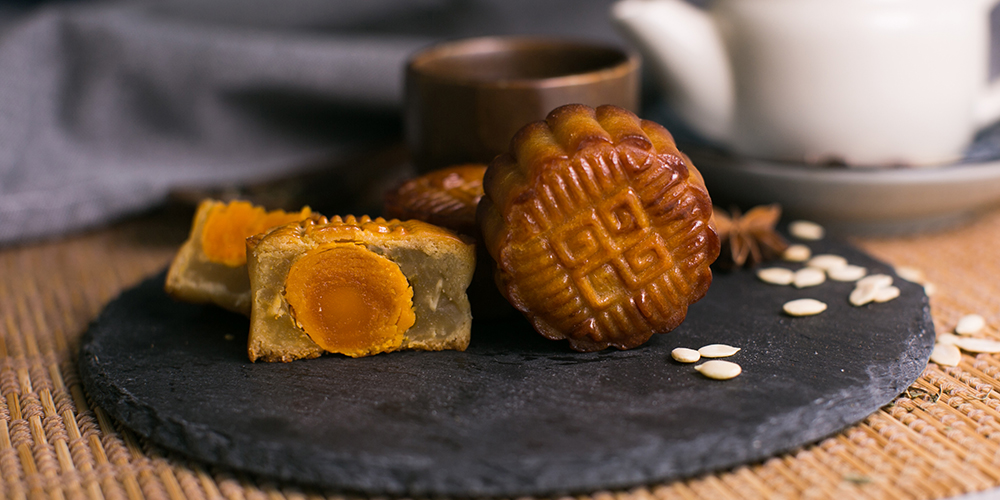 Traditional Baked Mooncake (With Salted Egg Yolk)
With all the spotlight on modern and innovative flavored snowskin or ice-cream mooncakes, we tend to lose sight of our roots. In this course, let us go back in time and learn how to make traditional baked mooncakes with a salted egg yolk center. You will find that a lot of time and patience is required for these mooncakes as compared to the popular snowskin mooncakes but trust us, it will be all worth it!
About the Course
In this course, you will learn:
How to prepare a spiced mooncake syrup
How to make the mooncake skin from scratch
How to treat and prepare the whole salted egg yolk
How to mould the traditional mooncakes
Baking and storing tips
*Store-bought lotus paste will be used
Class Duration: 3 hours
Class Type: Hands-on
Quantity: 6-8 Mooncakes (4.5cm diameter, 3cm height)
Recommended age: 16 Years Old and Above
Equipment, ingredients and packaging will all be provided
Do note that preparation and mixing of ingredients will be done in pairs while assembly of the mooncakes will be individual work.