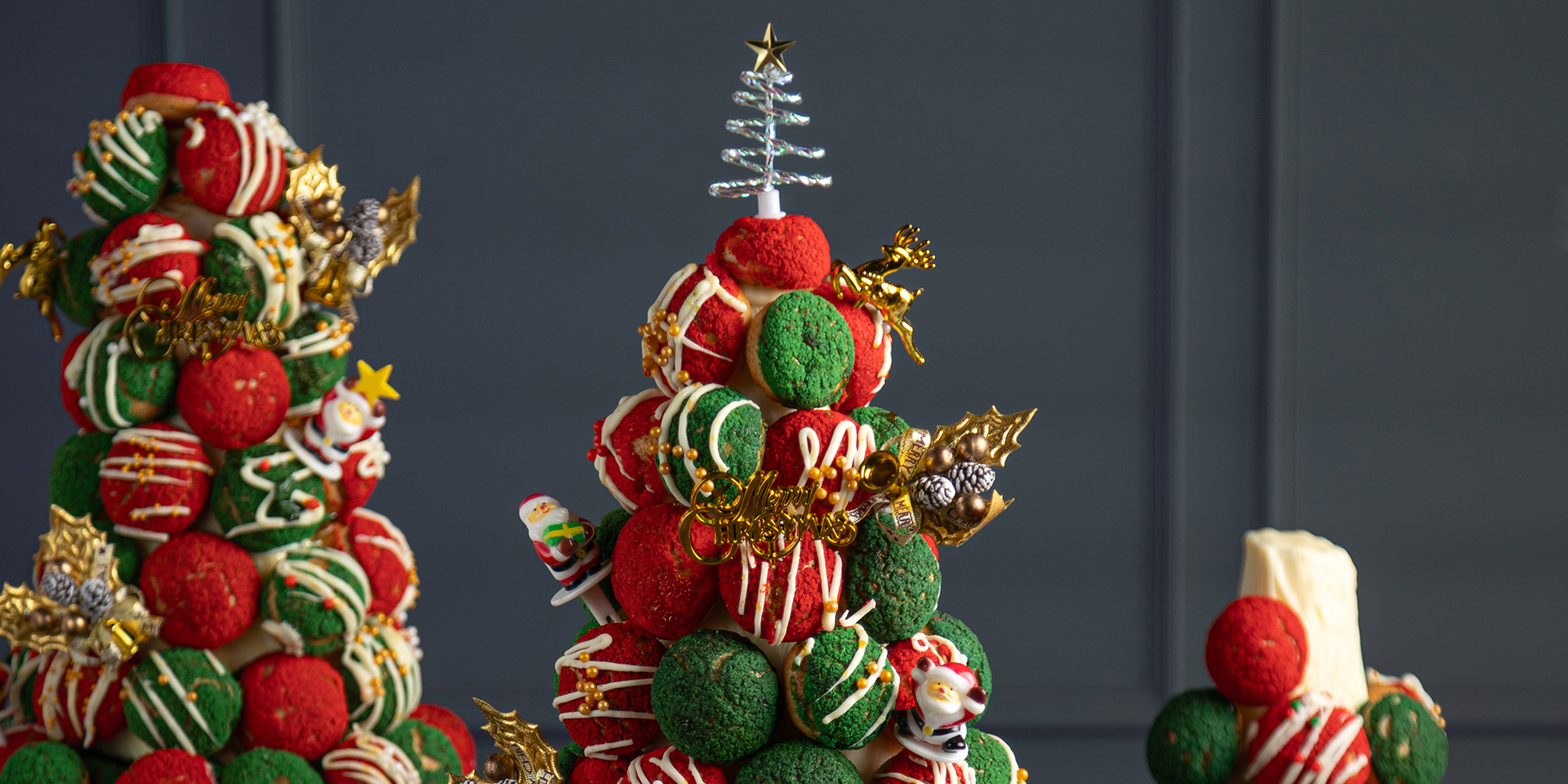 Tower of Joy : Crafting a Croquembouche
Prepare to embark on a thrilling journey that will light up your holiday season! In our exclusive Croquembouche tower-making class, you'll transform your dreams into delicious reality by crafting your very own edible Christmas tree.
Get ready to explore the enchanting world of choux pastry, where you'll master the art of creating delicate, golden puffs that are both crispy and fluffy. But that's just the beginning! We'll elevate your taste buds with not one, but two tantalizing fillings: the Honey Cranberry Mascarpone and the Spiced Apple Caramel.
About the Class
In this class, you will learn:
How to make choux dough and pipe.
How to make craqueline (Demo)
How to cook spice apple caramel (Demo)
How to make Honey mascarpone filling.
How to fill the puff and decorate the puff
How to assemble the croquembouche tower.
Details:
Duration: 4 Hours.
Type: Full Hands-on.
Recommended age: 16 Years Old and Above.
Equipment, ingredients, and packaging will all be provided.
Each student will go home with a 30cm croquembouche tower (approximately 42-48 choux)
*Students will work INDIVIDUALLY to prepare and make their croquembouche tower.