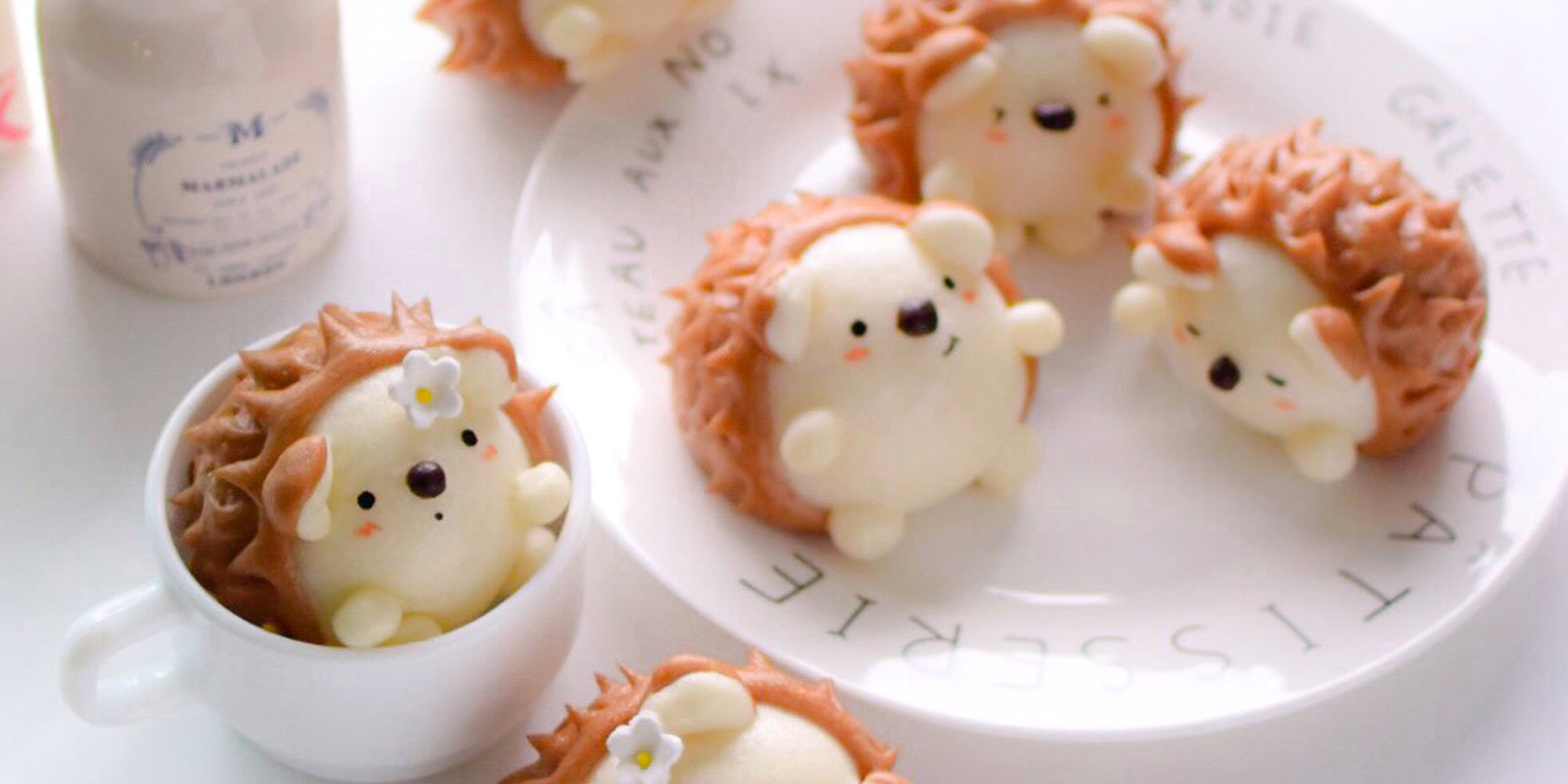 Steamed Hedgehog Bao
Come join our very own local award winning bento artist, cookbook author and blogger, Shirley from Little Miss Bento, for a kawaii-filled baking and full hands-on session to make your very own steamed baos (buns) in the form of a cute little hedgehog! These adorable hedgehogs are filled with delicious lotus paste and sculpted from scratch. Shirley will be imparting all her tips and tricks on how to achieve her signature character steam baos. Don't miss out on this opportunity!
About the Course
By attending this course, you will learn the following:
How to prepare Shirley's own steamed bun recipe
How to knead and shape the dough
How to colour the dough
Various tips and techniques on proofing and handling the dough
Shaping of the hedgehogs
Tips on steaming buns
Decoration of buns with edible food pens
Each participant will receive a certificate signed by Shirley herself at the end of the workshop.
Bring home 6 single serving Steamed Hedgehog Baos specially made by yourself!
(Students will work in pairs to prepare the initial dough but will knead and sculpt their own hedgehogs individually)
Class Duration: 4 hours
Class Type: Hands on