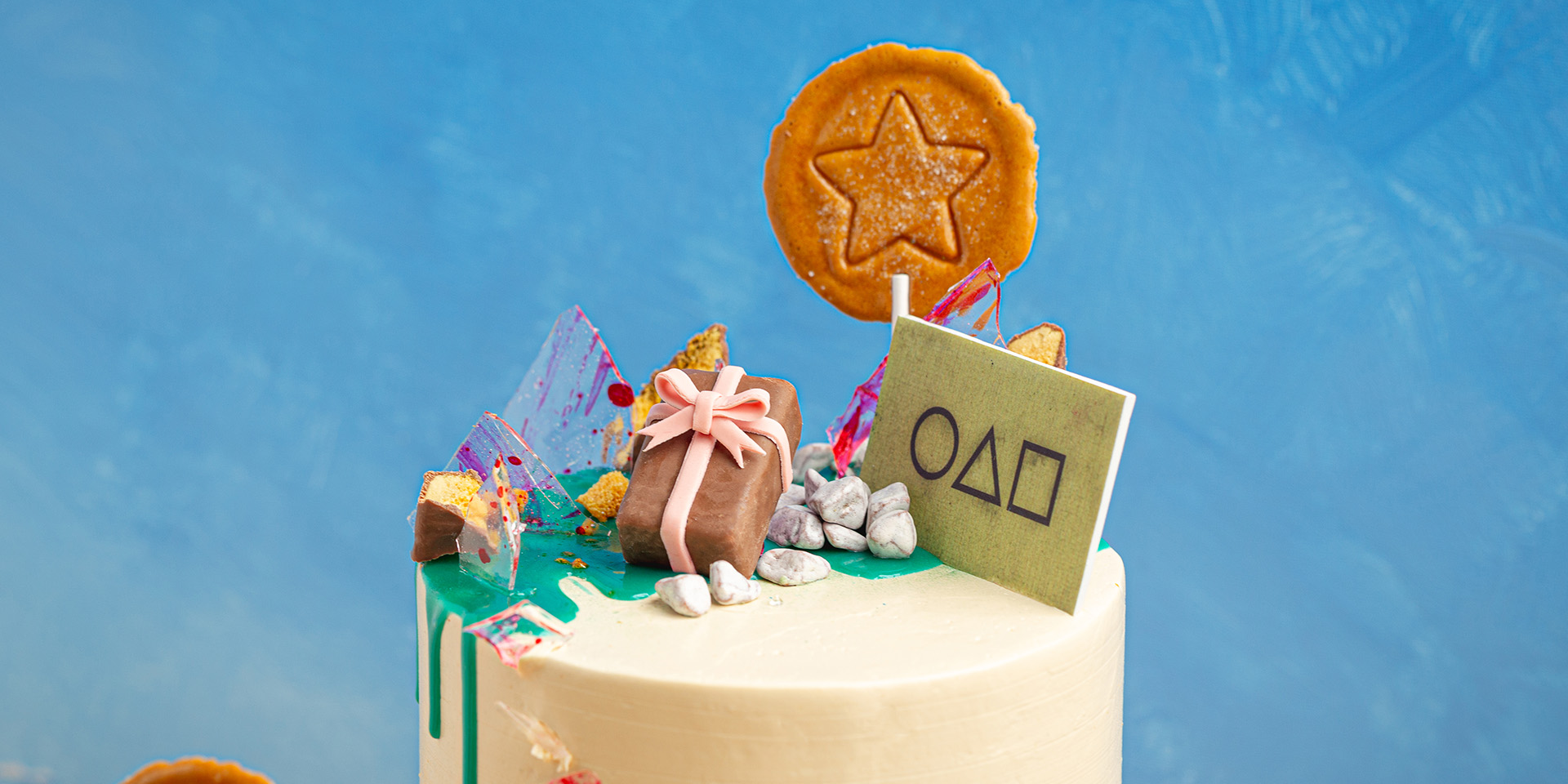 Squid Game Cake (Limited Edition)
For a limited time, you have been invited to participate in this exclusive class only at Baker's Brew! Inspired by the Netflix show that has taken the world by storm, we present to you our rendition of this chilling game in cake form. Not only will you learn to handcraft a decadent Salted Caramel cake, you also get to take a crack at the famous Dalgona game that you hand-make yourself! How many references can you name on this cake? Join us in class to reveal the answer!


About the Class
In this class, you will learn:
How to make a Charcoal Chocolate Sponge

How to make a Salted Caramel Buttercream

How to make Dalgona from scratch

How to frost a Buttercream cake

How to decorate a cake effectively with multiple components

Demonstration of salted caramel sauce

Demonstration of Isomalt glass shards
Details:
Duration: 3.5 Hours.

Type: Full Hands-on.

Recommended age: 16 Years Old and Above.

Equipment, ingredients and packaging will all be provided.

Students will each get ONE 6" Squid Game cake


*Students will work INDIVIDUALLY to bake, assemble, frost the cake, and make Dalgona candy.