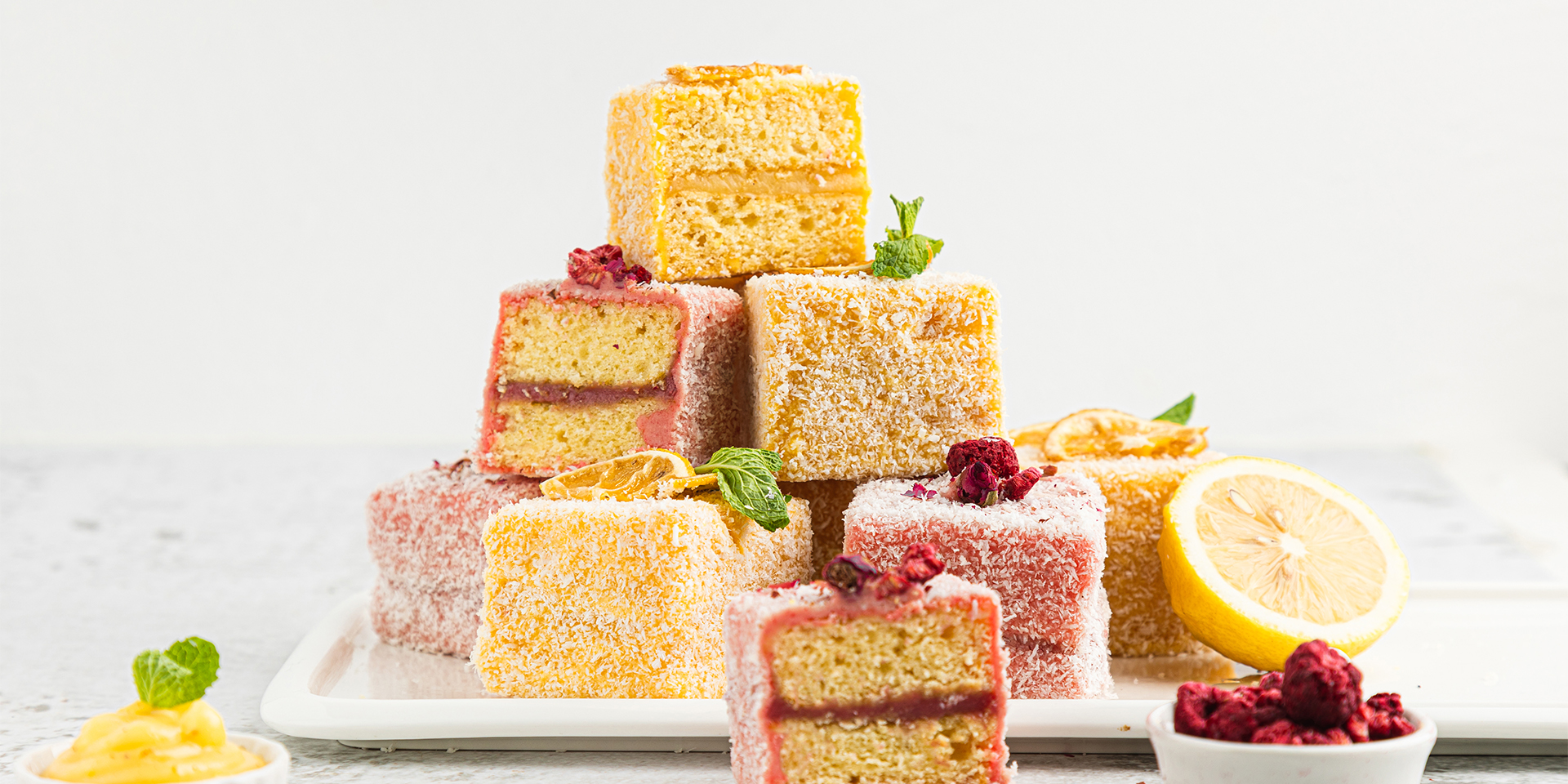 Raspberry Rose & Lemon Lamingtons
An Australian favorite dessert originating from Queensland in the 1900s, we took a unique spin on the classic Lamington and made it more fun with vibrant flavors and colors! With smooth white chocolate and desiccated coconut coating, fluffy butter cake sponges and tangy raspberry and lemon curd centers, these cubes of pink and yellow are an absolute joy to eat!


About the Class
In this class, you will learn:
How to make a fluffy coconut butter cake
How to make a raspberry and a lemon curd (demo)
How to prepare a flavored white chocolate dip for coating the lamingtons
How to assemble lamington squares with fillings.
How to make dehydrated sugared fresh lemon slices. (demo)
Details:
Duration: 3.5 Hours.
Type: Full Hands-on.
Recommended age: 16 Years Old and Above.
Equipment, ingredients and packaging will all be provided.
Each student will go home with eight 2" square cakes
*Students will work in PAIRS to prepare the cake batter and white chocolate dip but assemble and decorate their own cakes INDIVIDUALLY.