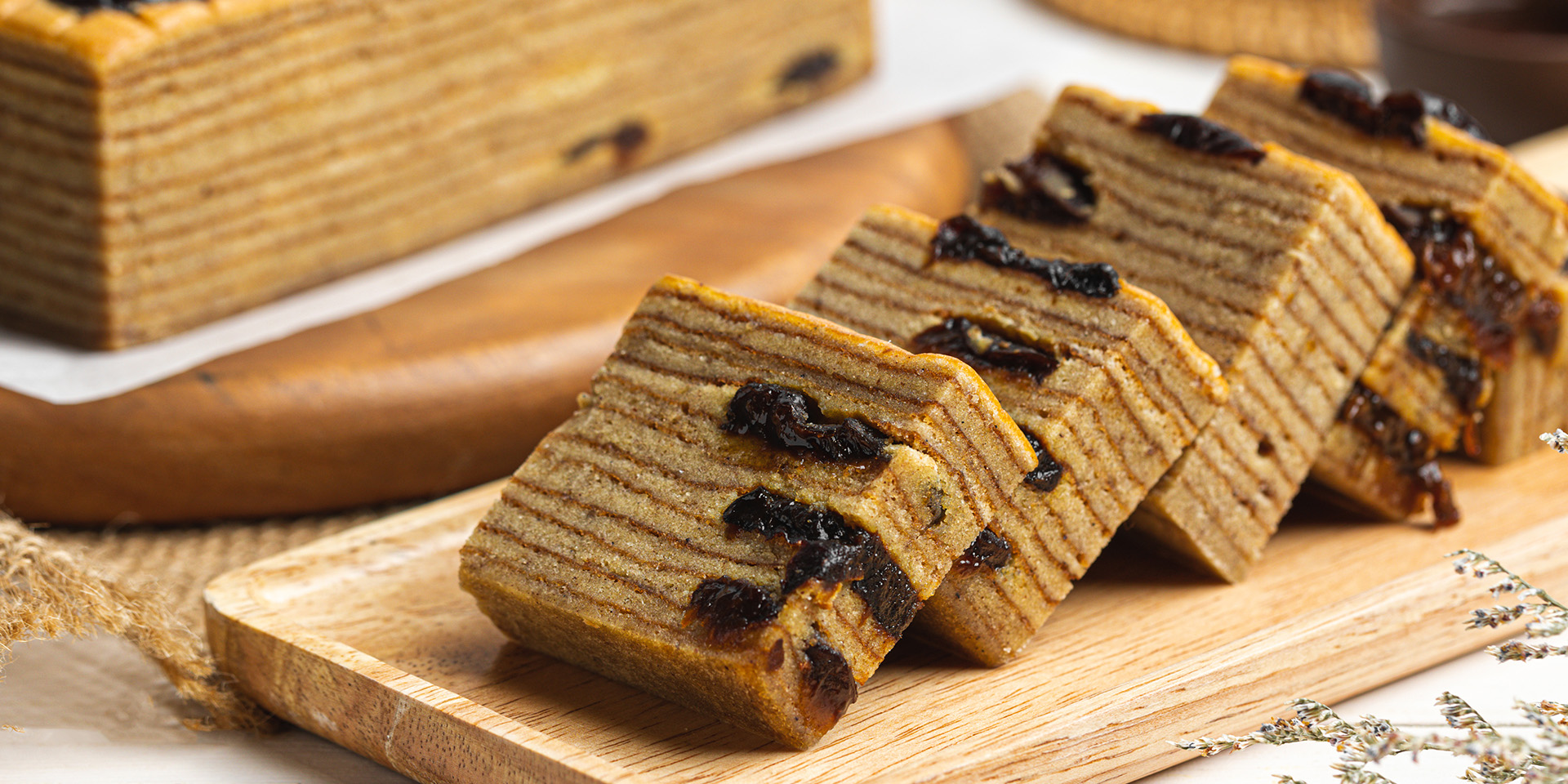 Prune Kuih Lapis Legit
Kueh Lapis is a must for every Chinese New Year celebration! This year, we bring you Prune Kueh Lapis made with the famous Wijsman Dutch Butter! This cake is made by grilling the spiced batter layer by layer to produce that signature striped effect and toasty brown crust. Baking and layering lapis legit cake is the main bulk of the work but trust us when we say all the work to make this cake is worth the effort!
About the Course
In this course, you will learn:
How to mix and prepare your batter
How to achieve consistent and even layers
How to control the oven to bake your Kueh Lapis
How to decorate your Kueh Lapis with prunes
Details:
Duration: 3.5 Hours
Type: Full Hands-on
Recommended age: 16 Years Old and Above
Equipment, ingredients, and packaging will all be provided
*Students will work PAIRS to prepare their batter and will get to bring home a 6" Kueh Lapis each.