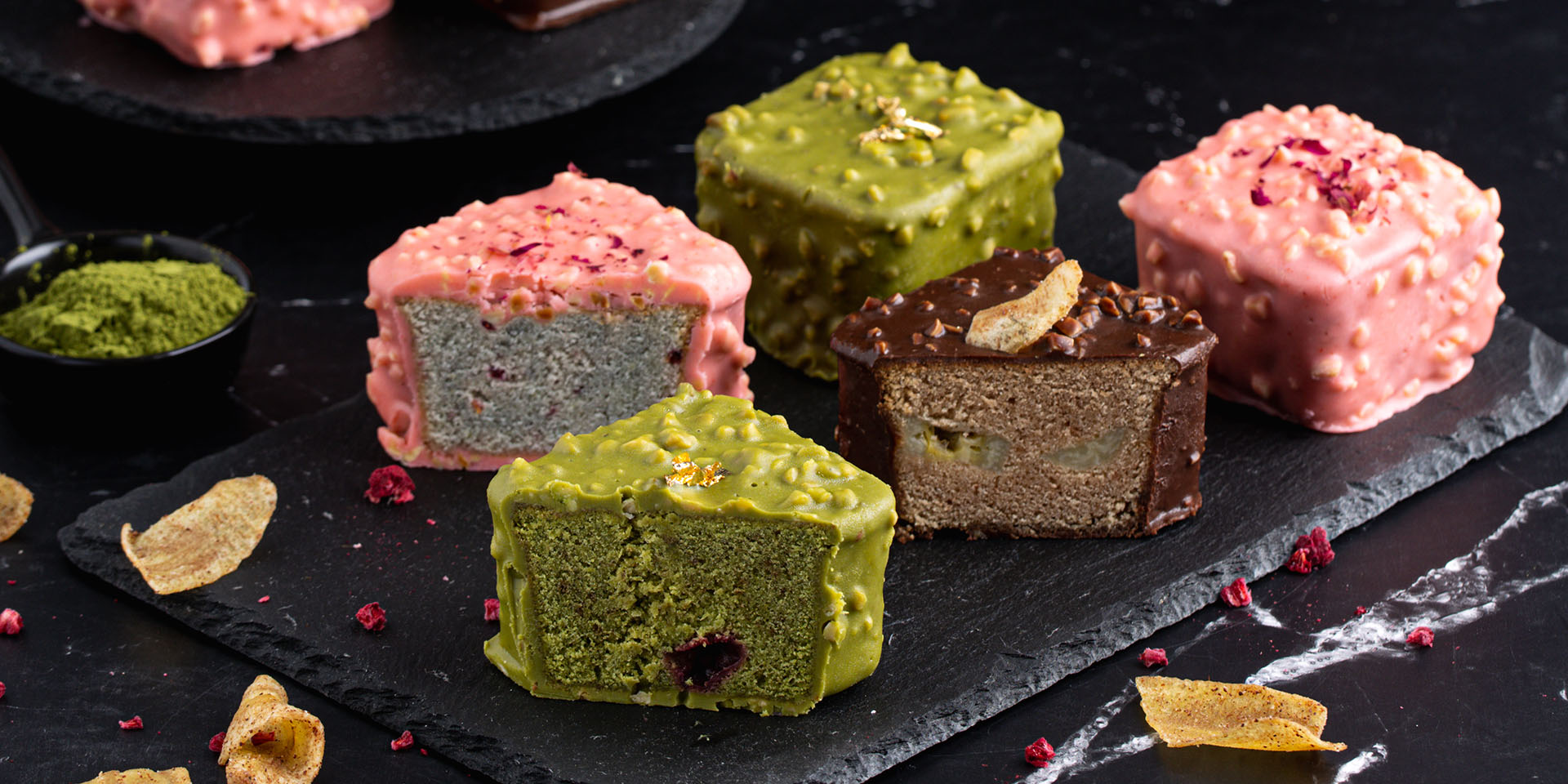 Petit Four Cubes (3 Flavours)
Petit Fours are versatile desserts that are delightfully served alongside a nice afternoon tea. In this class, we will teach you three different flavours of this French dessert, namely: Matcha Cherry, Raspberry Rose & Cinnamon Banana. You will also be learning the technique of achieving the "magnum ice cream" nut chocolate coating which will elevate the design of your dessert to impress your family and friends.
About the Class
In this class, you will learn:
How to bake cube cakes in three different flavors
How to make three different kinds of chocolate coating to achieve a "magnum ice cream" effect
Tips and tricks on how to glaze your cakes
Details:
Duration: 3.5 Hours.
Type: Full Hands-on.
Recommended age: 16 Years Old and Above.
Equipment, ingredients and packaging will all be provided.
Students will each get A Box Of 9 (3 flavors each)
*Students will work in PAIRS to prepare the Mini Loaf and chocolate coating but INDIVIDUALLY coat and decorate their own cakes.