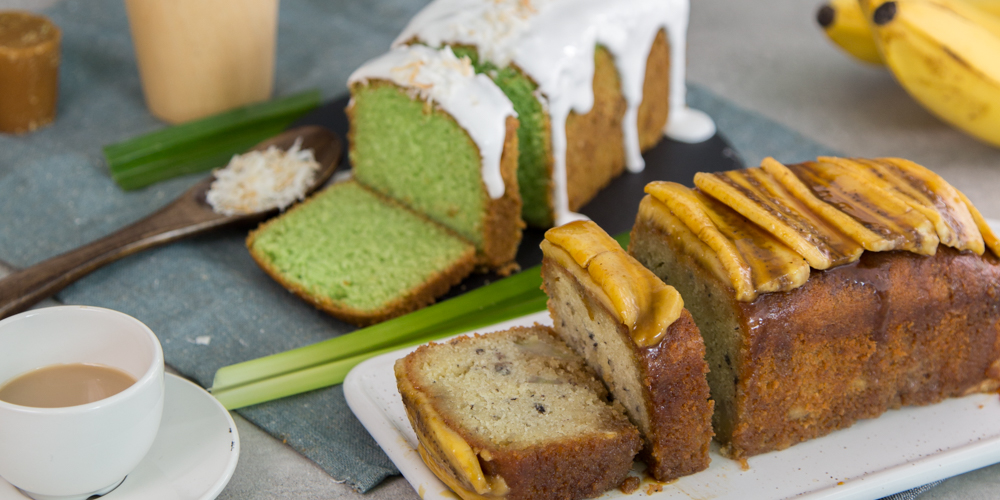 Pandan & Banana Sugee
The Sugee cake is a celebration of Eurasians in both Singapore and Malaysia. Made using Semolina flour, our Pandan and Banana Sugee Cake encapsulates both the crunchiness of Semolina and the moistness of a loaf cake! In this class, learn how to make Baker's Brew's famous Pandan and Banana Sugee Loaf. You will then learn how to decorate your Pandan Sugee with cream cheese icing and your Banana Sugee with maple syrup banana slices.
About the Course
In this course, you will learn:
How to prepare a Pandan Sugee
How to prepare a Banana Sugee
How to prepare a cream cheese frosting
Decorate with toasted shredded coconut and sliced bananas
Details:
Duration: 3 Hours
Type: Full Hands-on
Recommended age: 16 Years Old and Above
Equipment, ingredients and packaging will all be provided
Each student will bring home

four 6" Pandan and Banana Sugees (Two of each type)
*Students will work in PAIRS to bake the components but will decorate their own 6" Pandan and Banana Sugees INDIVIDUALLY.