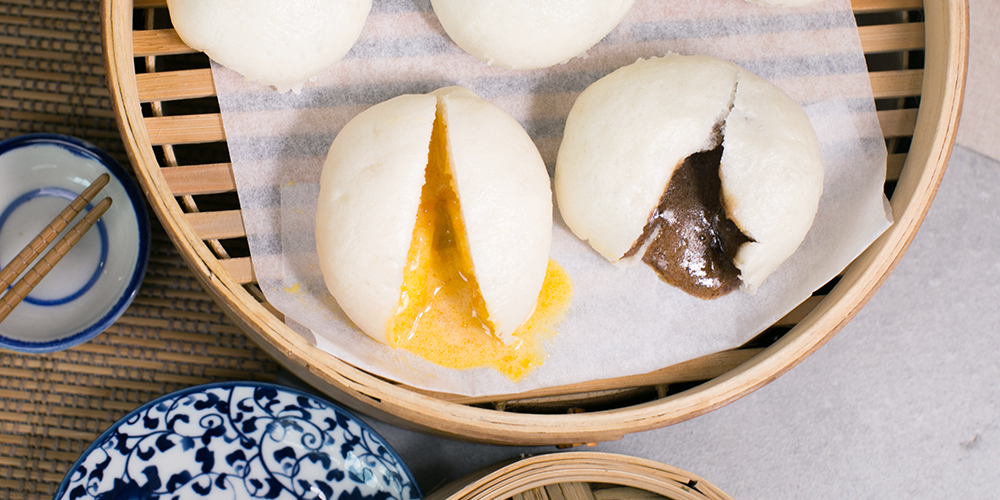 Liu Sha Bao (Salted Egg Custard)
Head to any Dim Sum restaurants and you will be able to find this on the menu. In this class, you will be replicating the popular Liu Sha Bao. This bao has a smooth and flavorful homemade salted egg custard encased in a soft and fluffy white bun! Learn how to make 2 variations: The famed Salted Egg Custard Liu Sha, and a Bakers Brew Studio Version; a Dark Chocolate Salted Egg Bun.
Come join us for a full hands-on class and bring home 2 variations of Molten Liu Sha Baos to impress your friends and family!
About the Course
In this course, you will learn:
How to prepare a Whipped Salted Egg Custard
How to prepare a chocolate version of the Salted Egg Custard
How to make a Chinese bao recipe and get tips on proofing
How to achieve Molten custard effect
How to fill and wrap a bao
Class Duration: 3 hours
Class Type: Hands-on
Quantity: Total of 6-8 Standard sized Baos
Recommended age: 16 Years Old and Above
Equipment, ingredients and packaging will all be provided
Do note that preparation and mixing of ingredients will be done in pairs while assembly of the Liu Sha Baos will be individual work.