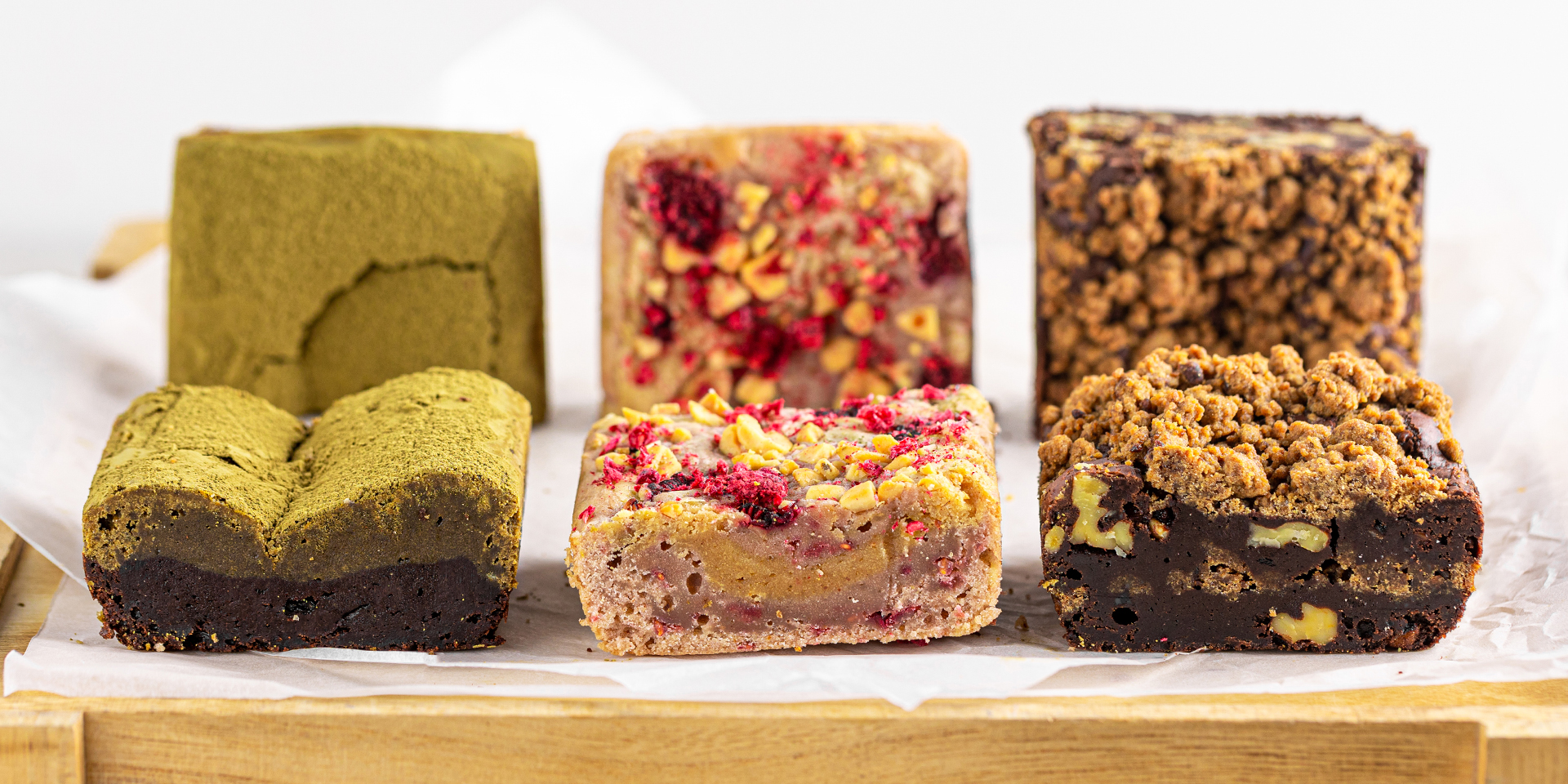 Letterbox Brownie Assortment
Make not one, not two but THREE brownie flavours with our letterbox brownie assortment! Featuring a fruity kid-favorite Peanut Butter & Raspberry blondie, a deep nutty Hojicha Dark Chocolate brownie, and the perfect tea-time complement Coffee Crumble Walnut brownie. With three unique and distinct flavours, you can be sure this box of brownies will more than satisfy your chocolate cravings any time they hit!


About the Class
In this class, you will learn:
How to make browned butter (for the blondies).
How to flavour brownies with natural ingredients.
How to adjust the recipe to allow for different brownie textures.
How to make both brownies and blondies.


Details:
Duration: 3.5 Hours.
Type: Full Hands-on.
Recommended age: 16 Years Old and Above.
Equipment, ingredients and packaging will all be provided.
Each student will go home with THREE 9 x 3" brownies


*Students will work in PAIRS to prepare the brownies and mix the flavours, but assemble their own three trays of brownies INDIVIDUALLY.