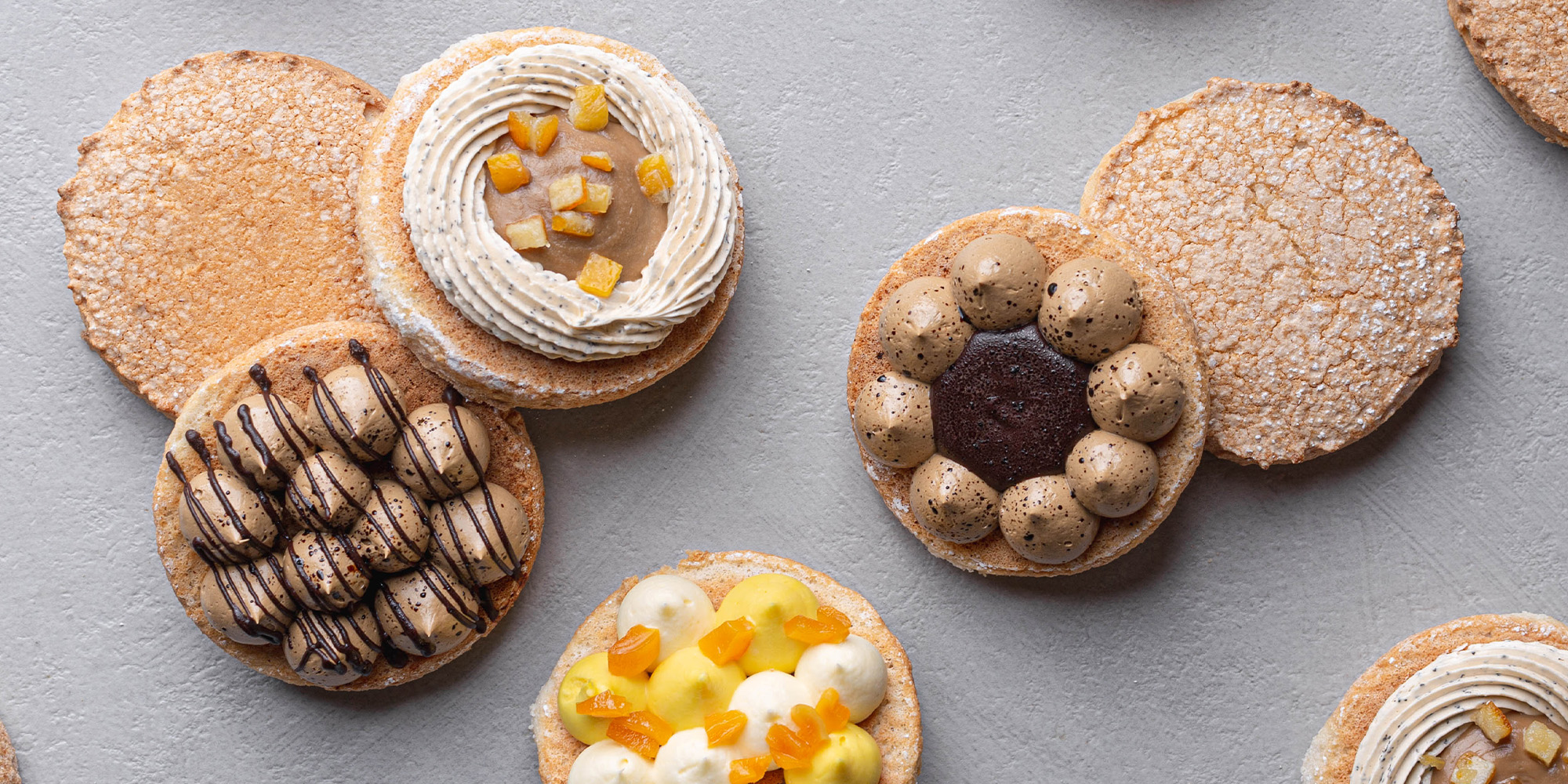 Korean-Style Dacquoise Sandwich
Feast your eyes and taste buds on the trending Korean-style dacquoise! Each dacquoise is infused with rich flavours and contains a delicious filling in the centre. Some described it as a fluffier version of the well-known patisserie Macarons. Just like a cream-puff-macaron hybrid, but bigger and some say it is even better.
About the Class
In this class, you will learn:
How to make dacquoise from scratch.
How to make buttercream and dacquoise fillings
How to make Earl Grey Pastry Cream (Demo)
How to assemble the end product


Details:
Duration: 3.5 Hours.
Type: Full Hands-on.
Recommended age: 16 Years Old and Above.
Equipment, ingredients, and packaging will all be provided.
Students will EACH get to bring back 6 Sets of Dacquoise.


*Students will work IN PAIRS to make the dacquoise dough and fillings but will INDIVIDUALLY decorate their own dacquoise.