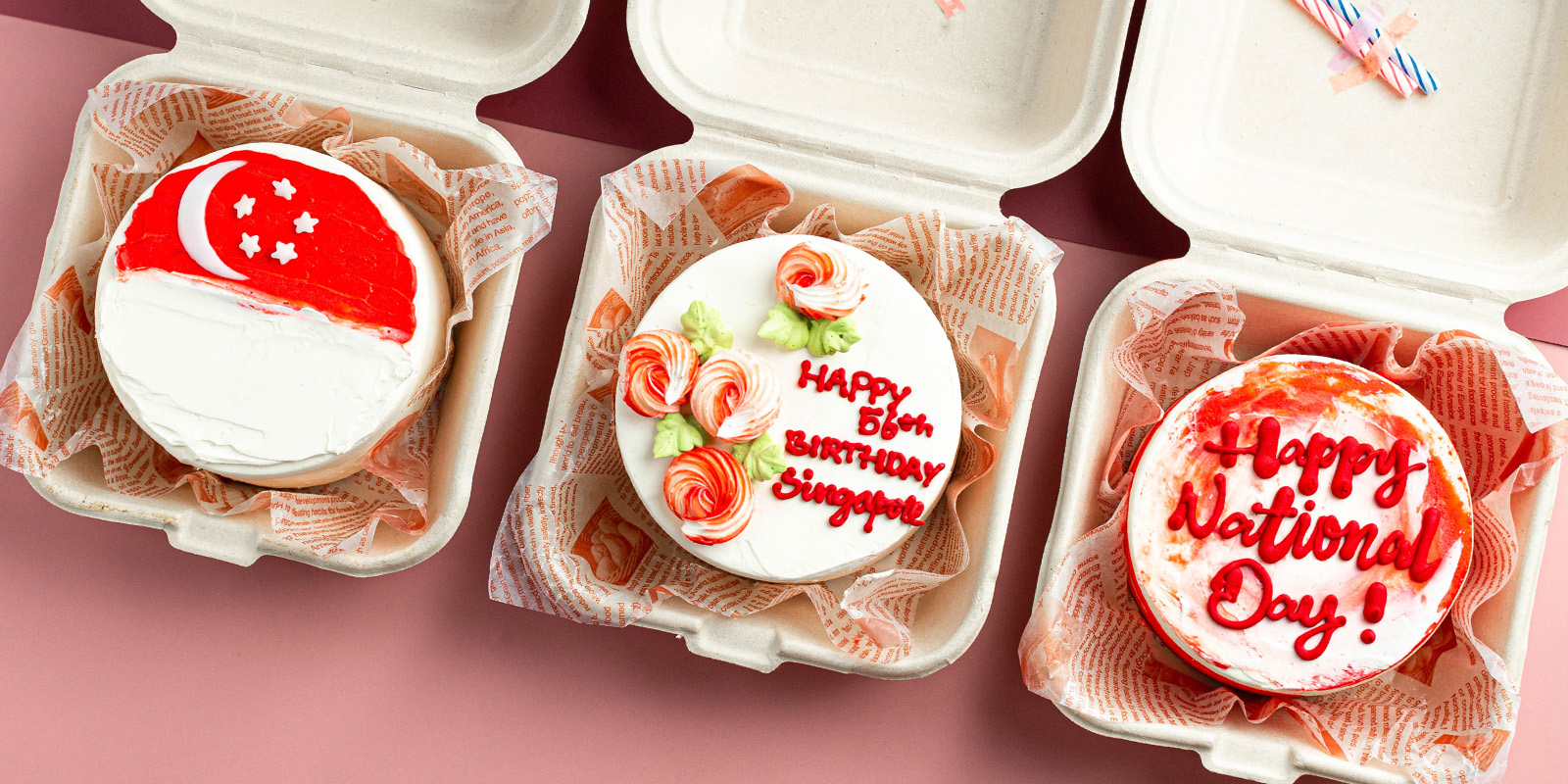 "Korean" Bento Cakes (National Day Edition)
Catch on the latest trend in cake design and celebrate the nation's birthday with this cute and minimalistic Korean-trend inspired Bento Cakes! In this class, you will learn how to bake and decorate two cakes in splashes of red, white and even write your own well-wishes for Singapore's 56th Birthday! At the end of the day, you will be going home with TWO bento cakes to share or gift your family and friends, which is a perfect portion size to celebrate National Day safely in our small groups during this COVID period.
About the Class
In this class, you will learn:
How to make a soft and moist sponge cake.
How to whip up buttercream to frost the cakes.
How to assemble, frost and decorate your Bento Cakes.
How to write on a cake using buttercream.
Details:
Duration: 3 Hours.
Type: Full Hands-on.
Recommended age: 16 Years Old and Above.
Equipment, ingredients and packaging will all be provided.
Each student will go home with TWO 10cm Bento Cakes.
*Students will work in PAIRS to prepare the sponge and buttercream but will get to assemble and decorate their Bento Cakes INDIVIDUALLY.