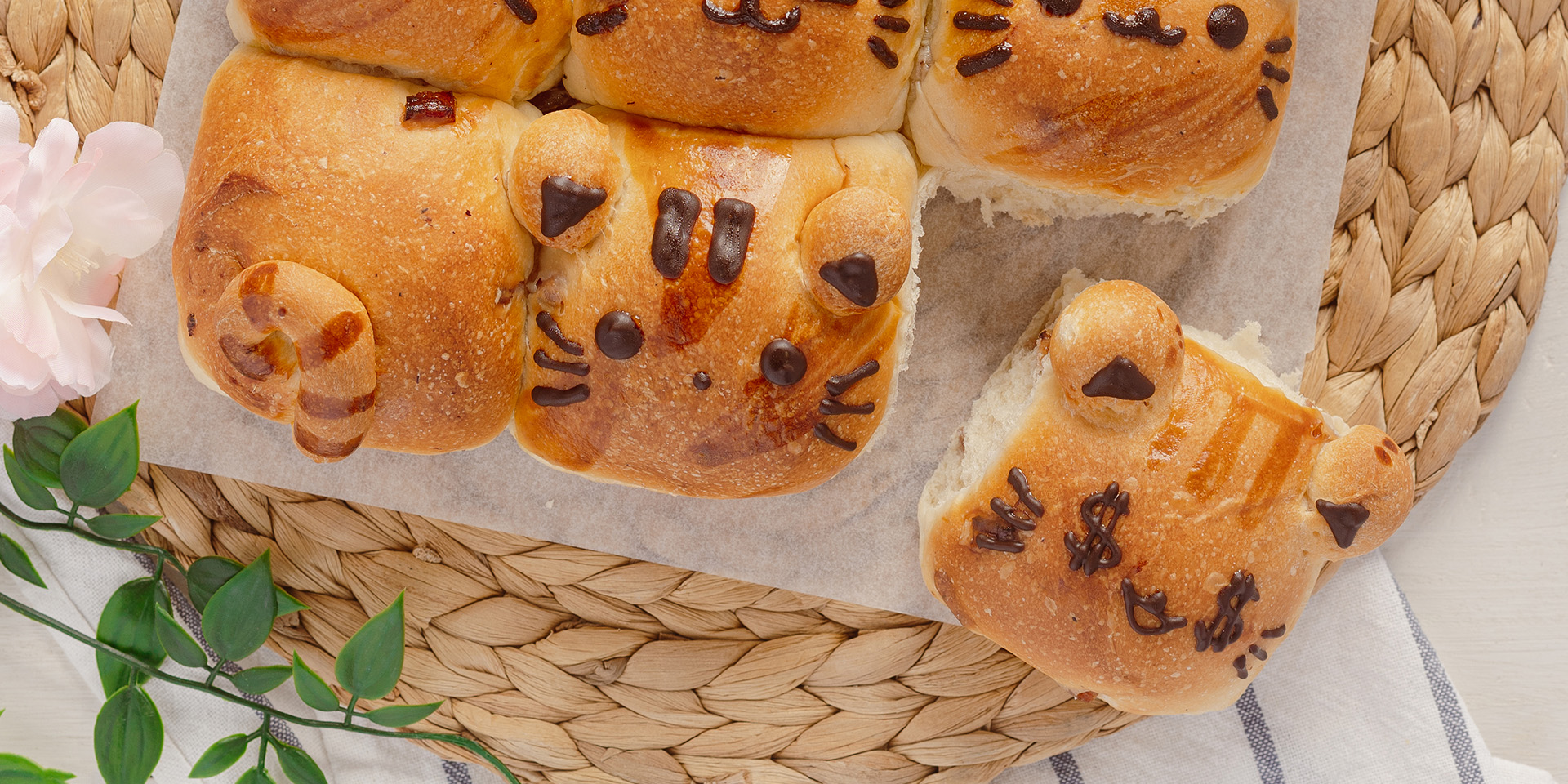 "Hu" Let The Tigers Out? (Bak Kwa Pull-Apart Bread)
Hu (虎) said you cannot usher in the Year of the Tiger in style? Wow your family members with these im-paw-ssibly adorable tiger rolls! Not only will you learn how to make these delicious bak kwa bread, you will also be able to customise each tiger face to your liking! Perfect as a snack or paired with a slice of your favourite Ba Kwa, these meow-tastic soft rolls will be a roaring success at any gathering. Paws up if you're in!


About the Class
In this class, you will learn how to:
Make a milk bun dough
Make a savoury soft roll
Make character features on bread
Incorporate filling into bread
Dough kneading and dough proofing
Details:
Duration: 3.5 Hours.
Type: Full Hands-on.
Recommended age: 16 Years Old and Above.
Equipment, ingredients and packaging will all be provided.
Students will each get to bring back ONE SET of NINE Bak Kwa soft rolls.
*Students will work INDIVIDUALLY to make, shape, proof, and decorate the bread.