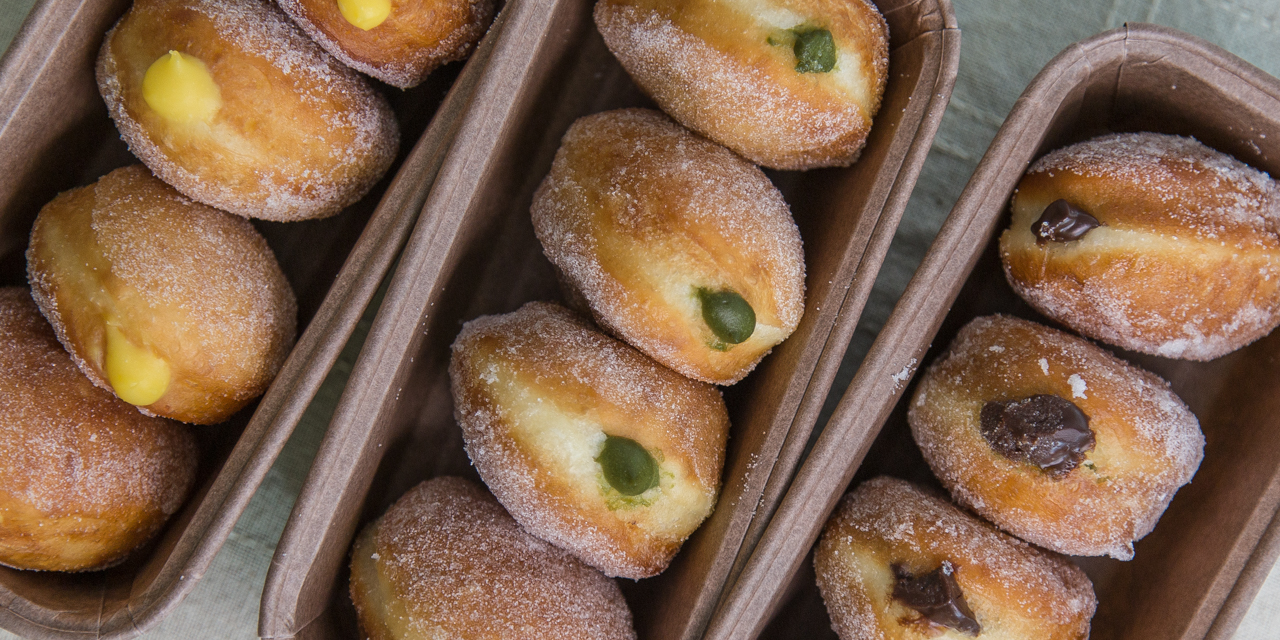 Homemade Brioche Doughnuts
Doughnuts, Beignet, Berliner, Bomboloni; these sweet enriched breads come in many different shapes and fillings depending on where you're from or where you are eating one of these soft pillowy sugar-coated goodness, but all taste just as scrumptious! Our homemade doughnuts are filled with luscious smooth custards, ganache and curds! In this class, you will learn how make your own brioche dough from scratch, as well as 3 different fillings; passionfruit mango curd, matcha pastry cream and dark chocolate ganache.
About the Course
In this course, you will learn:
How to make brioche dough from scratch
How to cook passionfruit mango curd
How to cook matcha pastry cream
How to cook dark chocolate ganache (Demo Only)
Details:
Duration: 3.5 Hours
Type: Full Hands-on
Recommended age: 16 Years Old and Above
Equipment, ingredients and packaging will all be provided
*Students will work in PAIRS for every component except piping of fillings and dusting. Each students will get to bring home about 9-12 doughnuts.