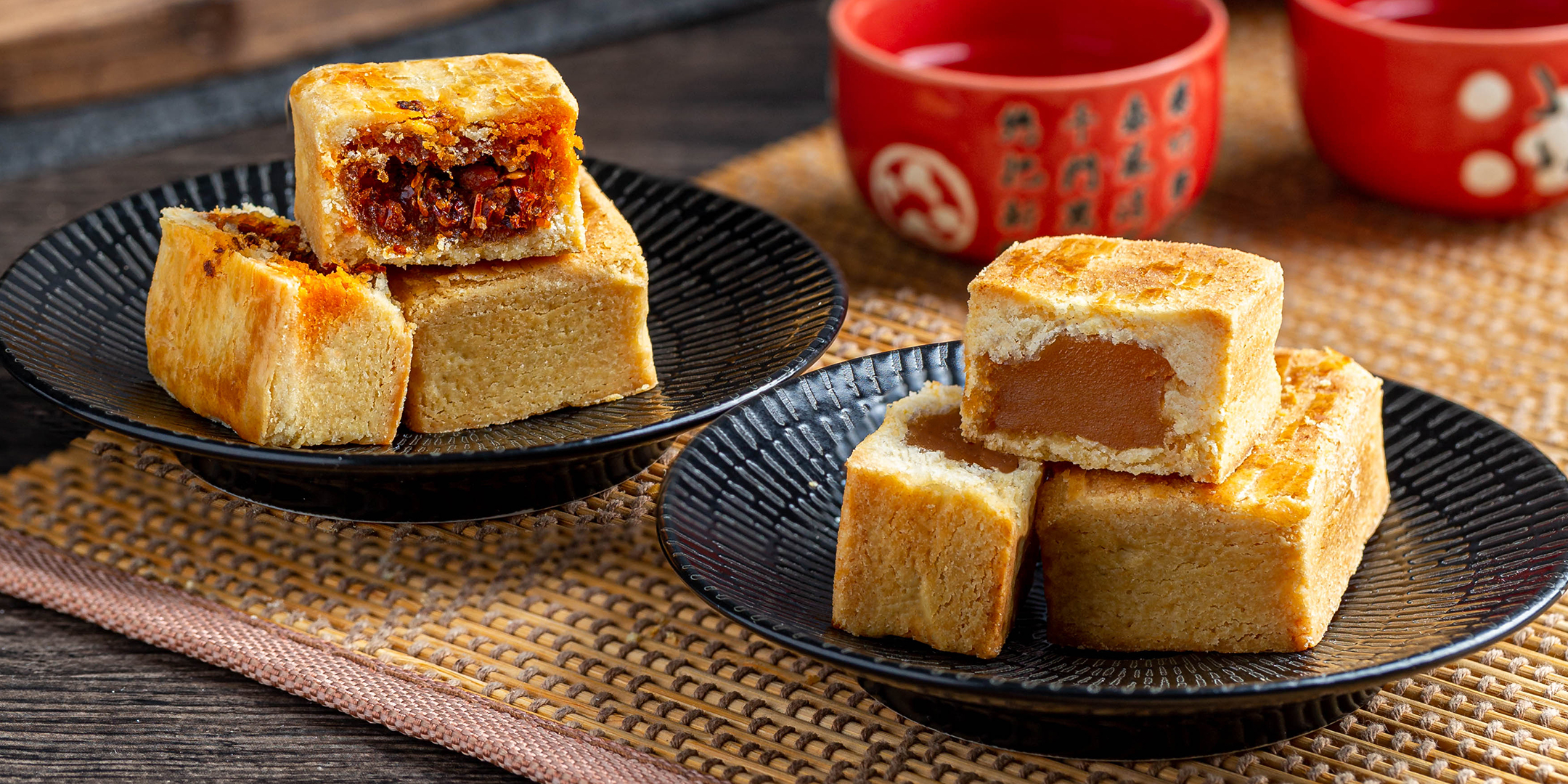 Hae Bee Hiam & Nian Gao Pineapple Tarts (Taiwanese Style)
All of us have our favourite Lunar New Year treats; Spicy Chili Prawn Crackers, Nian Gao (Glutinous rice cake), Pineapple Tarts. With that in mind, we have created our unique rendition of the Taiwanese-style pineapple tarts, that are a perfect combination of savoury, spicy, sweet and chewiness. Time to indulge yourself and surprise your family and friends with these exquisite goodies this Chinese New Year!
About the Class
In this class, you will learn:
How to make the short crust pastry dough for pineapple tarts.
How to portion and prepare the fillings and wrap them with the pineapple paste.
How to shape the pineapple tarts – Taiwanese Style.
How to apply egg wash and bake the tarts in the oven to get the desired colour and taste.
Details:
Duration: 3 Hours.
Type: Full Hands-on.
Recommended age: 16 Years Old and Above.
Equipment, ingredients and packaging will all be provided.
Each student will get ONE BOX of 9 to 10 pieces of Hae Bee Hiam Pineapple Tarts and ONE BOX of 9 to 10 Nian Gao Pineapple Tarts.
*Students will work in PAIRS to prepare the doughs but will get to portion, shape and bake their own pineapple tarts INDIVIDUALLY.