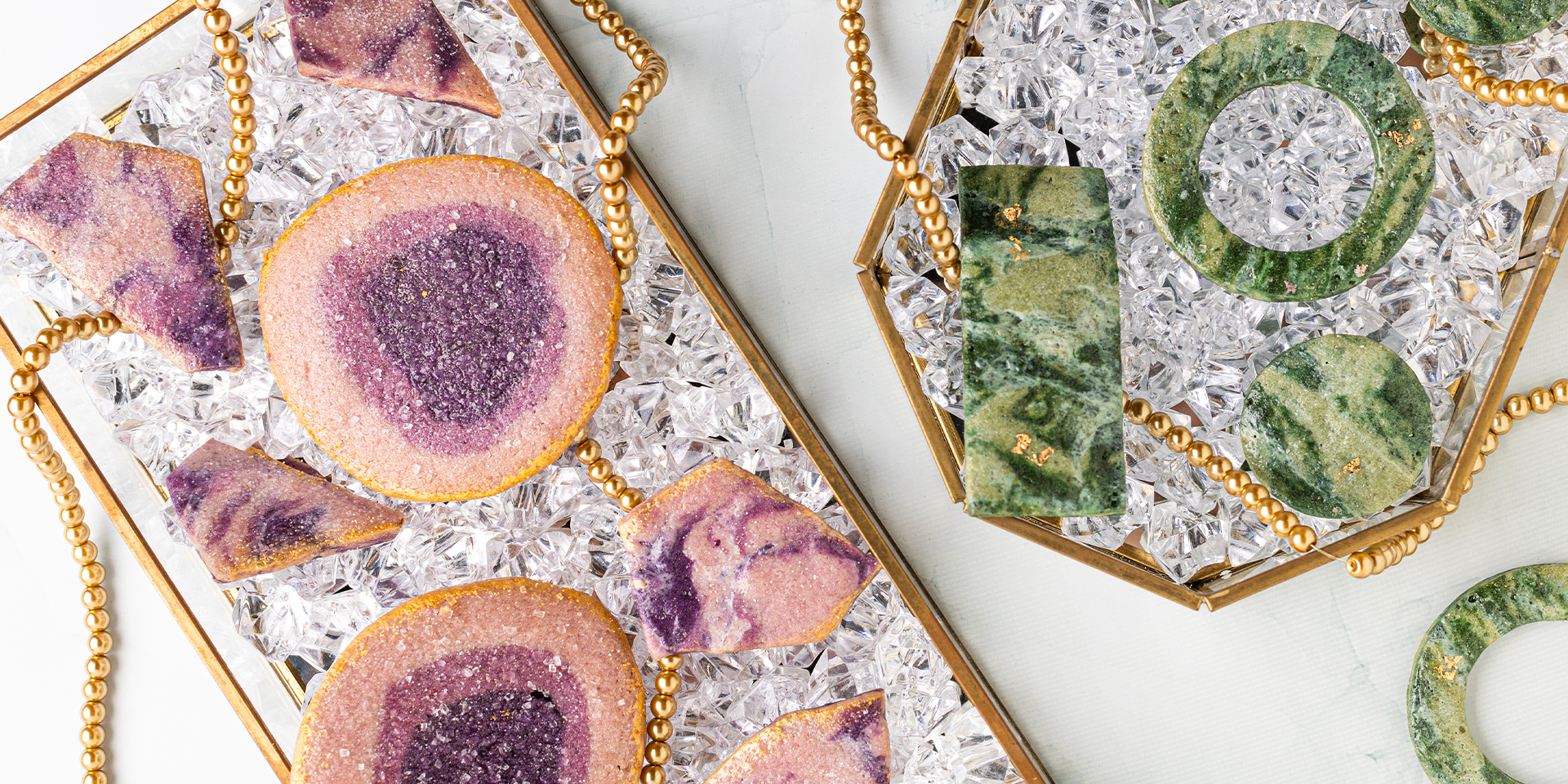 Gemstone Cookies
Made with natural flavours of matcha and purple sweet potato, these cookies are so realistic your friends and family won't believe they are edible. Come join us for a crafty hands-on experience to create your very own unique jade and amethyst cookies - no two cookies are the same!


About the Class
In this class, you will learn:
How to make cookie dough with matcha and purple sweet potato.
How to create realistic jade and amethyst marbling.
How to shape the cookies to resemble gemstones.
Details:
Duration: 3 Hours.
Type: Full Hands-on.
Recommended age: 16 Years Old and Above.
Equipment, ingredients and packaging will all be provided.
Each student will bake and bring back at least 24 cookies.
*Students will work IN PAIRS to prepare the cookie dough but will shape and cut their own cookies INDIVIDUALLY.