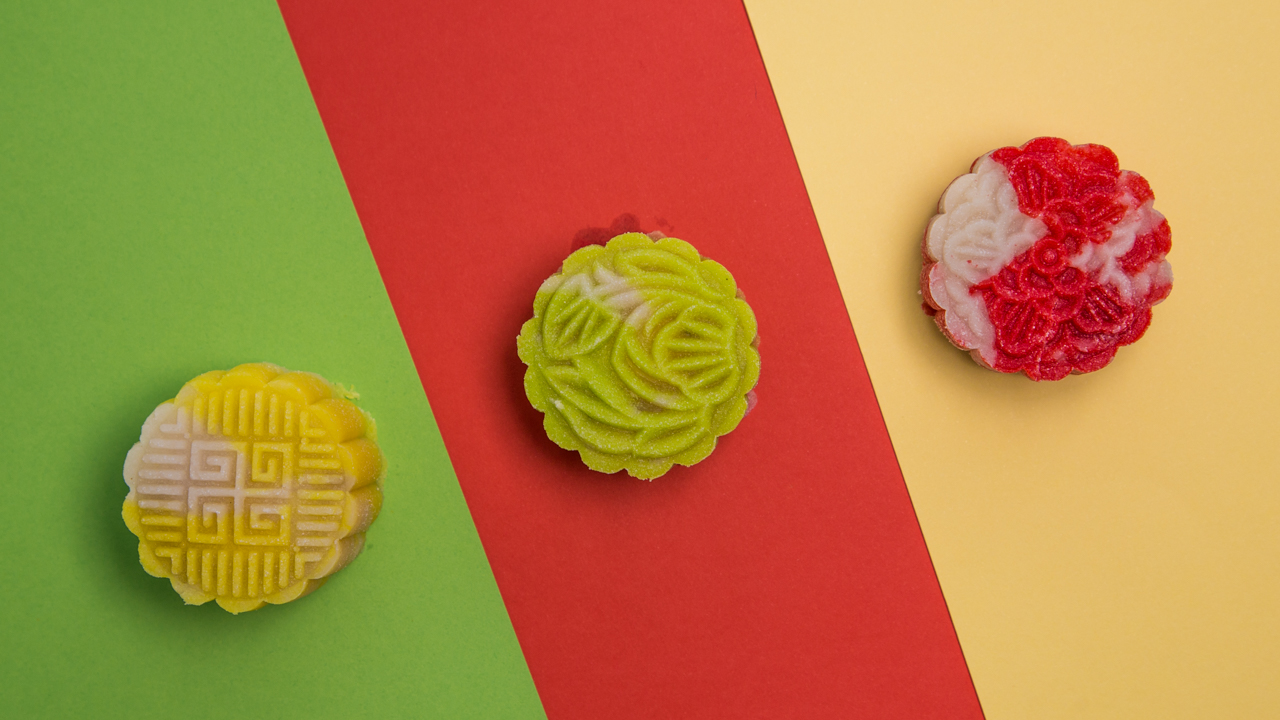 Fruity Snowskin Mooncake
It's the time of the year again! Learn to make your very own snowskin mooncakes this Mid-Autumn with 3 different fillings and pastes; Fuji apple with nata de coco, Lime with fresh thyme, and Pineapple. In this class, you will learn how to colour and mould unique marbled mooncake skins, prepare various mooncake fillings piped into white chocolate truffle shells, and achieving the right proportion of paste, filling and snowskin.
About the Course
In this course, you will learn:
How to prepare, colour and shape snowskin mooncakes to achieve a marbled effect
How to prepare Fuji apple cream with nata de coco bits
How to cook pineapple curd
How to prepare lime and thyme white chocolate ganache
Details:
Duration: 3 Hours
Type: Full Hands-on
Recommended age: 16 Years Old and Above
Equipment, ingredients and packaging will all be provided
*Students will work in PAIRS for each component, but will colour and shape mooncakes individually.