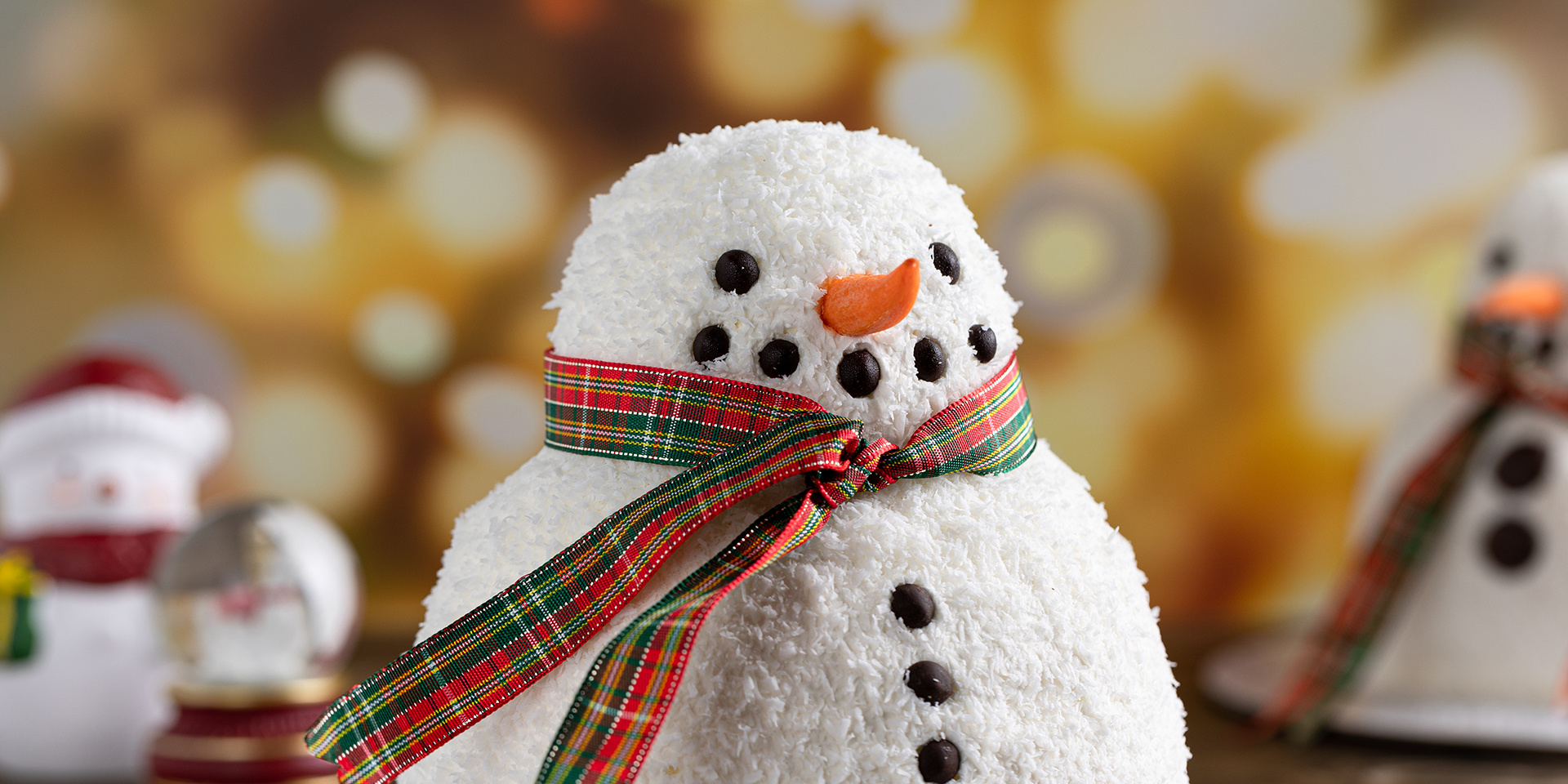 Frosty the Coconut Snowman
Frosty the Coconut Snowman
Ever thought of building your very own snowman here in sunny Singapore? Let us grant your Christmas wish with our edition of Frosty that hides a white chocolate coconut crunch twist. Come learn how to stack, fill, and frost to create your very own snow friend this holiday season!


About the Class
In this class, you will learn:
How to flavour a light and fluffy sponge with real coconut ingredients.
How to make a crunchy coconut biscuit filling.
How to flavour whipped cream with ganache.
How to fill and assemble a stable four layer cake.


Details:
Duration: 3.5 Hours.
Type: Full Hands-on.
Recommended age: 16 Years Old and Above.
Equipment, ingredients and packaging will all be provided.
Each student will go home with a 5" snowman cake, about 5" tall.

*Students will work IN PAIRS to prepare the sponge, filling and ganache, but will assemble and decorate their own cakes INDIVIDUALLY.