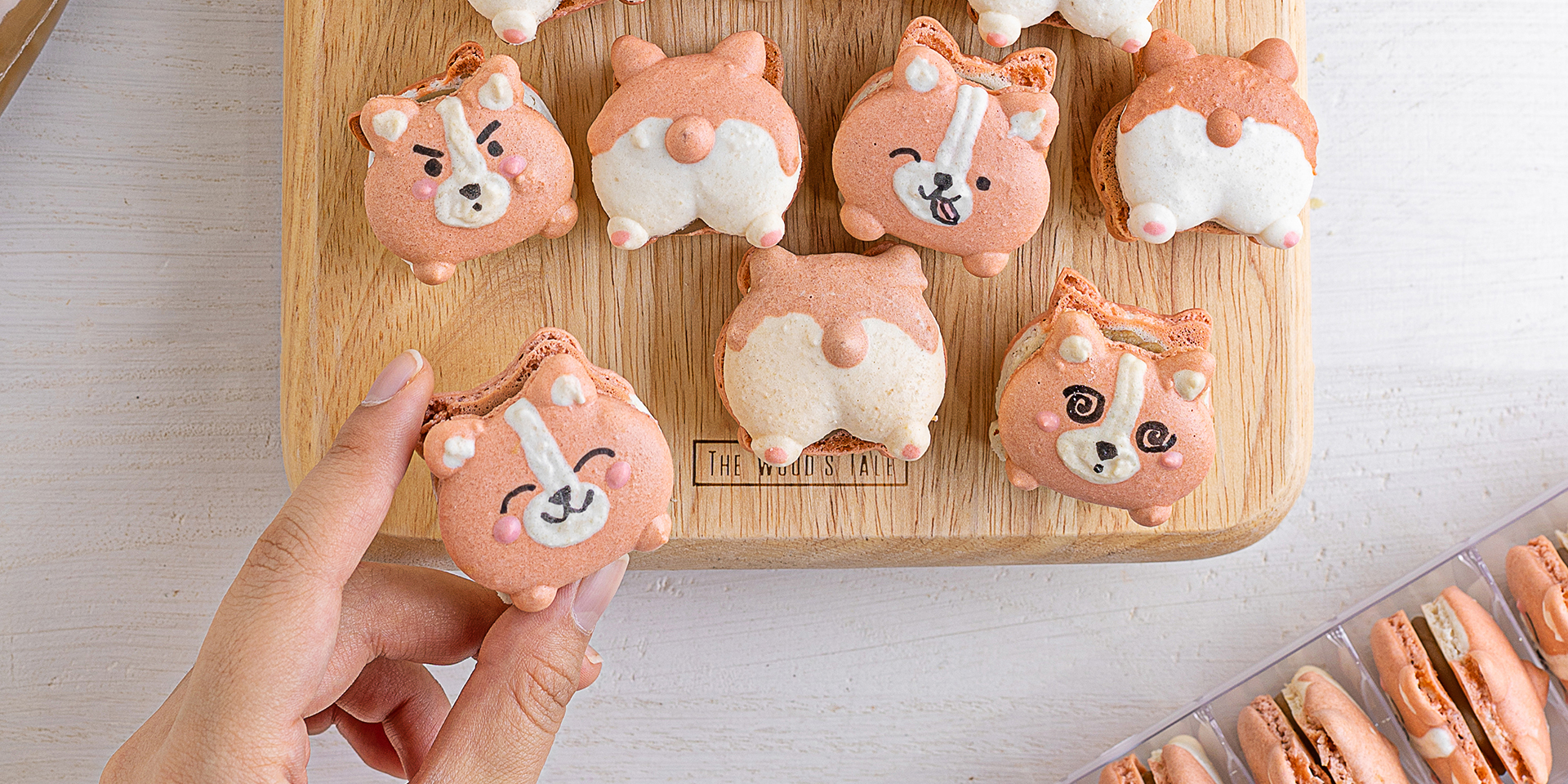 Corgi Deco Macarons
Always feared making macarons, not to mention, decorative ones? Fret not! As we will guide you every step of the way! Level up your macaron skills by making these adorable and booty-full Corgi Macarons with us! In this class, you will learn how to make macarons using the Swiss Meringue method and how to pipe the Corgi's Bums and Faces. Learn important tips and tricks to achieve the perfect macarons each try! Finally, to finish off a fun class with, drawing and decorating your own Corgis!


About the Class
In this class, you will learn:
How to make a Swiss Meringue-style Macaron
Adding colouring while making macarons
How to achieve the right consistency for the macaron batter
Piping of Macaron shells (Corgi Bums and Face)
Drying of Macaron shells
Preparation of Coffee Ganache
Drawing on macaron shells
Details:
Duration: 3.5 Hours
Type: Full Hands-on
Minimum age requirement: 21 Years Old and Above
Equipment, ingredients and packaging will all be provided
Students will each get to bring back a box of 12 Corgi Macarons

*Students will work INDIVIDUALLY to make the macaron batter, pipe and assemble their own macarons.