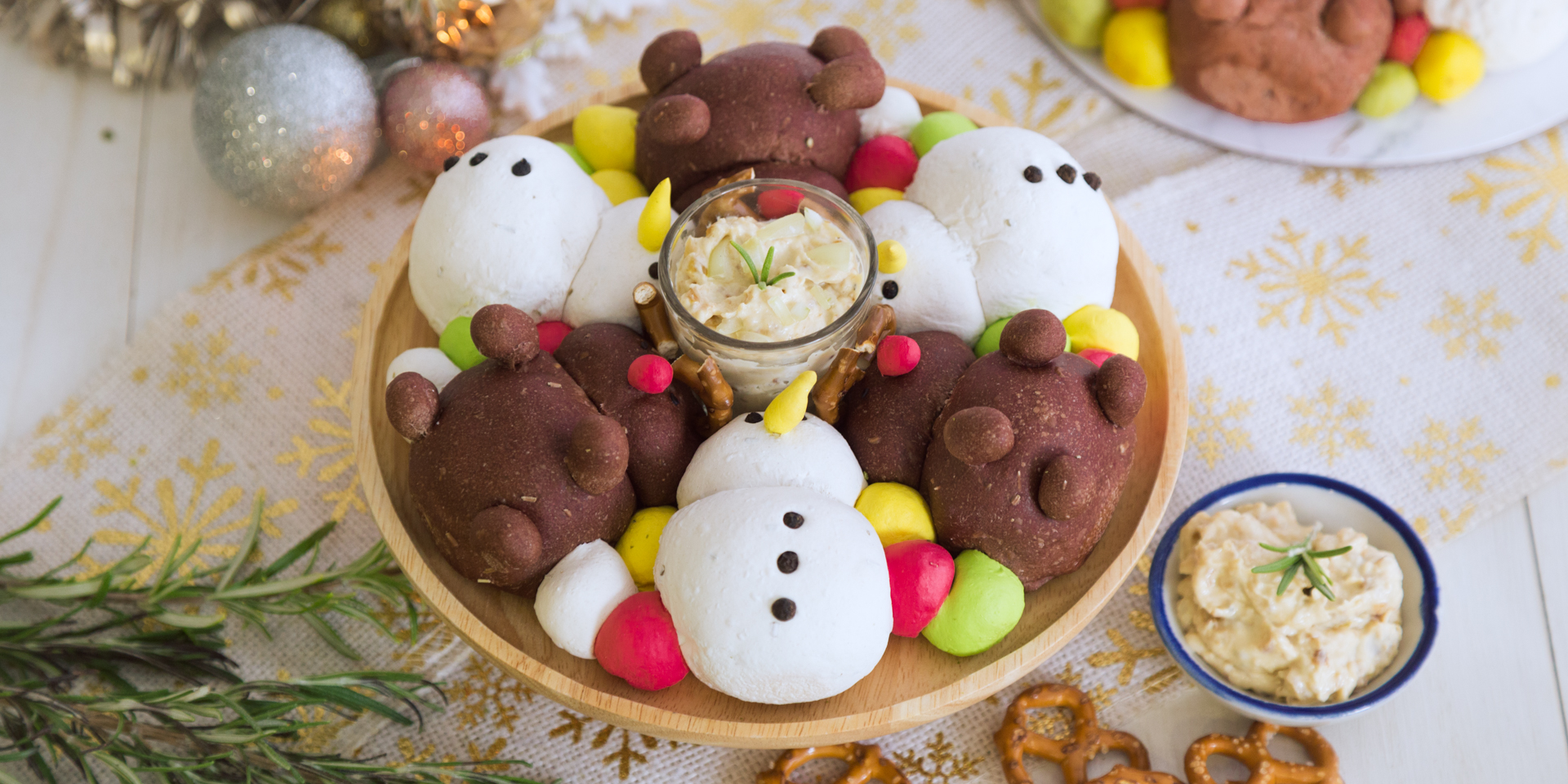 Christmas Pull-Apart Bread
Christmas Pull Apart Bread
Come join us this holiday season for a fun-filled baking and full hands-on session to make your very own Rudolph and Snowman pull-apart Christmas Italian style savory bread that is perfect for sharing. We will also teach you how to cook up a rich and flavorful Cream Cheese Caramelized Onion Dip to go with it!
In this course, you will learn:
How to prepare Creamy Caramelized Onion Dip
Understand the fundamentals of bread-making and techniques
How to prepare an Italian style savory bread dough
How to handcraft a bread dough into characters
Complete the class by bringing home your Christmas Pull Apart Bread & Cream Cheese Caramelized Onion Dip and sharing it with your family.
All materials will be provided.
Do note that preparation and mixing of ingredients will be done in pairs while assembling of bread will be individual work.
Details:
Duration: 3.5 Hours
Type: Full Hands-on
Recommended age: 16 Years Old and Above
Equipment, ingredients and packaging will all be provided
*Students will work in PAIRS to mix the dough but will assemble and decorate their own bread INDIVIDUALLY