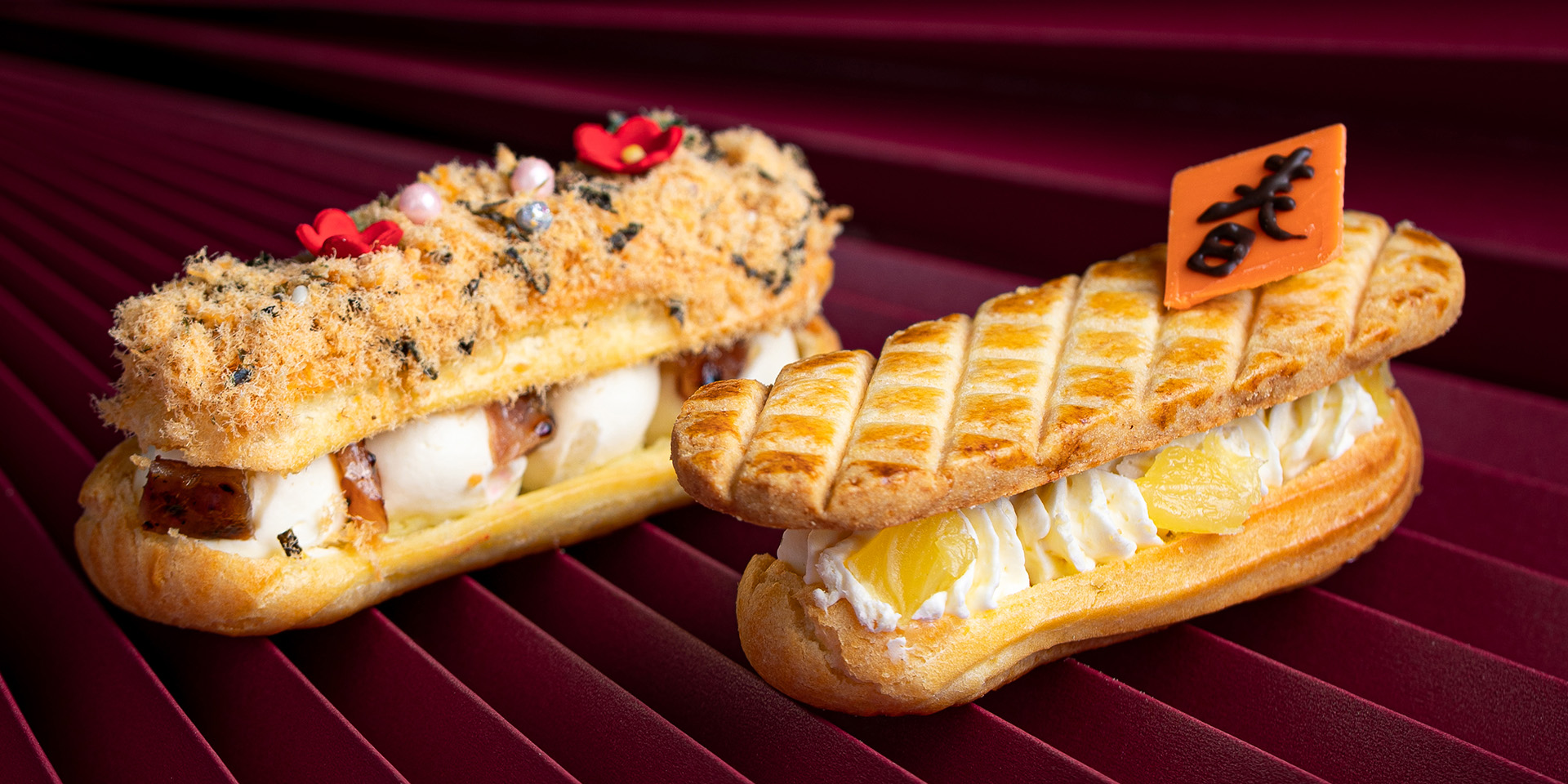 Bak Kwa Chicken Floss & Pineapple Tart Éclairs
Bak Kwa Chicken Floss & Pineapple Tart Éclairs
Bakkwa or 肉干 (a salty-sweet dried meat similar to jerky) and the Singaporean-favourite chicken floss are commonly associated with the Lunar New Year. This Lunar New Year, we bring you a marriage of unexpected savoury flavours into sweet-and-savoury Éclairs!
There are endless possibilities once you know how to make a good choux base and we promise you will be inspired by the end of class! Time to indulge yourself and surprise your family with these exquisite goodies this CNY!
About the Class
In this class, you will learn:
How to make the choux pastry base
How to achieve the right consistency for the choux batter
Piping techniques
How to make the short crust pastry dough for pineapple tarts
How to make pineapple ganache (Demo)
How to make cream cheese frosting
How to assemble and decorate eclairs
Details:
Duration: 3.5 Hours.
Type: Full Hands-on.
Recommended age: 16 Years Old and Above.
Equipment, ingredients and packaging will all be provided.
Students will each get to bring back ONE BOX of 6 Bak Kwa Chicken Floss Éclairs and ONE BOX of 6 Pineapple Tarts Éclairs.
*Students will work INDIVIDUALLY to make the choux batter, pipe and assemble their own Éclairs.