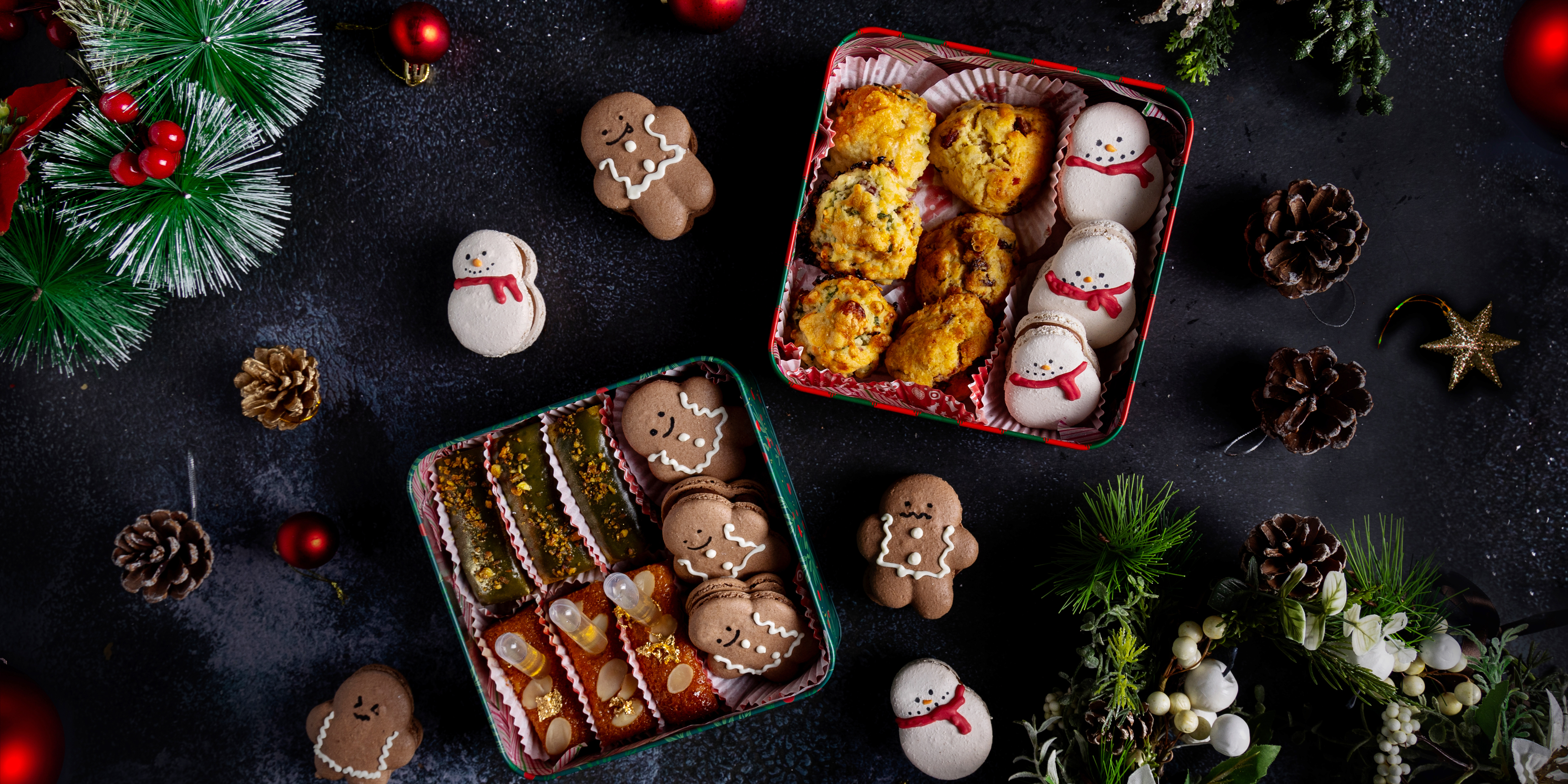 Assorted Box of Wonders
Indulge in a Box of Wonders, a delightful assortment of baked treats that will tantalize your taste buds. This exquisite box features three delectable bakes, each with two different mouthwatering fillings to choose from.
Other than indulging in the delightful sweetness of macarons, our Christmas box also offers both sweet and savoury biscuits, providing a savoury and satisfying festive experience.
To end off, delve into the world of exquisite flavours with our financier cakes. Choose between the Matcha Pistachio for a unique, nutty matcha experience or the Almond Honey Lavender for a fragrant and floral sensation. The Box of Wonders is a culinary adventure that combines the finest ingredients and creative pairings, making it a perfect choice for those seeking a taste of pure delight.


About the Class
In this class, you will learn:
How to make and decorate financiers
How to make, fill and decorate macarons
How to make biscuits/scones.
How to make matcha sauce.
How to make honey lavender syrup (Demo)
How to make whipped ganache (Demo)
Details:
Duration: 3.5Hours.
Type: Full Hands-on.
Recommended age: 16 Years Old and Above.
Equipment, ingredients and packaging will all be provided.


Each student will go home with 2 square metal box that consist of:
3 Matcha Pistachio Financier
3 Almond Honey Lavender
3 Cranberry Orange Biscuits
3 Turkey Bacon Spring onion Cheese Biscuits
3 Earl Grey Dark Chocolate with salted caramel pearl Macarons
3 Peppermint Milk chocolate Macarons


*Students will work in PAIRS to prepare the bakes but assemble and decorate their cakes INDIVIDUALLY.