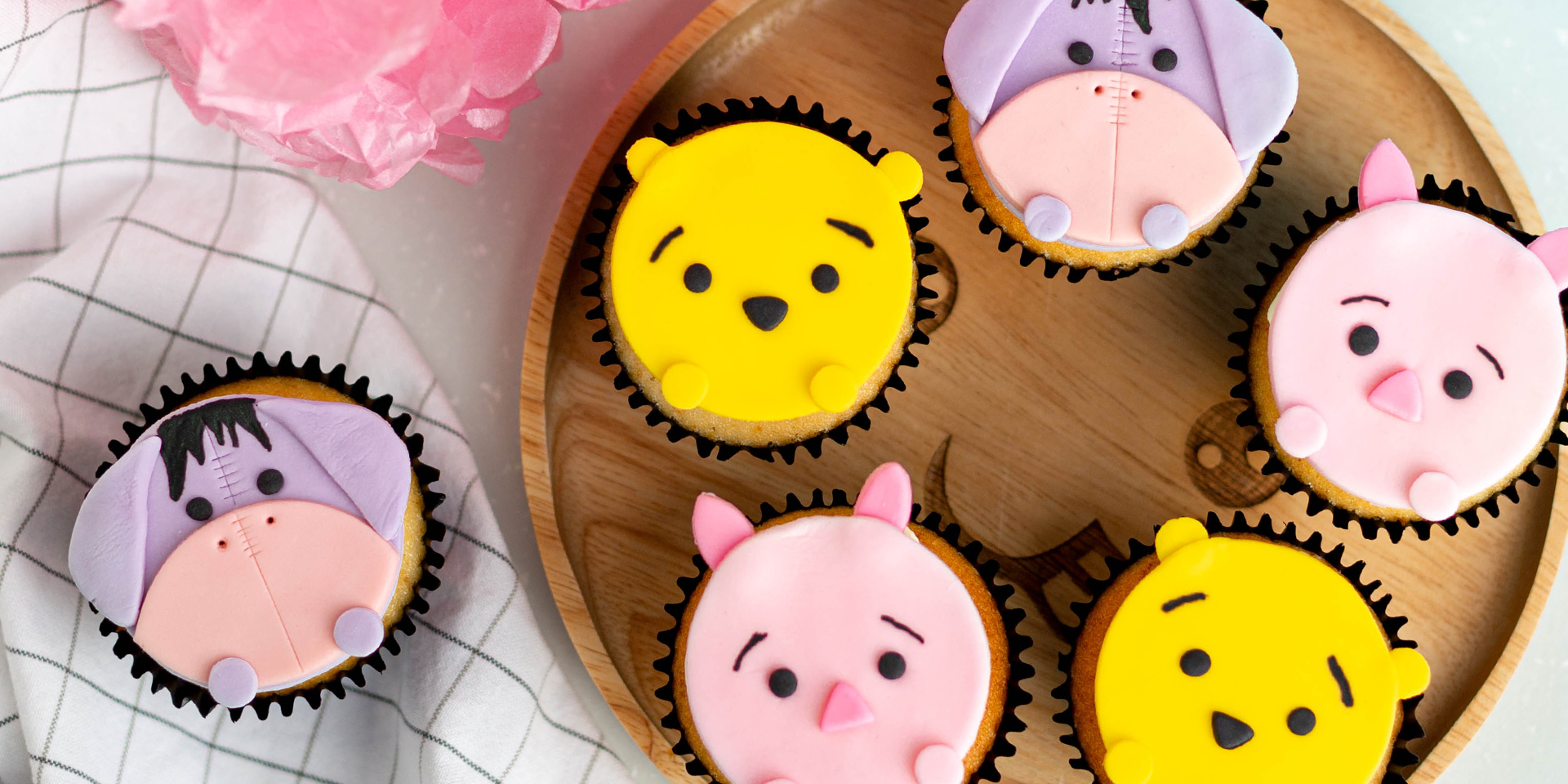 Tsum Tsum Cupcakes
Tsum Tsum Cupcakes (March Holidays Kids Class)
This March school holiday season, bring out the inner chef and creative energy in your kids with our Winnie the Pooh themed cupcakes! Not only will participants get to bake and frost their own cupcakes from scratch; they would also learn how to shape and decorate their own fondant characters!
*Children 9 Years Old and above can work independently without an accompanying adult

*Children below the age of 9 will need an accompanying adult to participate together. Please sign up for 2 pax and key in the promotion code KIDS50% for both parent & child to make one set of cupcakes together
About the Course
In this course, your child will learn:
How to make chocolate banana cupcakes
How to pipe buttercream on cupcake (Buttercream will be pre-made but recipe will be provided)
The application of fondant as a decorative ingredient
How to roll out fondant, cut shapes and assemble them to make characters
Details:
Duration: 3.5 Hours
Type: Full Hands-on
Recommended age: 9 Years Old and Above. Children below the age of 9 would need an accompanying adult to participate together.
Equipment, ingredients, and packaging will all be provided.
Each participant will get to bring home 6 Cupcakes (2 Winnie the Pooh, 2 Eeyore, 2 Piglet)
*Students will work in pairs to bake the components but will decorate their own cupcakes individually.