Classic Black Forest Cake 4
Meng Hui (Senior Instructor)
Novice
Adult Cake Baking
Paragon (Orchard)
27 Oct 2023 (Fri)
2.00 pm - 5.30 pm
Join our delectable Black Forest Cake baking class and learn the art of creating the perfect rendition of this timeless classic dessert. In this hands-on workshop, you'll uncover the secrets behind the rich layers of moist chocolate sponge cake, velvety whipped cream, luscious cherries, and delicate chocolate shavings.
In our class, you'll also learn the art of infusing Morello cherries with Kirsch—a key step in creating an authentic Black Forest cake. Kirsch, a cherry brandy, imparts a delightful depth of flavor to the cherries, elevating the taste profile of the cake.
About the Class
In this class, you will learn:
How to make the chocolate sponge
How to achieve the correct texture for whipping cream
How to infuse morello cherries with kirsch
How to make chocolate shavings from scratch
How to assemble and decorate the cake
Details:
Duration: 3.5 Hours.

Type: Full Hands-on.

Recommended age: 16 Years Old and Above.

Equipment, ingredients and packaging will all be provided.

Each student will bake and bring back one

3-Layered 6" cake

*Students will work IN PAIRS to prepare the sponge and frosting , but will assemble and decorate their own cakes INDIVIDUALLY.


Please read our Terms and Conditions before you proceed to register for the class.
Duration of class might be extended instead of the stipulated timings.
Cleaning/Washing will be part of the baking experience.
Fees for scheduled classes must be paid fully in advance to secure your booking. Your booking is only confirmed once full payment has been received.
Once your booking is confirmed, no refunds or transfers to another class will be given.
Payment will be fully forfeited regardless of the unforeseen circumstances. We recommend that you arrange for someone to attend in your place. Please inform us of the person who will be attending in your place.
In the event that the minimum number of participants is not met, the class will be cancelled. We will inform you via email. You can choose to either get a refund of the class fee or attend another class of the same value.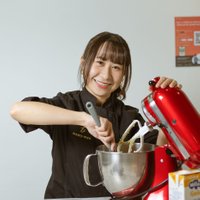 Instructor Details
Meng Hui (Senior Instructor)