Happy New Year, everyone!
We would like to thank all of our customers for such a fulfilling 2015. If it wasn't for your genuine feedback and support the past year, we wouldn't have made so many milestones in the little time we had. It's a month in 2016 and we cannot wait for what's in store for us this year, we look forward to sharing with you more exciting news in the near future.
Now, it's time for yet another festive season! Lunar New Year is less than a month away and we've been busy planning for one of our favourite holidays and I'm here to let you now what we have for you this 2016!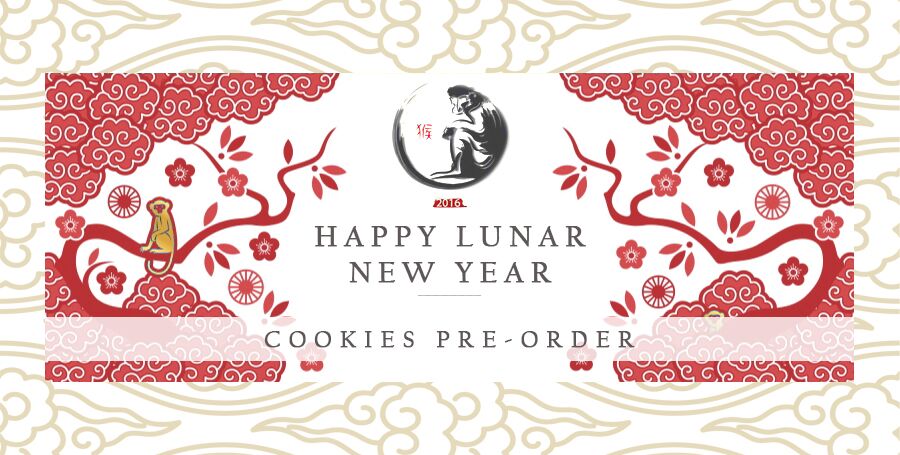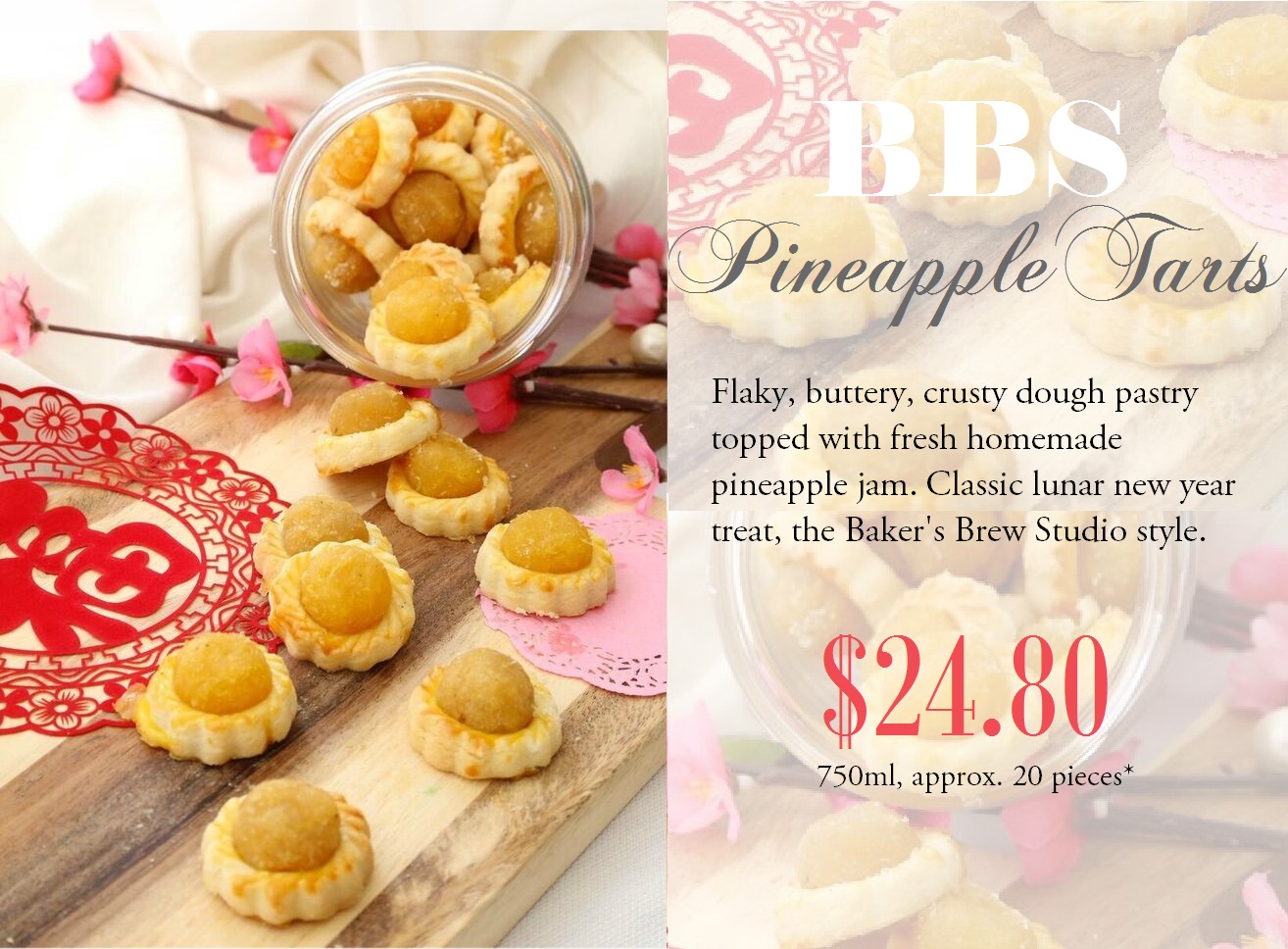 Pineapple Tarts should come as no surprise! I haven't lived one CNY not gobbling these down my tummy :P We've tried a couple of recipes - the doughy, the melt-in-your-mouth, the crunchy, the flaky and we've finally settled on this cookie crust that compliments our homemade jam most perfectly. Our pineapple jam brings our the most natural taste of pineapples and they are definitely not loaded with sugar and preservatives unlike those you'd find outside. Nothing beats fresh pineapple tarts, nothing!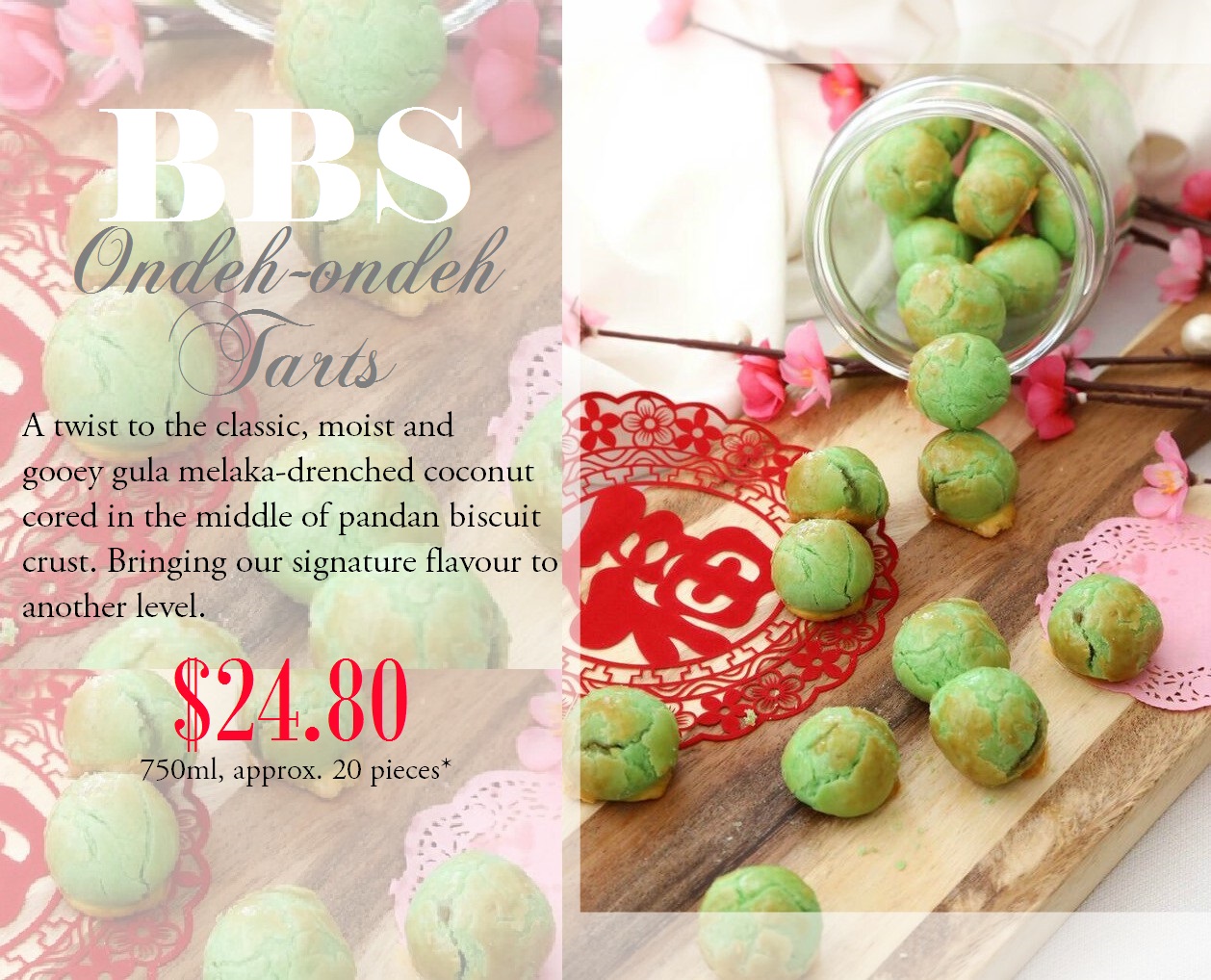 In 2015, our bestseller ondeh-ondeh cake was born. Since many of you love this flavour SO MUCH, we've decided to bring them in in cookie form! A twist to the traditional pineapple tarts, our ondeh ondeh balls are cored with dessicated coconut soaked in gula melaka. I love how there's a burst of flavour everytime I bite down onto one. A little of the sweeter side, I have to remind you not to eat too many because they are that irresistable!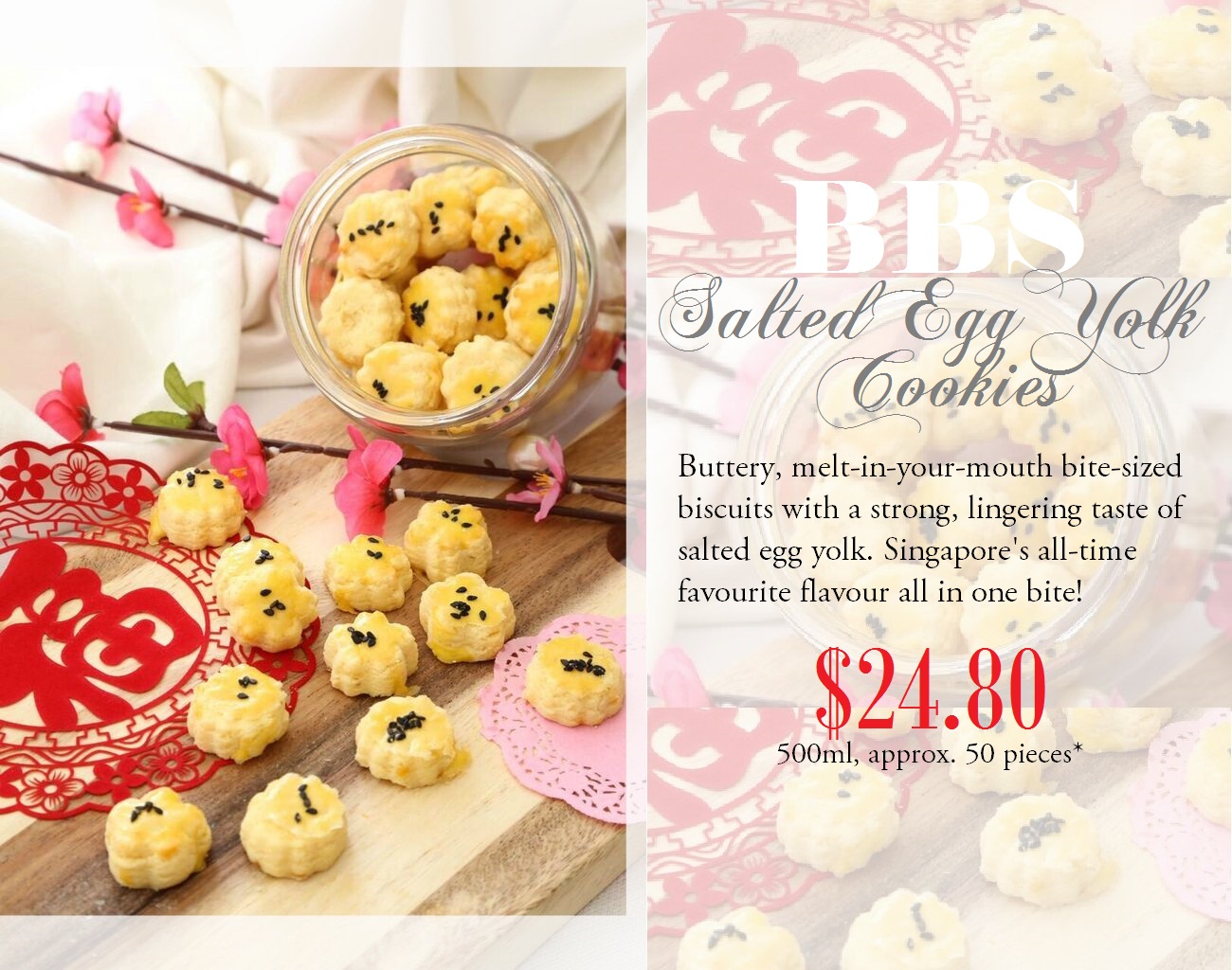 These salted egg yolk cookies have received the most raves by far. Honestly, I don't know why everyone is so crazy about salted egg yolk. There's salted egg yolk EVERYTHING, we HAD to make a cookie version. I've made a couple of batches now and every single time, EVERY. SINGLE. TIME, they get eaten up so quickly!!!
Hence, we've also opened up a class for you!!! CLICK HERE to sign up now, hurry before the slots get filled (as you know, our classes are almost always full!)
If you can't decide which jar of cookie to get, get all three of them!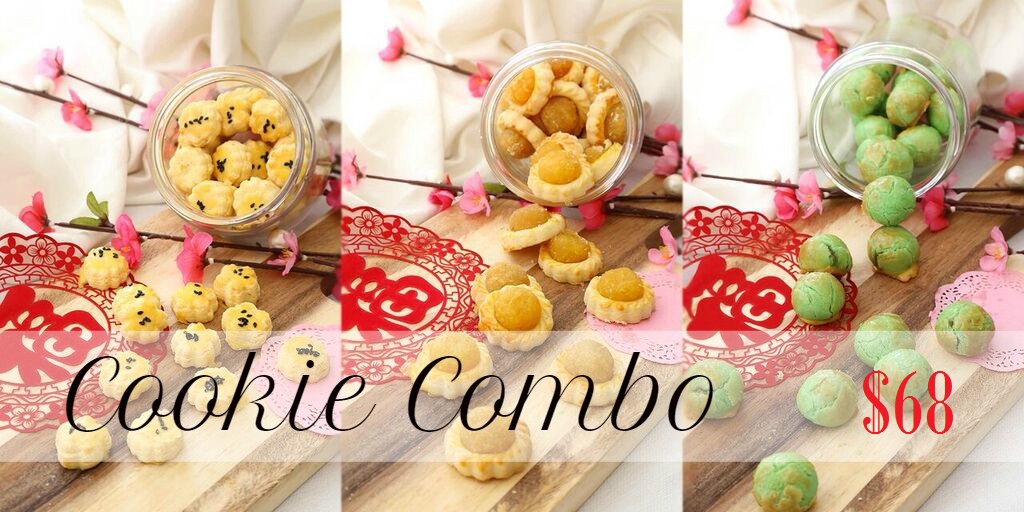 Not only would you and your family get to enjoy all three of our creations, it is almost more worth the money!
Good news for you, we will be letting our customers sample these cookies at our store starting Wednesday (20/1). If you cannot wait, click HERE to order with us right now! We will stop the orders once slots are filled :)
Since we're going to celebrate both CNY and Valentine's Day in February, we've opened up a couple of new classes in the upcoming weeks. Yes, we have heard you - more classes other than cakes, here you go!!!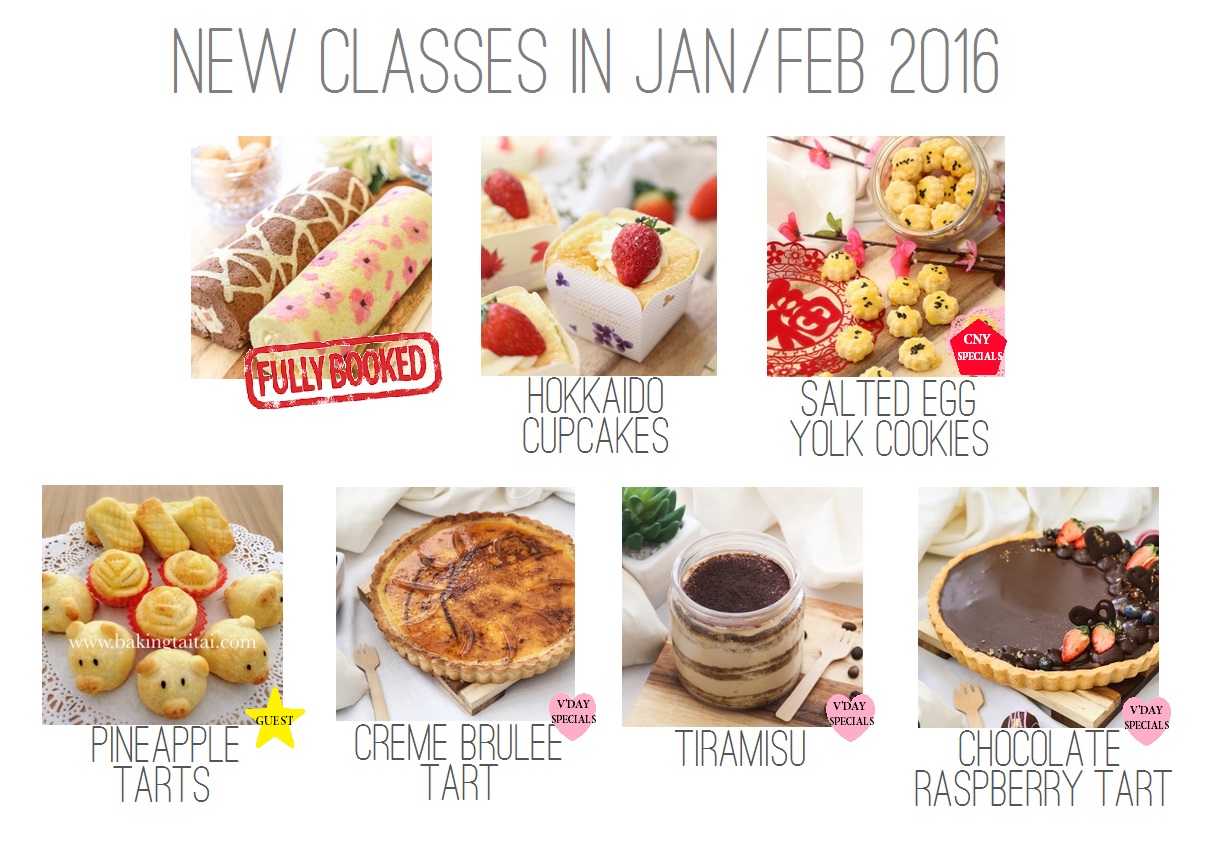 This is an overview of some of our new lessons in the upcoming month. For more information, click here for our class schedule.
We hope you and your family have a fantastic lunar new year and do continue to check our schedule as we do open up classes if we have long waiting lists! Cannot wait to make 2016 the best year yet and we'd love for you to be a part of it.
For more enquiries, do call, text or email us! Remember to head down to 6 Jalan Tampang for some free cookie samples this Wednesday.
See you :)
Posted in