Hello again, bakerholics!
I am so happy to be back here sharing with you guys the recent happenings at our home. For those who have been here a couple of times, you would know that we do organise corporate events. We had the honour to be a part of Thermofisher Singapore's team building day the past weekend. And as usual, it wasn't short of an exciting afternoon (all thanks to our spontaneous group of fishers)!
This team was definitely a much larger crowd compared to our previous events, consisting of about 40 people. That's a whole classroom of people baking! That crazy Saturday morning started as early as 10am, this bunch of people sure knew how to kickstart our day with their utmost enthusiasm. As a baking instructor, I already know how noisy it can get with a class of just ten. Can you imagine the amount of noise we had at the studio? Don't get me wrong, noise is always good when it comes to baking :P Even our neighbours were creeping in to take a look.
Spilt into 5 groups, the bakers were tasked to produce different items (Earl Grey Lavender, Chocolate Speculoos, Lychee Mango, Red Velvet cupcakes and our very own BBS popovers). What's a team building day without a little competition? Here are some pictures to take you through the afternoon.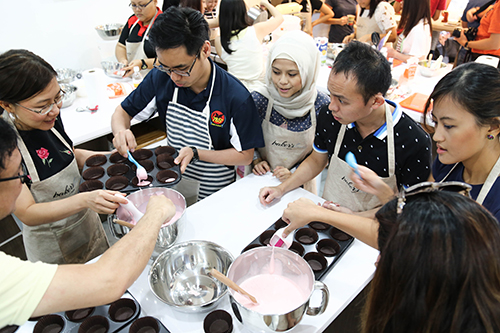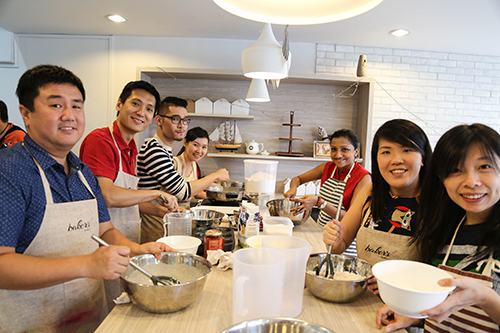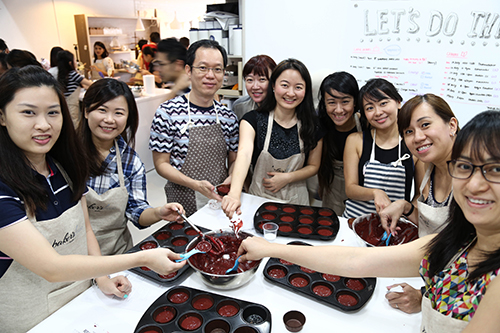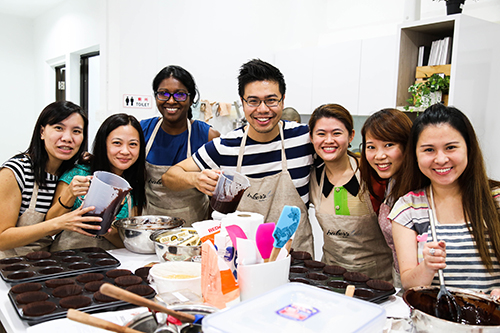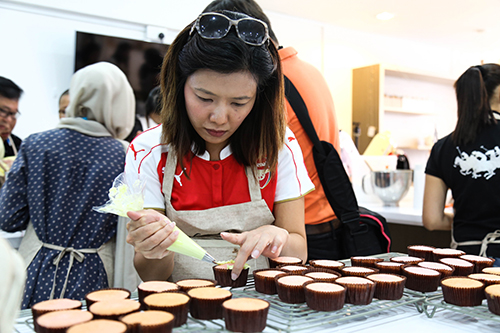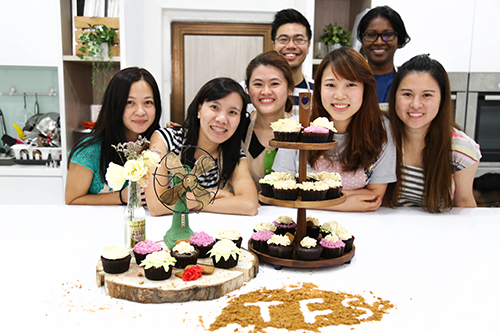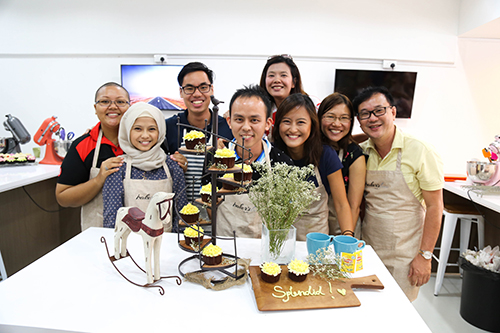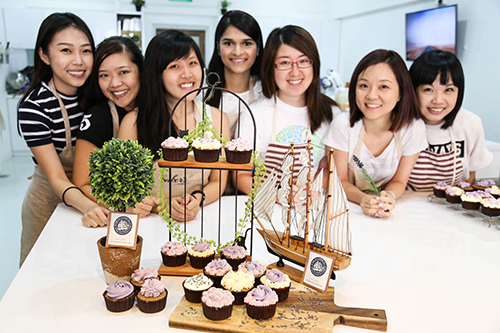 I have to say, with ALL honesty, that I was extremely impressed with how their bakes turned out. They all looked so appetizing, especially coming from mostly first time bakers - both taste wise and aesthetically. Not forgetting, he ultimate winning determinant of the baking challenge was their final task to come up with marketing plots to promote their items. Judges were none other than their fellow colleagues a.k.a their competitors! These creative beings sold their items like a natural, from a good act to a 'hypnotizing plot' and even threats to their boss - definitely got us all laughing which was a nice ending to our time together!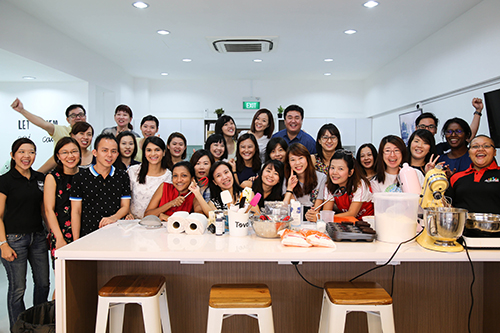 Thank you Thermofisher Singapore for choosing us as one of your team building venues and we're glad to have passed down useful baking skills to you already talented individuals. We hope your business will continue to soar and that you guys will perform better each year, hope to see you again soon :)
To the rest of you, remember: amidst the stress we all sometimes face at work, don't forget to take some time out to bake some desserts and reward yourself with them.
The weekend's coming! HANG IN THERE.
Posted in