Baker's Brew Studio has been around for about three months right now and we're are so thankful for the immense amount of support from our customers and students who have signed up for our classes so far!
Recently, the studio held our first corporate event with 3M Singapore! Since our classes started in mid-February, we have held baking classes ranging from oreo cheesecakes to rainbow cakes with each class capping at a maximum of 10 students to provide a closer and more interactive environment for our students. When we got approached to manage an event for 20 people, we could not wait to take up the project! The BBS team is always ready to step up our game to ensure a fun and fulfilling time for all our clients.
This is a little insight on how the day went...
What can be more thrilling and exciting than a friendly competition?
The 20 fun-loving 3Mers were spilt into 4 groups and were given a task to bake four different BBS's specialities: Speculoos Chocolate cupcake, Red Velvet cupcakes, Ondeh-ondeh cupcakes and Popovers. Not only were they required to produce their bakes within a specific timeframe, they were also tasked to design and 'sell' their products to the rest of their colleagues (a.k.a competitors). The winning group was then selected by the number of votes!
We have never had so many people at the studio baking all at once before, it was extremely rewarding to watch how the 3Mers bond so closely as a team.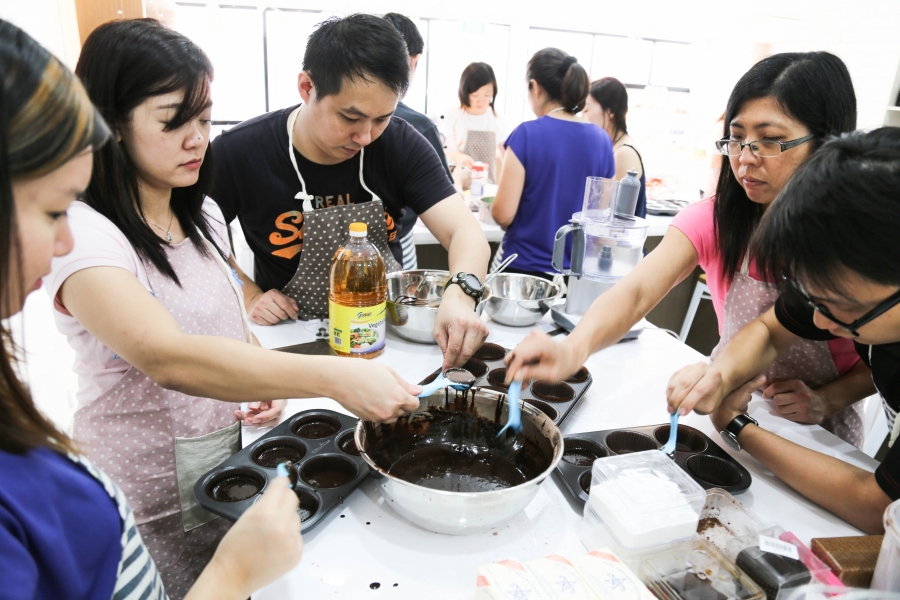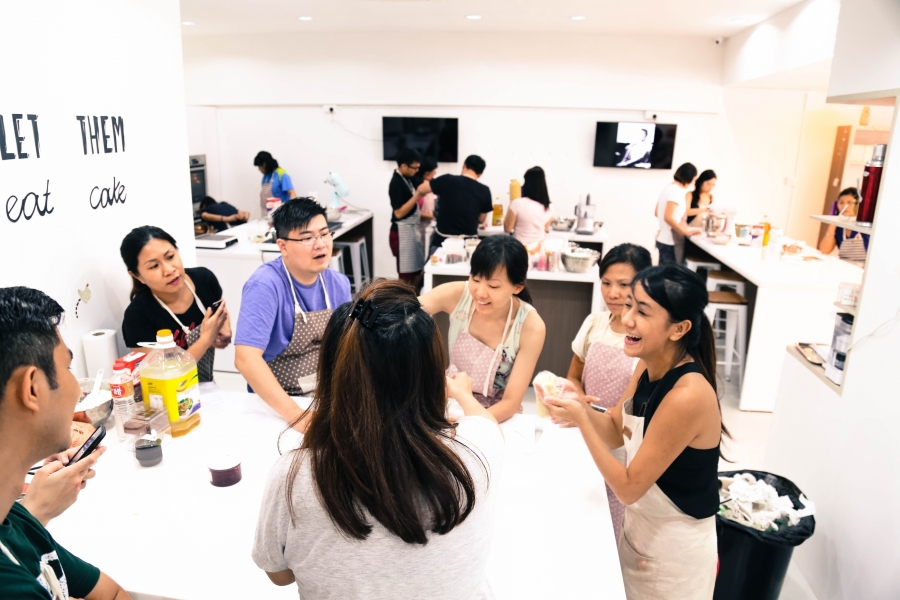 Presenting to you our teams...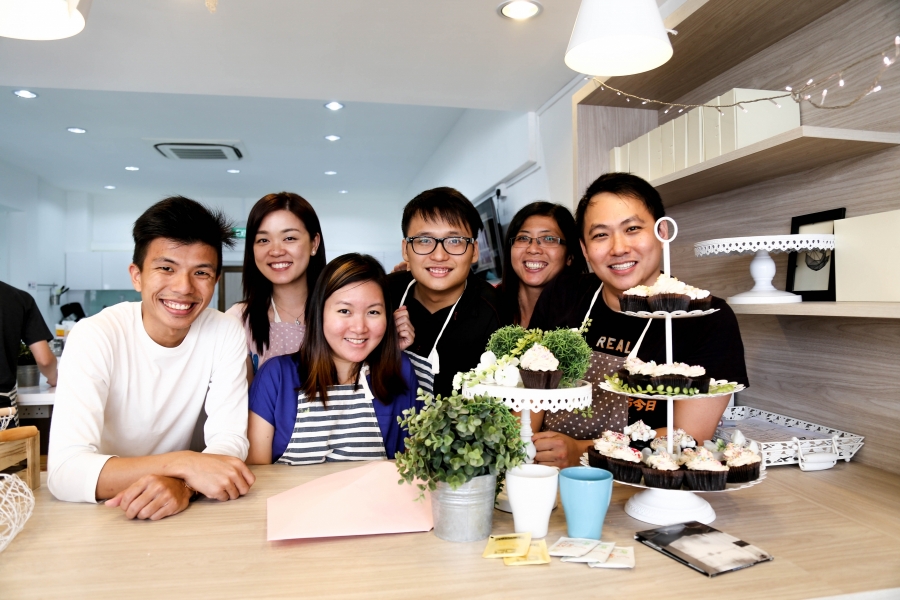 Our Speculoos Chocolate cupcakes team!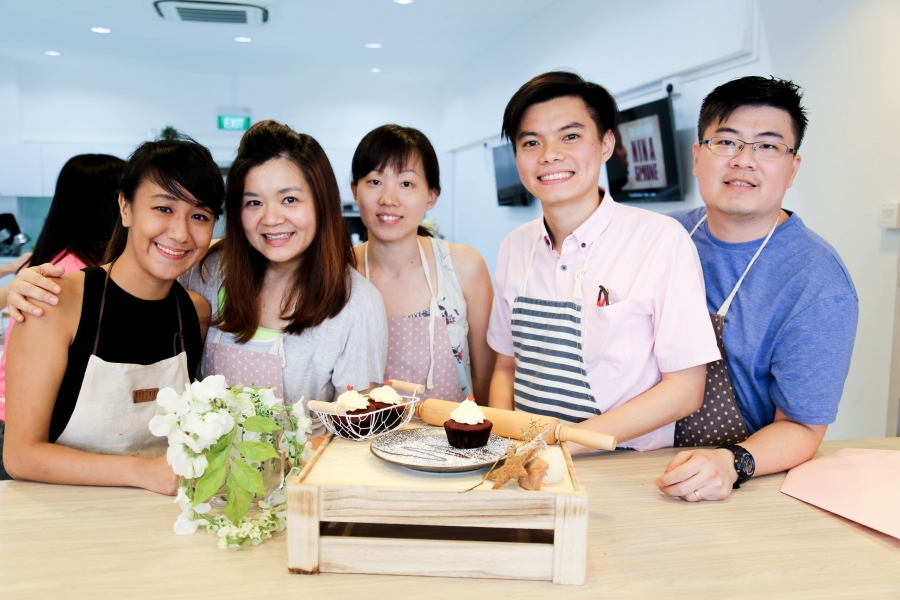 Our Red Velvet cupcakes team!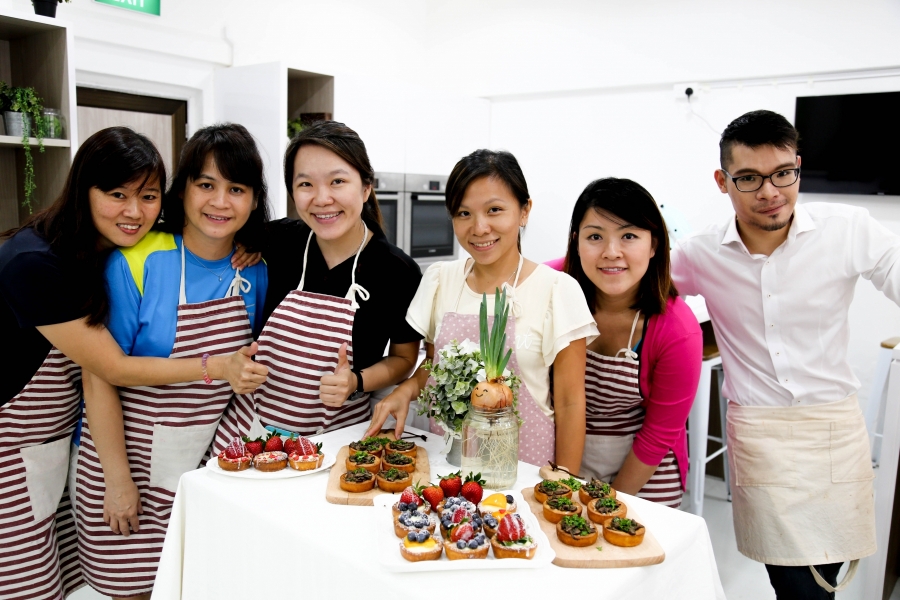 Our Popovers team!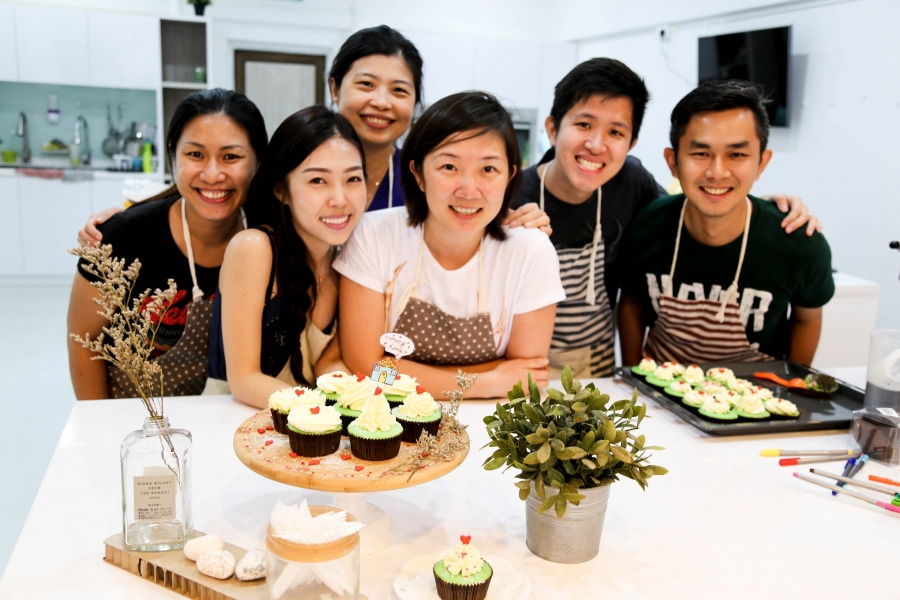 Our Ondeh-ondeh cupcakes team!
Who do you think was the winner?
Everyone had the chance to pick their favourite ONE (excluding their own team) and it was such a close fight because everyone was that good! But the ultimate baking 3M champions was the...
RED VELVET CUPCAKES TEAM!!! CONGRATULATIONS!!!
Well, there must be a reason why our red velvet cake is the best selling cake at the shop right? ;)
If you haven't been down for a slice, you have got to! If you want to learn to bake the exact recipe at home, do also sign up for our class! It was definitely an extremely fulfilling experience especially for us, the Baker's Brew Studio team. Thank you very much to 3M Singapore for picking our studio as one of their Team Building Day's venue! It was indeed a pleasure for us to be a part of the joyous occasion. We hope to have more of you in the months and years to come.
If you don't already know, besides our daily sales of bakes and baking classes... we also look forward to engage in special events as such for companies or even private occasions like Bachelorette's Party or Birthdays. if you're interested in approaching us to hold an event, do email us at enquiries@bakersbrewstudio.com or contact us at 90695096. We would be more than delighted to answer to your enquiries! :) Check this space often as we will be sharing more of the insights of BBS!
Till then,
The team that makes magic in the kitchen everyday - Baker's Brew Studio!
Posted in